Sylvia Hoeks: The toast of Hollywood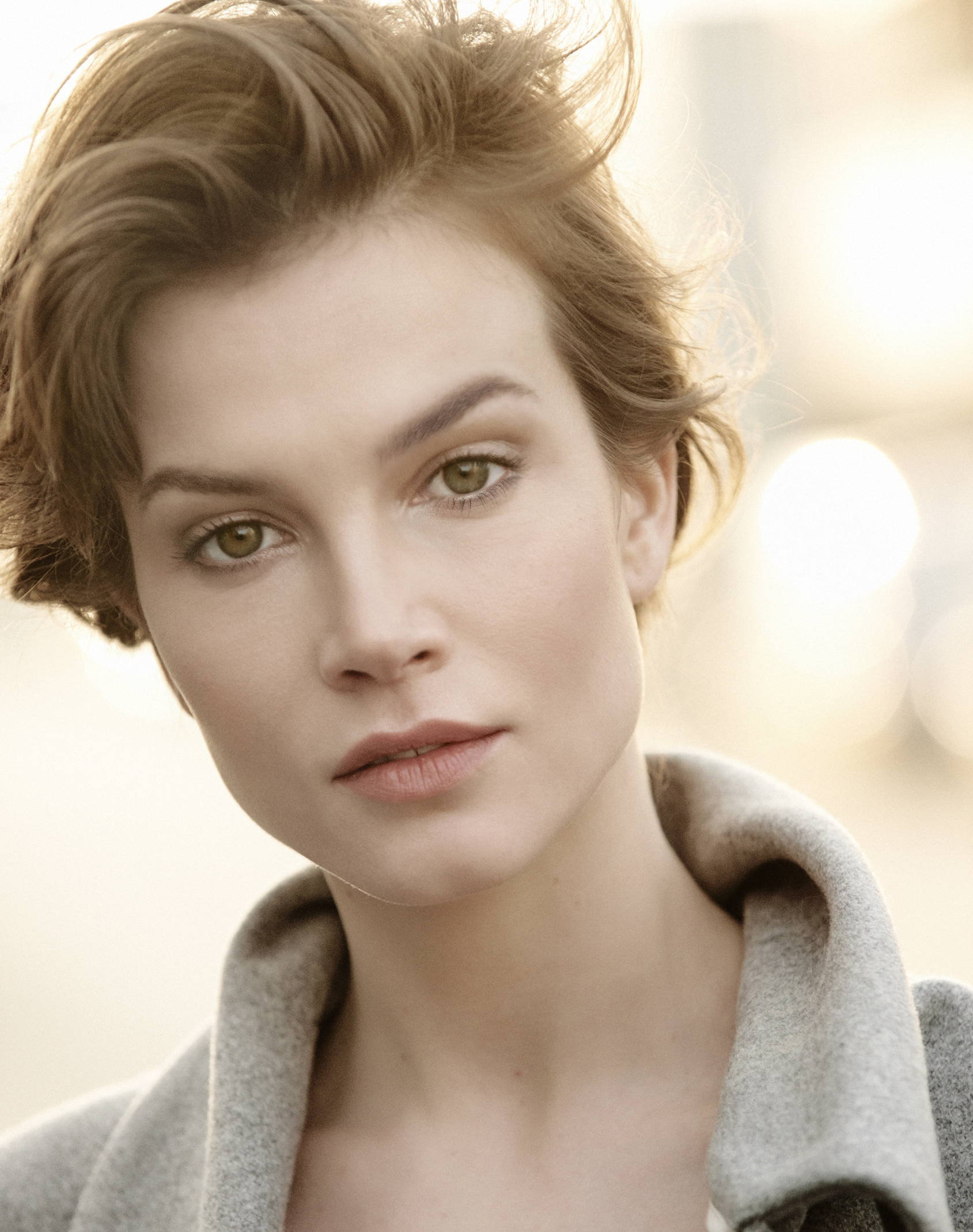 In April, Dutch actress Sylvia Hoeks was unveiled as the latest talent to join Ryan Gosling and Harrison Ford in 2017's hugely anticipated Blade Runner sequel. Already a big success in her native Netherlands, Hoeks has two Golden Film awards to her name and, thanks to her flair for languages, she has made a name for herself throughout Europe's art-house scene. She may be on the cusp of Hollywood domination, but Hoeks is showing no signs of being seduced by fame. For this modest superstar, it is all about the acting.
On the subject of her recent casting in the as-yet untitled Blade Runner follow-up, Hoeks is remaining tight lipped. "It is top secret," she grins. "Everyone is being very secretive." There is often a great deal of controversy when sequels of such revered Hollywood classics are announced, but take a glance on any online forum and it becomes clear that the fans are feeling excited rather than nervous this time around. Not only have the casting choices so far been impeccable, it is clear the movie will be in safe hands with French-Canadian director Denis Villeneuve. But does Hoeks still feel nervous? "It is scary when you think of all the fans," she admits. "But Denis Villeneuve is an amazing director. He knows how to bring naturalism, real emotions, real people. I believe in his characters. "All the people involved only want to honour the film. It is not a remake. This is not to compete."
Like her co-stars, Hoeks is a huge fan of the original movie, which starred Dutch movie icon Rutger Hauer. "I love the original!" she beams. "It is such an important film, of such cultural importance. When you look back at films from the '80s they can seem slow, but when you re-watch Blade Runner, everything is still there. The tension, the eerie silences… it's exciting, scary… it gets you on the edge of your seat."
A balancing act
I wonder how shooting such a big budget Hollywood picture compares to the European films that Hoeks is so used to. There are, of course, the obvious differences. "In Europe the budgets are smaller, you are working with a smaller group of people. There's often a different approach and a different feel," she begins. "Of course in the US there is more money, bigger budgets…" Ultimately though, Hoeks believes the overall goal is the same, wherever the movie is being made: "In the end, everyone on set is doing their thing. Everybody is focused and it is the same anywhere. A set is a set. It's always the same. Everyone wants to accomplish the best they can – from the sound guys to the actors." Any European fans worried about losing Hoeks to Hollywood can rest assured. "I love both industries! European films have such a creative way of filming," she enthuses. "In fact, working with Denis Villeneuve [on the Blade Runner sequel] feels very European. It's an Americanproduction but everyone involved is from all over the world. For example, the crew are from Germany, Hungary, Canada, England, Australia, even New Zealand." Such a multicultural working environment particularly appeals to Hoeks, who is a talented linguist and managed to pull off a convincing British accent when starring opposite Geoffrey Rush in 2013 romance The Best Offer. "I love working in languages that are not my own," she smiles. "French is so beautiful. I love all the accents in English. For The Best Offer they wanted an elegant kind of British accent. I had to sound eloquent, like I came from a family with money," she recalls.
Modern love
Meanwhile, Hoeks plays the female lead in upcoming German drama Whatever Happens, directed by Niels Laupert. "It's a modern love story about two people losing sight of each other. The woman has a career, while the man stays at home. They grow apart. It offers a very modern look on society," she explains. The actress describes the film as a  "beautiful moral story, which gets really close on the skin". In fact, it is a perfect example of the intellectual European filmmaking Hoeks so enjoys. No special effects, no stunts and no body transformations were required. "I was shooting for 16 hours per day, with no physical requirements," she explains, adding that she is not averse to physical transformations for the right part. "I just throw myself into the film and do whatever's important for the part," she says. "I'm more than happy for physical transformations if they help to create the character."
Ask her more 
Talking of physical transformations, we asked Hoeks how she feels about the fanfare of the red carpet and if she
empathised with the recent backlash in Hollywood. Over the past couple of years the likes of Reese Witherspoon have been vocal in their disappointment at so often only being asked about the dresses they are wearing. The star's response is diplomatic. "On the one hand, it is a spectacle and it is what people want to know. I love looking and I love clothes and designers," she concedes. "But, we've done our jobs, something we are very passionate about. We've taken part in a project, worked with people we're intrigued by. We have something more to say." In general, Hoeks is not so enthralled by the showier sides of fame. "I am not someone who loves to go to premieres. I don't mind parties if there are nice people there, but I am not very good at networking," she admits. "In the classroom I was quite an introvert. It's not that I don't like doing interviews, it is just that I don't think it is so interesting for people to know all about me."
Fame does not matter
Someone who Hoeks particularly admires in terms of the way she deals with publicity is another European to have made a name for herself in Hollywood – Marion Cotillard. "I like the way she handles press, she's not at the foreground so much," explains Hoeks. "I like the way she doesn't let her appearance overshadow her performance.  That's the way I like to do it." For Hoeks, it is all about the acting. "I don't pursue fame that much. I like that it's about more than that," she adds. "It's not important to know me". Hoeks also respects Cotillard's intelligent career moves and the way she manages to make big budget US movies without neglecting European arthouse films. "She has the best of both worlds. She does a big movie with Michael Fassbender, then works with the Dardenne brothers."
Telling her own story
Hoeks cites another French actress, Isabelle Huppert, as a big inspiration, and she would like to work with Austrian director Michael Haneke, well known for his collaborations with Huppert including The Piano Teacher and Amour. Another auteur Hoeks is keen to collaborate with is British director Mike Leigh. "I love those natural, documentarylike films where the layer of acting is so thin," she enthuses. So now that she has conquered Europe
and Hollywood, what is left for Hoeks to achieve? Would she consider directing? "Maybe," she says. She certainly does not lack the experience or motivation. In fact, she is currently working on her own script. "I have been acting 12 years and I love telling someone else's story and being inspired, but it would be great to make one of my own. It's nice to have control and creative freedom," she smiles. But Hoeks is far from hanging up her acting hat. While she undoubtedly has plenty of knowledge to impart herself, Hoeks hopes to continue learning from others: "I want to learn from the best, as many inspiring human beings as possible – whether they are actors, directors, directors of photography… I just want my career to be as enjoyable and as creative as possible."
Text: Anna Villeleger
Subscribe to Our Newsletter
Receive our monthly newsletter by email