Summer celebrations of beer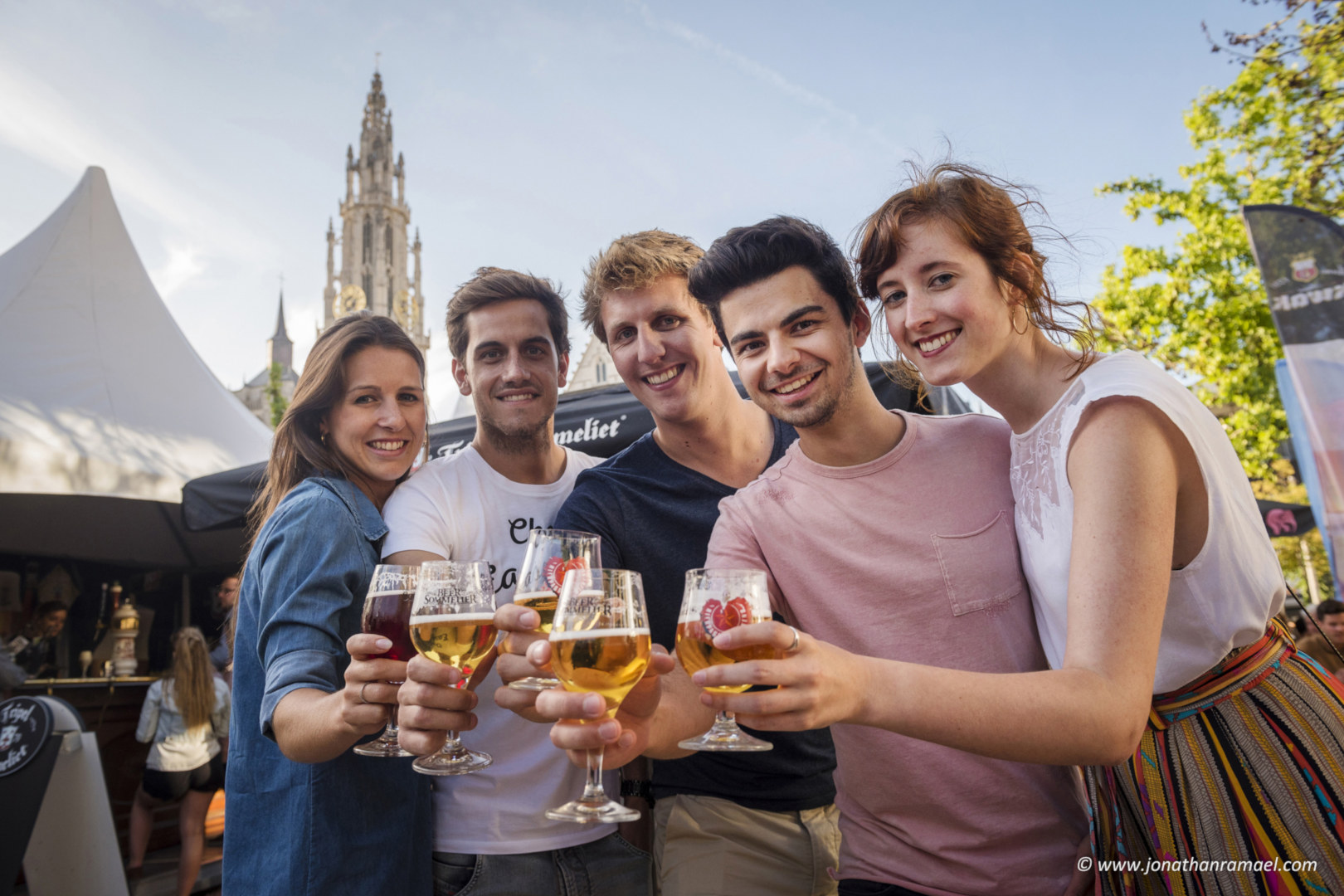 What could be better than a cold, refreshing beer on a warm summer day? If your answer to that question is several beers, then you may be interested in attending one of the beer festivals being held in Belgium and the Netherlands during June.
Carnivale Brettanomyces in Amsterdam
If you like it wild, then this beer festival is for you! The Carnivale Brettanomyces is a celebration of spontaneous or wild fermentation. The seventh edition of the festival will be held in bars, breweries, bottle shops and restaurants across Amsterdam from 21 to 24 June.
In addition to providing opportunities to sample beers in which spontaneous fermentation plays a role, the festival features lectures on the history of brewing. Airborne yeast strains are believed to have been responsible for the world's earliest beers and are still an essential element in some brewing processes, notably the Lambic beers of Belgium.
Workshops will be held to discuss brewing techniques and how to pair food with beer. Lectures will cover themes ranging from styles of French beer from the 1800s to early 1900s, to insights into the contemporary brewing culture of Lithuania. More than 50 breweries will be involved in Carnivale Brettanomyces.

BIER PASSIE WEEKEND | PHOTO © VISIT FLANDERS
A passionate weekend in Antwerp
Over the weekend of 22 to 24 June, the Belgian city of Antwerp will play host to the 19th Beer Passion Weekend. Stalls serving beer and food trucks will be set up on Groenplaats, the central square where a statue of the artist Peter Paul Rubens stands.
More than 40 breweries have signed up to participate in this beer festival, which is known as the Bierpassieweekend in Flemish. Visitors will have opportunities to sample more than 200 beers. Upon arrival, attendees need to purchase a 20 cl tasting glass from the reception tent (costing five euros) and will be presented with a catalogue listing the participating breweries and beers available. Tokens, costing two euros each, can be redeemed for most of the festival's beers. A handful of brews will require two tokens, including Malheur Brut and Deus, whose production processes bear similarities to that used in making Champagne.
Beer by the seaside at Middelkerke
The municipality of Middelkerke — midway between the Belgian city of Bruges and the Dunkirk, in northern France — is hosting its annual seafront Beer Weekend from 15 to 17 June. The summer celebration of Belgian beer was established more than three decades ago and this year coincides with the first weekend of the FIFA World Cup. Brass bands will thump out music as part of a colourful, family-friendly event that embraces the enjoyment of beer within earshot of the North Sea lapping on the shore.
Wallonia's beer route
Summer is also the best time of year to combine cycling with beer consumption. Where better to do that than in a relatively flat country such as Belgium? A total of 65 breweries can be visited along the Wallonia Beer Route. Following sections of the route provides insight into Belgium's rich brewing heritage and beer culture, which in 2016 was added by UNESCO to the Intangible Cultural Heritage of Humanity.

VILLAGE DE CHIMAY | PHOTO © WBT-JLFLEMAL
TEXT: STUART FORSTER| TOP-IMAGE © WWW.JONATHANRAMAEL.COM
Subscribe to Our Newsletter
Receive our monthly newsletter by email