Belgo Sapiens brewery: Craft and community
Text: Pierre Antoine Zahnd | Photos: Belgo Sapiens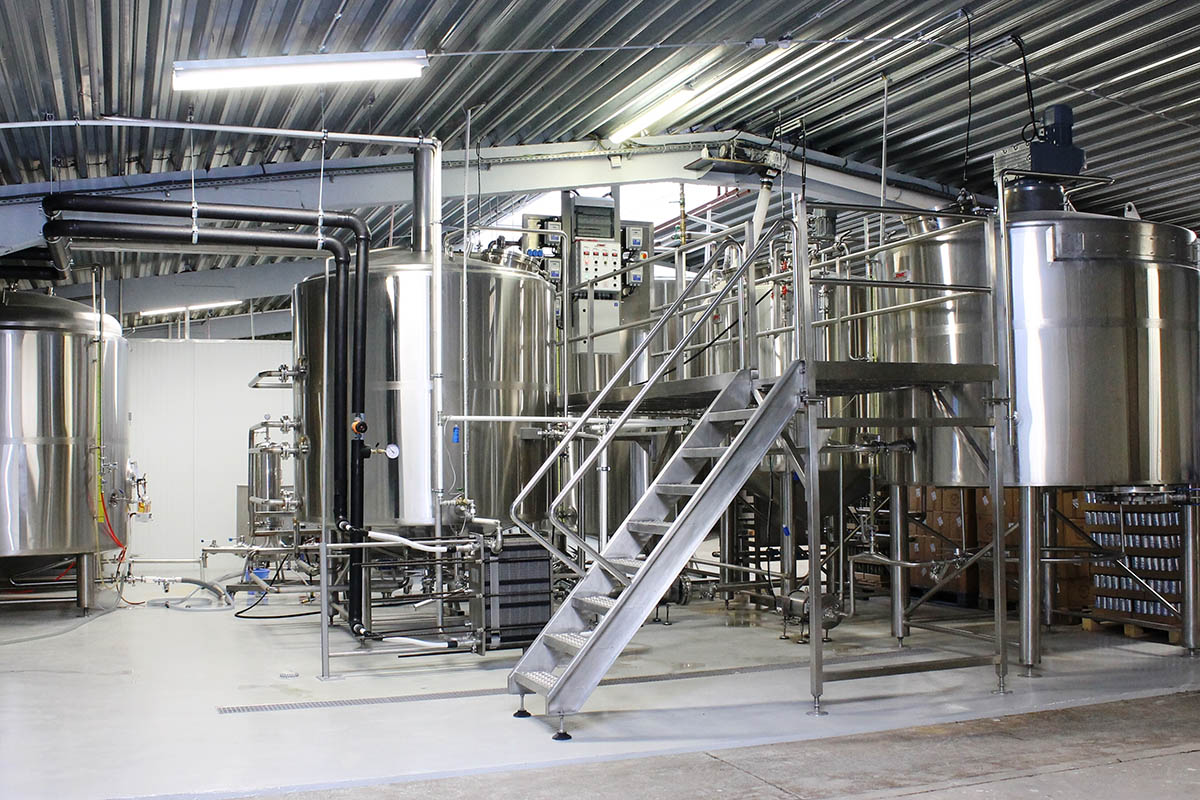 Operating from the historic city of Nivelles, the young Belgo Sapiens brewery is quickly making a name for itself in the Belgian craft beer scene. With ample expertise combined with a relaxed attitude to allegiances of style or flavour, owner and head brewer Damien Demunter produces a varied range of beers, each with its own distinctive character.
After two decades in the brewing industry, topped by three years working with North American microbreweries, Damien Demunter finally had to scratch the itch: back in his native Belgium, he and a few friends co-founded Belgo Sapiens Brewers. Originating in friendship, the brewery also developed a social ethos: "Beer is a popular drink," Damien says, meaning that it is for the people, "in the beautiful sense of the word". The idea behind their alternative 50 centilitre size isn't to drink more, but rather "to share it with a friend". And although their 33 centilitre comes in a standard glass bottle, Belgo Sapiens does not shy away from packaging their 50 centilitre product in a metal can. Damien witnessed the "canned beer boom" in the US and Canada, and wanted to help introduce it into European brewing culture. Besides being lighter, more resistant and eco-friendly in terms of transport and recycling, aluminium also protects liquid from potentially detrimental light conditions.
Their range includes a Belgian white, unusually brewed with American hops for added natural fragrance; a London porter rich with coffee and dark fruit; a German-style lager; and an American amber combining the zest of US hops with the mouthfeel of Belgian malt. As Damien puts it, the idea is to "take inspiration, here and there, from the things we love in beer". Tradition, however, remains important to his approach. The crown jewel of the range may be the Cheval Godet, named after an important part of the Nivelles folklore since the 17th century. From this historical character, Belgo Sapiens has brewed a remarkable duo in the Trappist style, which represents their most "Belgian" beers so far: a fruit-forward 'dubbel' and a heady, spicy 'tripel'.
But Belgo Sapiens brews more than their own flavourful beers. They also have ample experience as subcontractors in the field of brewing, barrel filling, and product packaging. With a flexible, accommodating approach, Belgo Sapiens are always interested to hear from potential collaborators in the industry.
Subscribe to Our Newsletter
Receive our monthly newsletter by email