Spirit Asset Management: A wealth manager that moves with the times
Text: Kate Harvey | Photos: Spirit Asset Management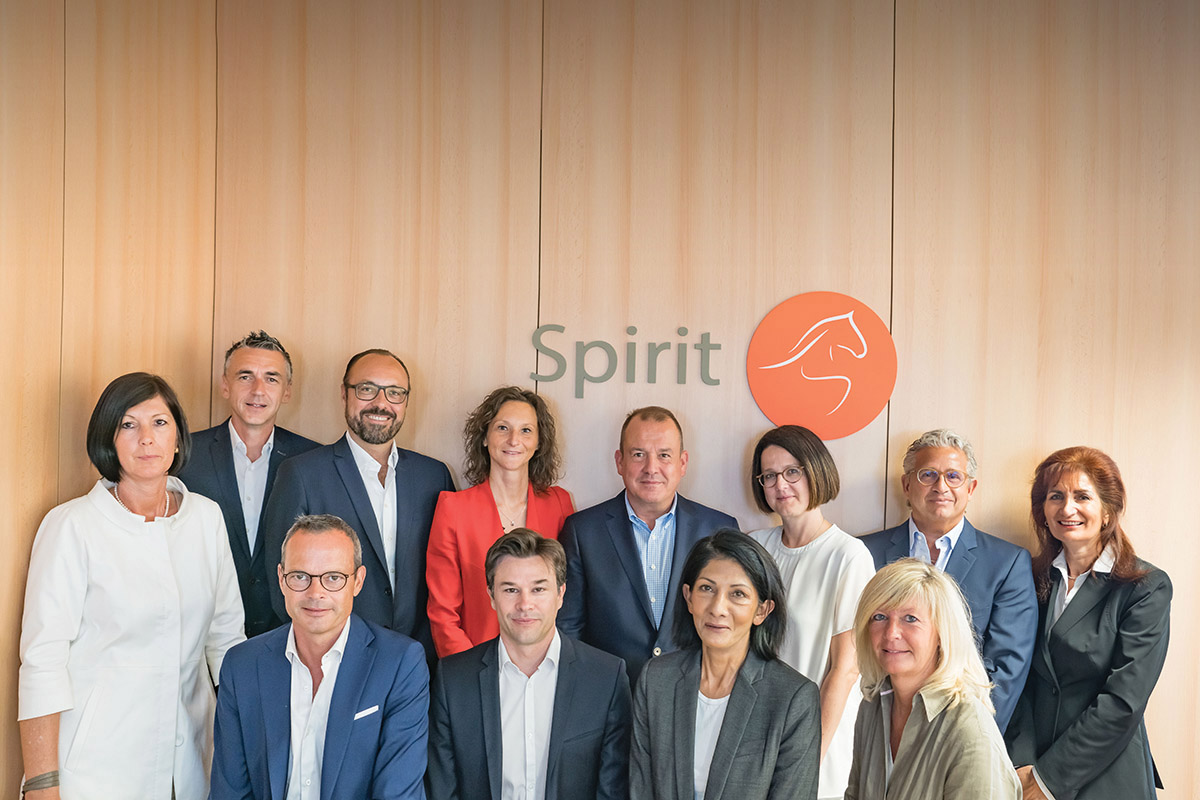 T here's no need to overcomplicate the future of your estate. Drawing expertise from every corner of the respected Luxembourg banking sector, Spirit Asset Management nurtures close relationships with clients, partners and families alike – to ensure a complete and honest approach to wealth management. We spoke to co-managers, François-Régis Montazel and Caroline Quéré, to find out what they have planned for 2020 and beyond.

Excellent connections throughout Luxembourg
Luxembourg's financial centre is built upon three key pillars: professionalism, competence, and strict regulation under the CSSF. So, when Spirit Asset Management was established there in 2015, its founding entrepreneurs based their company on the same principles. "It is these values that our customers are ultimately searching for," explains M. Quéré.
And while its wealth management company remains fully independent, it regularly engages with the local community of global service providers. For example, it has delegated its external auditing process to KPMG Luxembourg, and its internal audit to Deloitte Luxembourg. Such is the spirit of operating in such a compact hub. "Luxembourg's international environment and outstanding infrastructure make it highly attractive for investors."
Tailor-made solutions at the heart of Europe
Thanks to rigorous European legislation such as the MIFID II regulation, working with Spirit AM guarantees complete transparency across investments, costs and reporting. Its "discretionary management" and "advisory" mandates allow clients to invest openly in the universe of investment funds and assets available.
The open architecture that drives Spirit AM means that clients' assets can be invested in third parties, but also in funds managed by Spirit AM: "The funds we select are managed by the largest international companies in Luxembourg," reveals M. Montazel. They are selected on qualitative criteria alone, and according to the needs of each client.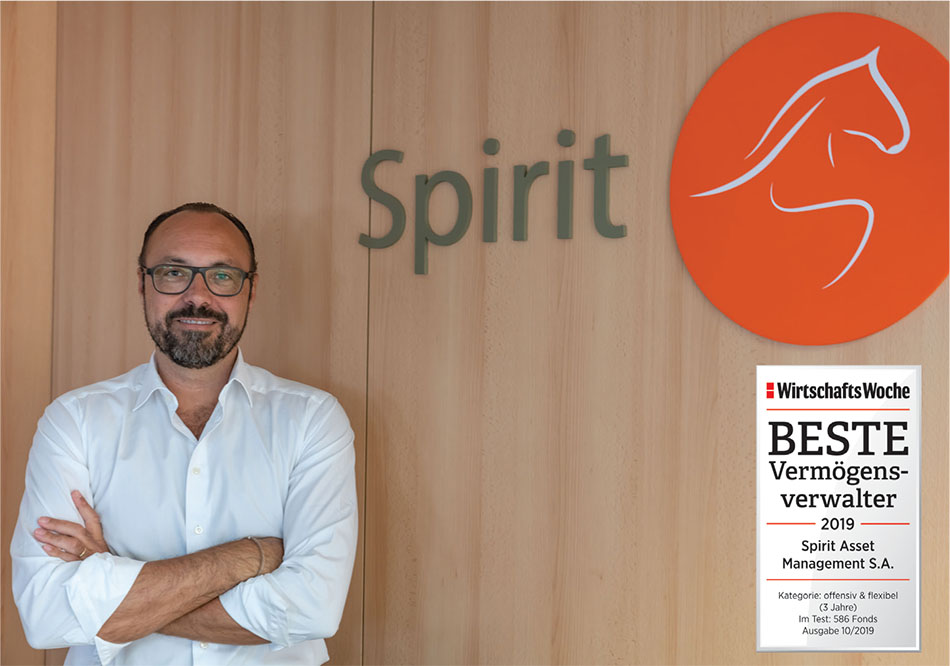 Wealth planning according to each client
Clients appreciate Spirit's paternal role when it comes to wealth planning. "We're there not only to manage assets, but also to explain how it works," says M. Montazel. Spirit Asset Management operates on a tripartite relationship with their banking partners: "Our clients sign a mandate with us which authorises Spirit AM to manage their assets – and that alone. Clients, as account holders, maintain the relationship with the bank for all other banking activities," explains M. Montazel.
Its banking network extends throughout Luxembourg, Germany and Belgium – and each client receives a customised solution based on their profile.
A family company, above all else
With a generational shift underway, it's no wonder that clients are searching for the best wealth solutions for their loved ones. Spirit Asset Management has accompanied families over several generations, thanks to over 30 years of experience on the Luxembourg circuit for some of their customer relationship officers: "We like to meet each family member to get to know them better, and therefore serve them better," says M. Quéré.
Spirit takes an educational approach to inheritance planning; offering advice on how to diversify inheritance and protect future generations in uncertain times. They spend a lot of time explaining how different financial products work; "which clients really appreciate," M. Quéré continues.
Many of its clients require family wealth planning, and Spirit is a firm believer in generating stable performance with minimum risk. Just before the financial crisis of 2008, Spirit launched its own 'Ganador Spirit Invest' fund, which effectively allows clients to see just how well they manage risk in difficult contexts. Clients are therefore guaranteed a long and fruitful relationship in the hands of the highly competent team.
Riding the waves of change
The digital age has arrived, and there's no turning back in sight. SAM has wholeheartedly embraced such changes by reinventing the traditional private banking model. They offer new and high-tech services in partnership with depositary banks – that are particularly attractive for the millennial generation.
Its motto is to 'make complex easy', which is why it also offers three different profiles for investors: fixed-income, balanced and growth. Each profile is flexible and scalable, following an in-depth discussion with the client. It seems there has never been a better time to invest.
Expanding a highly skilled team of experts
"In terms of performance, 2019 has been an exceptional year for Spirit Asset Management," M. Montazel reveals. Keen to grow in such promising conditions, the multilingual team of experts is now recruiting experienced managers who share SAM's entrepreneurial spirit.
Don't hesitate to get in contact and/ or visit the Spirit Asset Management Website: spirit-am.lu Email: info@spirit-am.lu
Subscribe to Our Newsletter
Receive our monthly newsletter by email