Sleeping in Style in Beautiful East Flanders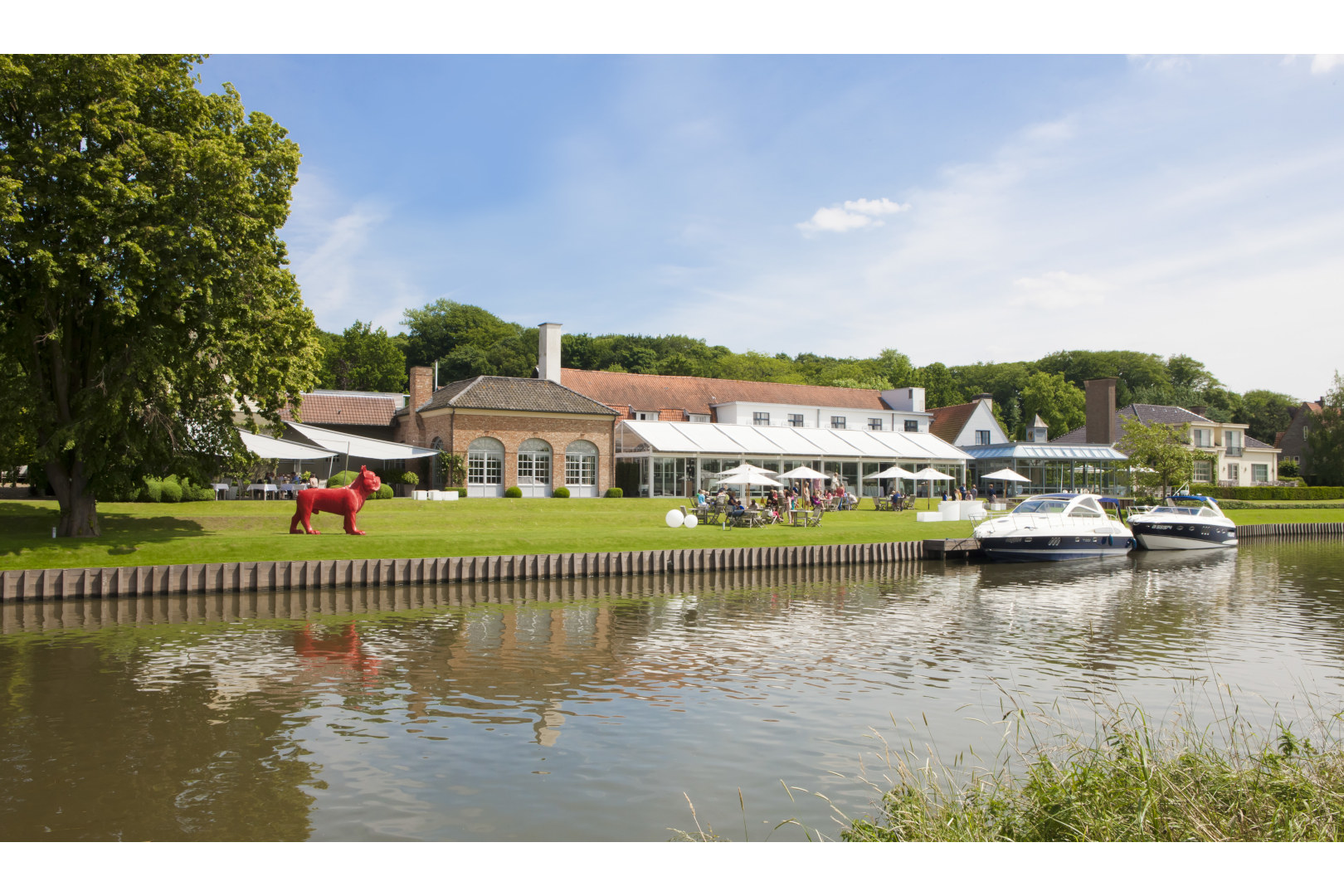 Discovering East Flanders is like discovering a hidden gem. If you are looking to explore the cultural highlights of Ghent, Antwerp or Brussels, or unearth the beautiful nature of the province, Stars of Flanders Hotels will provide the best base for your journey. "Whether it's for business or pleasure, our hotels will suit all your needs," promises Dimitri Vermeersch.
"Class, geniality and personal service are always central," continues Vermeersch. "It's all about our guests feeling at home and having the opportunity to relax and enjoy a luxurious stay." With the different hotels of Stars of Flanders, guests can do just that, in various different styles.
Outside the vibrant city of Ghent, Auberge du Pêcheur takes you to one of the most beautiful parts of East Flanders. Located on the scenic river Leie, this former lodge has been transformed into a gorgeous hotel. Sint-Martens-Latem is arguably the most charming village in the country. For centuries, painters came here to get inspired by the river in all its glory. Starting with one lodge, the hotel has been here more than 30 years, and is still a landmark, thanks to continuous investments and the upgrading of all the facilities.

HOTEL AUBERGE DU PECHEUR
With its top-notch brasserie with a terrace on the waterfront, it is an absolute delight to dine here or host an event or party. "The unique view of the Leie, along with the private dock for the wedding boat, the top quality of the kitchen and the flawless service of the staff, makes it perfect for our guests to create unforgettable memories," Vermeersch smiles
Guests can discover the beauty of Sint-Martens-Latem in different ways. "There are numerous walking and cycling routes. It is also possible to travel over the river Leie and discover it by boat," Vermeersch explains.
The region offers many hidden gems, including the elegant Ooidonk Castle. This medieval fortress is a unique example of the Hispanic-Flemish architectural style that emerged during the Renaissance, and has been home to many a battle. "For those who want to relax in a more sportive manner, there is the Royal Latem Golf Club. And Ghent is just 20 minutes away."
A luxurious central point
On the other side of Ghent, in the heart of the Waasland region and the centre of the Antwerp- Brussels-Ghent triangle, you will find Hotel Serwir, in the city of Sint-Niklaas. "Serwir is a perfect place for both private and business meet-ups, thanks to its outstanding brasserie, meetings rooms and party rooms," Vermeersch clarifies. Its location is perfect for guests who want to discover Belgium's great cities, as well as getting together with colleagues for seminars or business meetings.
The Waasland region is another of Belgium's treasures. Historically, the region is the birthplace of innovative techniques for the agricultural sector. Charles Townshend, one of the proponents of the early agricultural revolution, was an explicit advocate of agricultural practices first developed here. Sint-Niklaas is seen as its informal capital city and has a wealth of historical heritage. From Hotel Serwir, it is easy to discover all of them.

HOTEL SERWIR
The hotel has 79 elegant rooms. "Many people come here to enjoy the welcoming and comfortable atmosphere, both for personal trips and business," says Vermeersch. "It's also a well-known venue for meetings, seminars, banquets, receptions, company events and wedding parties." There is also a trendy brasserie, Renardeau, run by executive chef Stefan D'hondt. "It has an excellent menu and the chef offers exquisite daily specials. On Sundays, you can enjoy live music. There is also the option of private dining, specially designed to make your most precious moments truly unforgettable."
Whether discovering the rural beauty of East Flanders, the vibrant Belgian cities or if hosting an event, a stay in Auberge du Pêcheur or at Hotel Serwir ensures guests will have the perfect starting point for their journey. "You will revel in luxury and be submerged in our Belgian hospitality, all whilst enjoying our beautiful province."
Hotel Gosset in Brussels and Charl's at Knokke-Heist (Zoute) are other members of Stars of Flanders.
TEXT: MICHIEL STOL | PHOTOS © STARS OF FLANDERS HOTEL
Subscribe to Our Newsletter
Receive our monthly newsletter by email