Schut Papier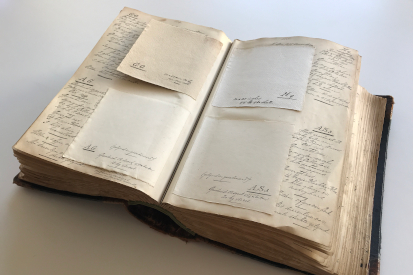 The most beautiful papermill in the Netherlands
TEXT: MICHIEL STOL | PHOTOS © SCHUT PAPIER
Society might be increasingly paperless these days, but high-quality paper is still very important, especially for artists. Schut Papier in Heelsum produces colour-retaining paper for the artistic world, and technical and graphic paper. "We are the smallest and oldest, most traditional and most beautiful paper mill in the Netherlands," says director René Kort. "Not to mention extremely innovative."
Schut has been producing paper for over 400 years on the same location in the 'Dutch Mountains'. "The high slopes here allowed the water to run fast through the watermill to power the factory. It was also freshwater, perfect for producing paper," Kort explains.
In 1998, after producing paper for nearly four centuries, Schut Papier became an autonomous operating subsidiary of the French group Exacompta Clairefontaine S.A. Since 1858, Clairefontaine has produced stationery that is recognised as some of the world's finest paper, with its well-known, brushed 90gsm (grammes per square metre) vellum.
Along with Schut Papier, they are one of the leading paper makers in the fine-art market. Both brands pride themselves on their signature, high-quality production line, where tradition allies with constant development. They continuously push the boundaries of new sorts of paper by following the evolution of tools and technology.
"I would love to have grandchildren one day and I want them to enjoy the world as much as we do. So we have to take better care of it," smiles Kort. That is why Schut focuses on reducing their own environmental footprint as well as reusing materials to make paper.
"To us, waste does not exist. It is merely other material that we can use. For instance, unsold denim jeans are chopped up and made into yarn. Fibres are released during that process. Usually those fibres will be incinerated. We have found a way to reuse those fibres to make paper. So we now have a paper which is 50 per cent jeans and 50 per cent unbleached PFC cellulose." Schut also makes papers from cocoa beans, bell peppers and other items or leftover materials.
"We are a small paper mill, but extremely flexible because of that," Kort continues, passionately. "Our machine can quickly switch between papers. And with 1,872 different recipes for papers, some as old as Schut itself, we can always make the paper you need, using the latest techniques and creating traditional, quality results."
Subscribe to Our Newsletter
Receive our monthly newsletter by email