Royal Delft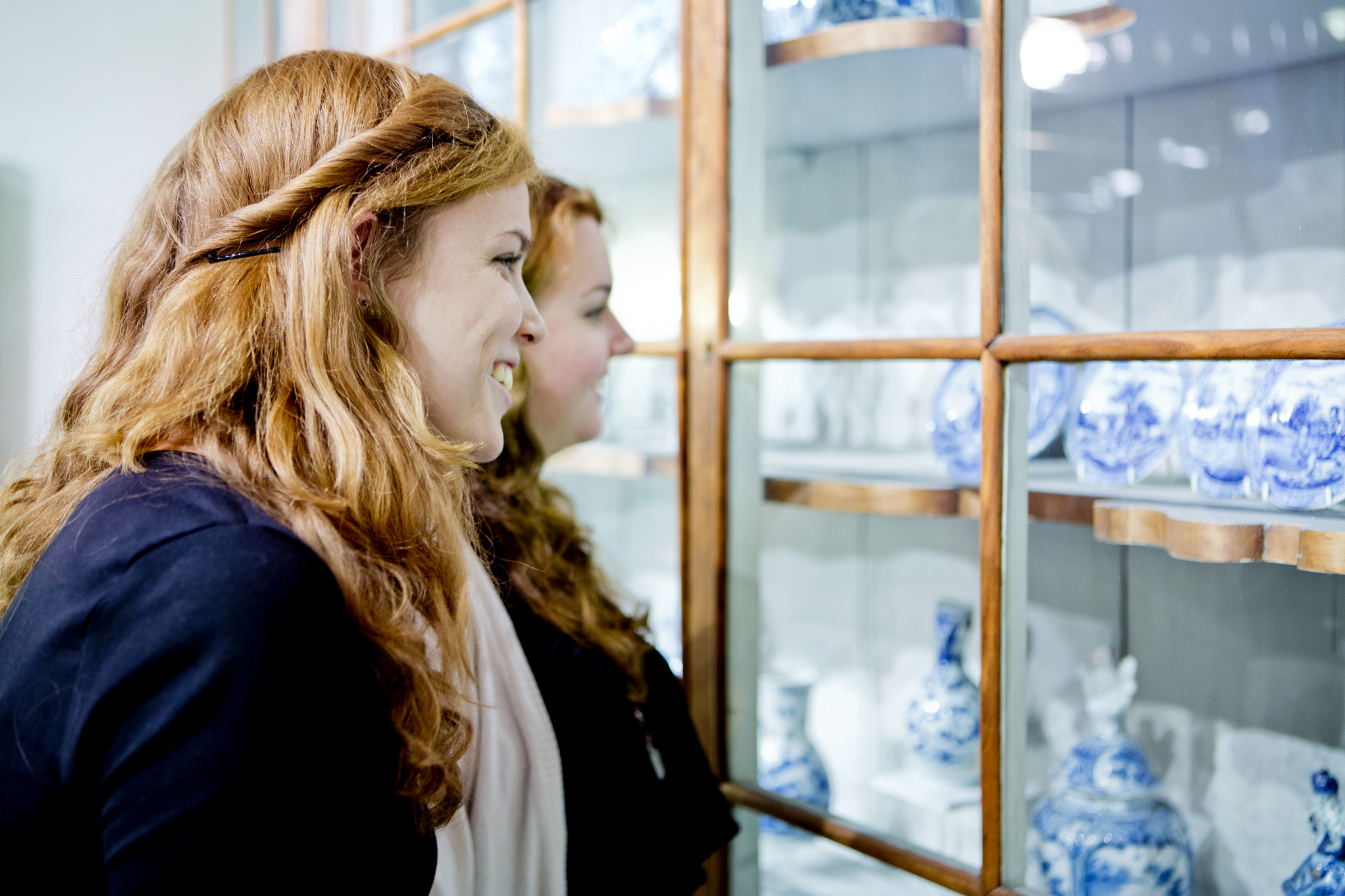 A history in blue
TEXT: CHARLOTTE VAN HEK | PHOTO © ROYAL DELFT
Small in size, grand in history: it could only be the typical Delft Blue earthenware. Royal Delft offers an extraordinary insight into this great piece of Dutch heritage.
The Royal Dutch Delftware Manufactory Royal Delft, established in 1653, is the only remaining Delftware factory from the 17th century. Here, the world-renowned Royal Delftware is still entirely hand painted according to centuries-old tradition.
"The fascination of the Dutch with earthenware started in the 17th century, when tradesmen with the Dutch East India Company brought back large quantities of Chinese porcelain," explains Helen Taylor, tourism coordinator at Royal Delft. "This type of porcelain, which was decorated in blue on a white background, became massively popular among the Dutch." After imports from China declined due to several civil wars, the Dutch decided to take matters into their own hands by imitating the porcelain. Soon, many factories opened in the Netherlands, especially in Rotterdam (12) and Delft (32).
The method of creating the famous porcelain at Royal Delft has not changed since the 17th century. "Making Delft Blue is a process that requires an enormous amount of technique and craftsmanship," Taylor enthuses. "This technique makes it possible to create an infinite amount of blue shades from just one colour. It is therefore even possible to imitate great artworks." A replica of Rembrandt's greatest work The Night Watch hangs proudly at Royal Delft, a masterpiece which took two Delft Blue magicians one year to create.
A visit to Royal Delft offers you a journey through the history of Delft Blue and its production process, the possibility to see a master painter at work, detailed information on other icons of the city of Delft such as Johannes Vermeer and much, much more. Do not miss a glimpse into the chamber of the Royal Dutch Family, for whom a special collection of Delft Blue is created whenever a special occasion takes place. Besides blue, the porcelain for the Royal Family also contains hints of orange.
Are your hands itching after seeing so much glorious craftsmanship? Fear not, popular at Royal Delft are the workshops where visitors can create their very own Blue Delft tile, plate, or vase – because everyone needs a bit of Delft Blue in their home.
Subscribe to Our Newsletter
Receive our monthly newsletter by email