Rijvaardigheidscentrum Lelystad: Putting the fun back into driving
Text: Eva Menger | Photos: Rijvaardigheidscentrum Lelystad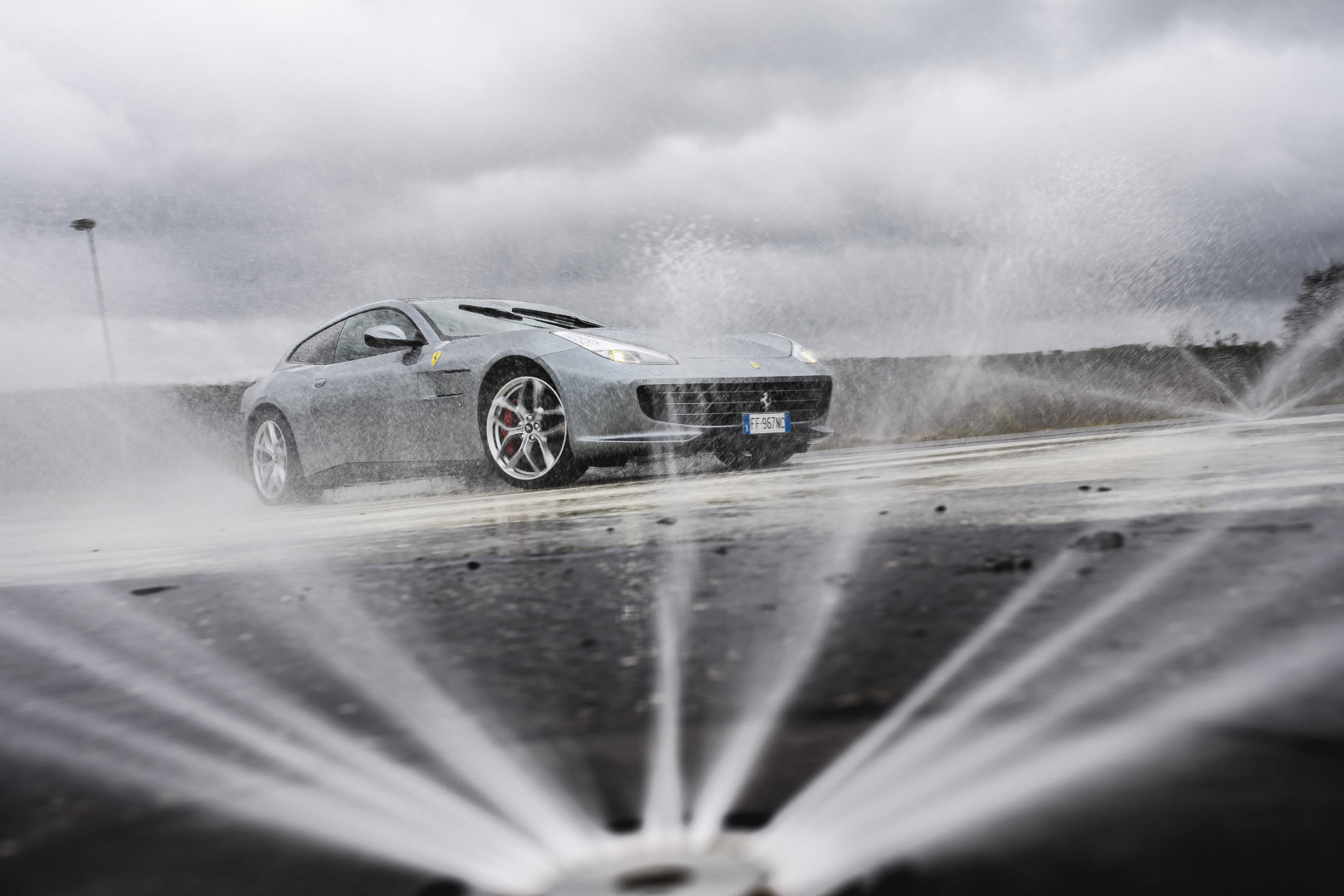 Driving is such an everyday activity that people forget it can be fun. At least that's what Indy Dontje, professional racer and owner of advanced driving centre Rijvaardigheidscentrum Lelystad thinks. With a background in go-kart racing, Dontje has always been aware of the excitement and adrenaline caused by sitting behind the wheel – and it's his personal mission to share this with others.
Dontje was only eight when he first started his kart-racing career and dove into motorsport as soon as he hit legal driving age. Today, he can look back at many achievements, including a Formula Three race with Dutch-Belgian multi-champion Max Verstappen, yearly races in the United States and a permanent place in the German GT3 championships. In addition, he can call himself the owner of one of the Netherlands' largest go-karting tracks as well as an advanced driving centre.
Playful learning
Dontje: "The opening of our go-kart track was met with so much enthusiasm that it made me want to expand. I decided to speak to The Royal Dutch Touring Club (ANWB), who were next door to us, and now run their former test and training centre. It's been really great combining my racing career with something completely different."
Changing the course of the training centre to fit his vision towards driving, Dontje offers clients a balance between practicality and fun. "The touring club's former approach was quite serious and scholastic, but I like to play around with cars and believe this is something we should all do a bit more of. It's this vision that sets me apart from my competition – I want to offer people a unique, adventurous experience while also adding to their driving skills."
It's for this reason that Rijvaardigheidscentrum Lelystad attracts many companies. Offering an activity that is useful yet enjoyable – not to mention it's a refreshing alternative to treasure hunts, sports days and bowling competitions – playing around with cars has proven to be the perfect team-building exercise.
Work hard, play hard
Dontje: "Our go-kart tracks are magnets for bachelor parties and the like, so applying the same business model to the advanced driving centre was a natural process. Companies can now book a range of luxury meeting rooms (suitable for 10 to a maximum of 200 people) with us in the morning, followed by coffee, tea or a tasty lunch and a great afternoon of fun on the driving court. It's the perfect day out!"
Arrangements include slip courses, accident training, racing simulators and even go-karting. After a coffee and tea reception, guests will receive some training on the essential theory, after which they are invited to get behind the wheel. The highlight of the day? "People go absolutely crazy for the slip control tests, a hydronic system simulating an icy road and an icy, six per cent slope. After spending an hour of learning some new skills, the adrenaline people feel when they realise they can control a car in such conditions is amazing," Dontje says.
Central location
Located right next to Lelystad Airport – which will open for civil aviation next year – and close to a city that's easy to get to from just about anywhere in the Netherlands, the centre is highly reachable. Therefore. it's a perfect team-building location for companies throughout the country.
Dontje: "I love Lelystad and really appreciate being able to do this as a professional racer. It puts a smile on my face every time I see people having a great time at the centre. It makes people realise driving is not just about getting from A to B, and that's all I could ever wish for!"
rijvaardigheidscentrumlelystad.nl
Subscribe to Our Newsletter
Receive our monthly newsletter by email