Republic of Reinvention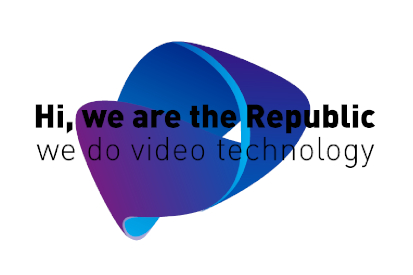 "It's about our love for video"
TEXT: MICHIEL STOL | PHOTO © REPUBLIC OF REINVENTION
In ten years' time, the Internet will be one big television. At least, this is what Bram Biesbrouck of Republic of Reinvention believes. The company creates out-of-the-box solutions using vision technology. "We think in images," confirms the founder.
"We are a stubborn bunch of engineers who love video, always wanting to create solutions that go one step further," explains Biesbrouck. "If you are looking for something that isn't out there yet, we will help you create it. It's not just coming up with completely new ideas, we also reinvent existing solutions."
One of those reinventions is a specially designed scanning table, the request for which was made by a supplier for BPost, the Belgian post office. BPost was looking for a table that recognises all the important information needed to send a letter. "When you put a letter on it, the table will weigh the letter to determine the postage needed. With smart cameras, it also reads the address so that it can be sorted immediately." A similar solution already existed in the market, but it was too expensive and not tailor-made for BPost. "So we came up with this customised solution, and found a way to keep the production costs low."
Biesbrouck's love for video and film stems from his childhood. "I basically grew up in the cinemas along the Belgian coast. Working with images is great, it makes data tangible." Starting out working for advertising agencies, Republic of Reinvention made a switch in 2015 to create video related software for industrial clients. "Working with our clients to come up with solutions and focusing on the creative side; that is what we are good at."
Another example is Cinematek, the Royal Belgian Film archive which is over 100 years old. "They asked us what the archive should look like in the next hundred years." Biesbrouck's team of engineers, all with creative backgrounds, came up with a technical solution to interconnect all European film archives.
"We approach film from a technical as well as an artistic point of view. The state of today's film and video is both extremely technical – for instance, artificial intelligence and linked data – and highly artistic," says Biesbrouck. "If you have a crazy idea, be it video or not, we are your partner in making it come alive."
Subscribe to Our Newsletter
Receive our monthly newsletter by email