Property Hunter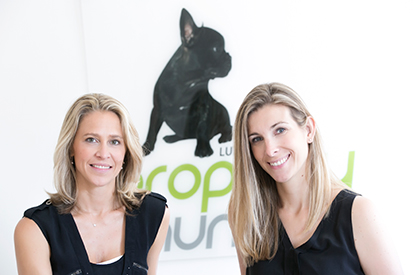 Stress-free house hunting in Luxembourg
TEXT: ANNA VILLELEGER | PHOTOS © PROPERTY HUNTER
Thanks to its strong economy, excellent living standards and an enviable location at the heart of Western Europe, Luxembourg's real estate market is thriving. House prices in the Grand Duchy are continuing to rise, and property is in high demand. That is why Marylin Deby and Audrey Papy founded Property Hunter, a personalised service which takes the stress out of house buying: "We founded Property Hunter to help buyers in reaction to an extremely competitive market."
Whether you are renting or buying, Property Hunter will ensure you find the best solution to meet all your property needs. They take over your property search for you, to make sure you find everything you are looking for.
"We will go above and beyond to help our clients," asserts Marylin. Customers range from private investors to families looking for their dream home, while the service is popular both with Luxembourg natives and those coming from abroad.
Adapting to meet the needs of every individual client, Property Hunter scans the entire market and then conducts initial visits, selecting only the very best offers for their clients. They will then present their property selection, giving clients their own honest opinion and advice.
The market in Luxembourg is so reactive that clients need to be ready to make decisions quickly, and having a service like Property Hunter on hand to offer expert advice makes that much easier to do. For example, if a property clearly needs renovating, Property Hunter will arrange for tradesmen to also be present on the visit, to allow the cost of any works to be accounted for and to assess whether the asking price is correct or needs to be lowered.
Thanks to their in-depth knowledge of the market, the team at Property Hunter are experts in negotiating prices and will always tell clients the true value of properties visited. "We spend all day looking at properties, so we really know the market," points out Audrey. "Unlike estate agents who also have to deal with vendors, we are 100 per cent on the side of the buyer and will always say if we think a property price is too expensive."
Property Hunter will assist you the entire way throughout your buying journey and can also recommend a range of experts such as solicitors, architects, builders, and much more.
Subscribe to Our Newsletter
Receive our monthly newsletter by email