PM-International: An international hub for innovation
Text: Anna Villeleger | Photos: Pm-International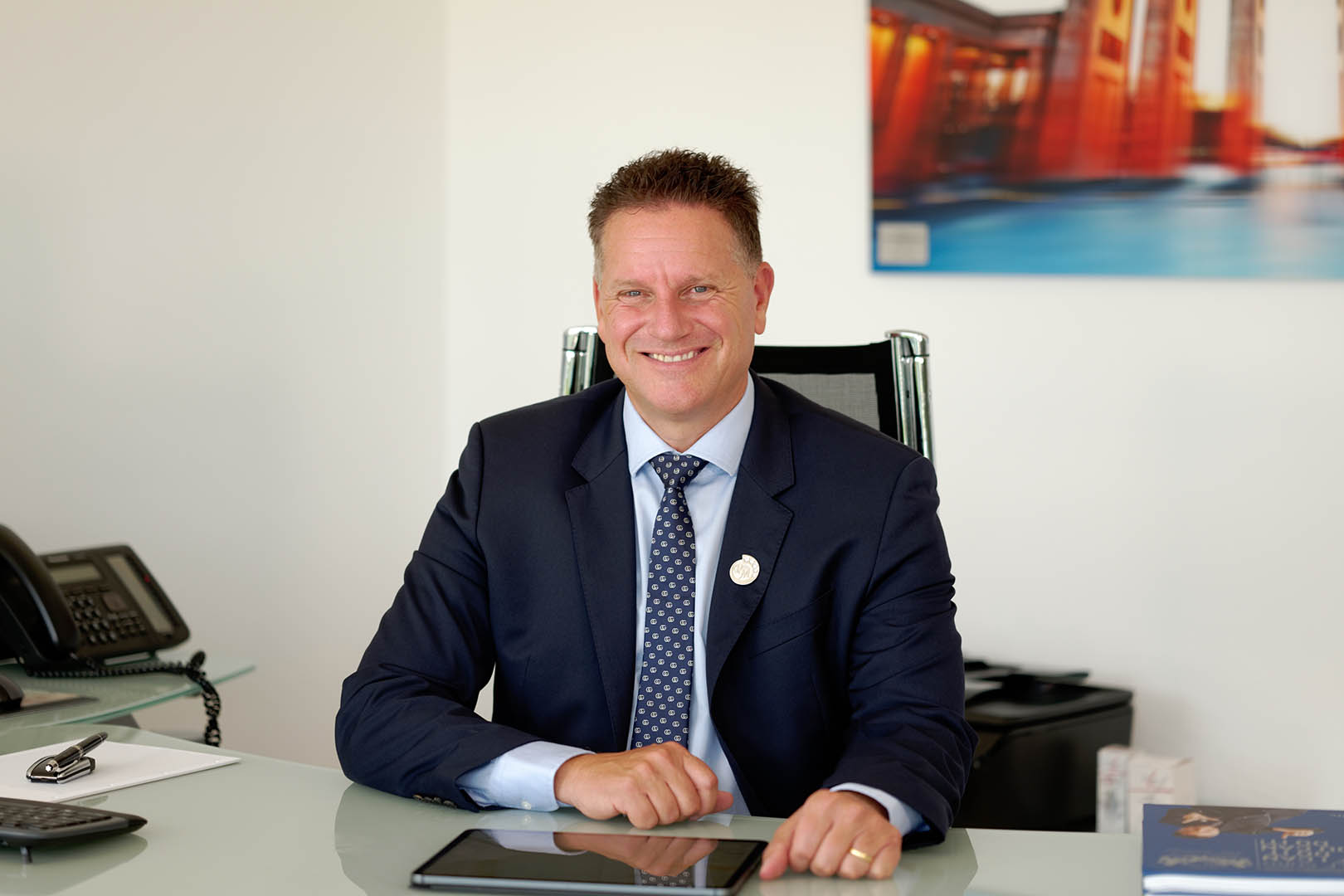 Headquartered in Luxembourg, PM-International is one of the world's most pioneering companies in the fields of health, wellness and beauty. The Schengen-based firm develops and markets premium nutritional supplements and cosmetics through its own brand, FitLine®, as well as playing an active part in Luxembourg's role as a hub for science and research.
Founded in 1993, PM-International is renowned for its high-quality FitLine® series of nutritional supplements and the FitLine® skin series, with many products boasting a patented technology. Now active in more than 40 countries on all continents, the company's international headquarters have been based in the Grand Duchy since 2015.
At the heart of Europe
"Together with the European headquarters in Germany, the Asian headquarters in Singapore, and the American headquarters in the US, the international headquarters form an international hub that secures a seamless supply around the globe," begins PM-International founder and CEO Rolf Sorg, who was born in Germany, but has lived in Luxembourg since 1998. "Luxembourg is located in the heart of Europe, internationally orientated, and offers state-of-the art facilities and infrastructure."
Luxembourg life
There are currently around 80 employees comprising 18 nationalities working at PM-International's Luxembourg headquarters, and the company's firm commitment to the country is demonstrated by exciting plans for Schengen in 2020. "We are investing several million euros into this exciting expansion project, which will offer working space for 88 more people, as well as 24 homes for employees."
It is not just in the field of technology that PM-International plays a key role in Luxembourg life. The company is also involved in the promotion of professional sports through a cooperation with the Luxembourg Federation for Basketball (FLBB), as well as supporting the Luxembourg Federation for Rowing (FLSA).
Government research
Luxembourg is becoming an increasingly important centre for science and research in Europe, and PM-International's role in this is impressive. "We are very proud to be a part of it. That's why we have a close collaboration with the national innovation agency Luxinnovation, the Luxembourg Institute of Science and Technology (LIST), and the government," points out Sorg.
ActiVitis
PM-International engages in basic and applied research collaborations with scientists and institutions throughout Europe, two of which are funded by the government of the Grand-Duchy of Luxembourg, namely GlucoTOP and ActiVitis. The latter is realised in collaboration with the Environmental Research and Innovation (ERIN) department of LIST, and is part of a five-year collaboration that aims to develop new bioactive dietary supplements from Luxembourg winery by-products.
"The main objective of the project is to extract secondary plant compounds from grape pomace and to upcycle them for industrial purposes in a sustainable way and in the context of the national circular economy strategy," explains Sorg. "This involves a cutting-edge, environmentally-friendly green extraction and drying process that saves water and energy."
Worldwide success
More than 520 million of PM-International's products have been sold to date and July 2019 marked a more than 25 per cent increase in global sales, compared to the previous year's results. "Strategically and economically, PM-International has set the course to break the one billion USD turnover mark in 2019," reveals Sorg.
Sustainable future
PM-International is committed to making the world a better place beyond its day-to-day business. For more than 15 years, the company has had a cooperation with the international charity World Vision and is currently sponsoring 1,800 children all around the world. "We share the value of building a sustainable future and dedicate ourselves to helping children, their families, and whole communities around the world, with the overall goal of self-sufficiency," points out Sorg. In 2018, PM-International was named World Vision's largest corporate sponsor. Once the company reaches one billion USD turnover, it plans to sponsor 500 additional children in an ADP (Area Development Program) in Peru.
Global expansion
The future looks bright for PM-International, which is working to expand its business to Canada, China, Vietnam, Brazil, Indonesia, and Ukraine. Sorg is convinced that there is plenty of room for further growth. "As of now, PM-International has a global market potential of 15.2 million core customers and 36 billion euros, and both the world population and purchasing power will continue to grow over the coming years," concludes the CEO.
Subscribe to Our Newsletter
Receive our monthly newsletter by email