Piet Van Eeckhaut Lawyers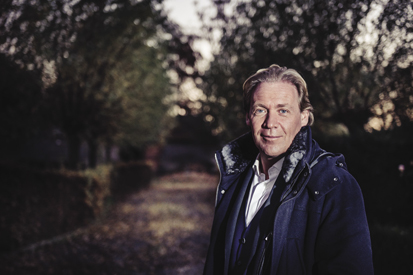 The good lawyer
TEXT: FRANK VAN LIESHOUT | PHOTOS © PIET VAN EECKHAUT LAWYERS
Continuing the legacy of their famous former mentor and patron, the firm Piet Van Eeckhaut Lawyers run their legal practice with passion, knowledge and a social conscience. Discover Benelux sat down with senior partner Frank Scheerlinck to discuss the meaning of this legacy. In other words, what makes a good defence lawyer?
As we speak on the phone, Frank Scheerlinck had just returned from a trip to Cyprus. "Not for holidays," he hastens to add. "I visited a client there who is waiting for his extradition to Belgium."
As a senior partner of one of Belgium's most famous law firms, cross-border cases are part and parcel of his practice, as well as high profile cases in criminal law and family law, such as murder, manslaughter and domestic violence. Frank himself has pleaded before the Belgian Court of Assizes in more than 20 high-profile cases, he was involved as a defence lawyer in the famous Castle Murder trial and, in 2015, he famously managed to secure three acquittals in a row at the Court of Assizes – a rare feat.
The firm
Together with partners Nina Van Eeckhaut and Laurens van Puyenbroeck, Frank runs Piet Van Eeckhaut Lawyers, supported by a staff of seven junior lawyers. Considered the rising young stars of Belgian law, their firm handles legal cases across a broad range of areas, including criminal, tax, financial and economic criminal law, family law, juvenile law, tenancy law and medical liability cases. Frank mainly deals with high-profile criminal cases as well as criminal tax law such as money laundering. Stepping into her father's footsteps, Nina focuses on family law and juvenile law as well as criminal law. She pleaded more than 20 cases before the Belgium Court of Assizes, some of them alongside Frank. Laurens specialises in international and medical law. He is also an acclaimed author of a range of publications on human rights and judicial practices, and has recently been appointed special counsel to the Kosovo trials in The Hague.
All three became partners 11 years ago, when they founded Piet Van Eeckhaut Lawyers with Piet himself as one of the partners. Sadly, a few years later, in 2014, Piet died unexpectedly while on holiday in Turkey. The partners knew and agreed straight away that they would keep the name, in honour of their former mentor, partner, father and friend.
"We felt that we needed to carry on his name and ensure his legacy lived on," Frank explains. "All three of us are greatly indebted to him. He was a towering figure, a giant in the legal and political arena in Flanders. Not only was he the most famous defence lawyer of his generation and President of the Bar, he was also a widely respected man, known for his integrity, his erudition and his humour, and as a staunch defender of social ethics and an equal society. He taught us not only how to be a good lawyer, but also how to be a good person. He was Nina's father, but he also treated me as his son. He took me under his wings, and made me into the lawyer I am today."
A towering figure
It is Piet's strong sense of justice, his knowledge and his work ethic which the partners carry on in their legal practice today. "One of the most important lessons I learnt from my former mentor is his absolute dedication to his clients," Frank continues. "He taught me the importance of knowing your client's case's dossier inside out, going through it with a fine comb, so you know every little detail, every little snag, issue or difficulty that can ultimately have any bearing on the case. You can only muster this kind of dedication if you have an absolute passion for the law and for the defence of your client – to the point of lying awake at night thinking through all the possible scenarios."
What it ultimately comes down to, is that a defence lawyer needs to forego his or her own ego and sensibilities, and do everything in their power to defend the client. "Of course, in our profession, serving justice does not mean defending the criminal act, but it does mean defending the person. It means defending not what the client has been accused of, but defending their right to a fair trial and preventing the public prosecutor from leading them straight to the slaughter. Throughout this, you must preserve your independence as a lawyer, in relation to your client as well as the public prosecutor, even if you're up against the power of public opinion and the mighty state."
Social skills
It is this tenacity that Frank has always admired in Piet Van Eeckhaut, but also in his confreres on the global stage, like John Cochran and Jacques Vergès. The former is famous for defending OJ Simpson, but also as an early advocate for victims of police brutality; the latter is known for his defence of the anti-colonial FLN activists during the war of independence in Algeria in the 1960s. "Both of these men combined their vast and in-depth knowledge of the law with smart strategies and a fearlessness to put their own reputations on the line to fight for their clients, against all odds. That requires courage, selflessness and a strong personality."
But a good lawyer also needs to have excellent social skills, according to Frank. "This is an often-underrated aspect among young, up and coming attorneys," he explains, "As a defence lawyer, to have extensive and in-depth knowledge of the law and the judiciary system is not enough by itself. You also need to know how to deal with your clients, people who come from all walks of life. You need to be able to engage with them, make sure they are trustworthy and ensure they will agree with your approach in handling their case. It's like designing a perfect costume. Even if it fits them, they need to want to wear it. Clients must be 100 per cent on board and follow the strategy that you have outlined for them."
Pay-off
Last but not least, a defence lawyer will need to be an outstanding orator to be able to plead successfully in a court of law. "Especially in a jury court such as the Court of Assizes, where a 12-strong jury will decide on the facts and give their verdict, you need talent and experience to convince the members of the jury of your account, and use the appropriate rhetorical techniques to convey a credible story. Luckily, all three of us at Piet Van Eeckhaut Lawyers actually enjoy that part of our profession. It's not just a chance for us to shine on the big stage, but, more importantly, it's the arena where we can finally make all the hard, preparatory work pay off: to serve justice, and to serve our clients."
Subscribe to Our Newsletter
Receive our monthly newsletter by email