Pictura Veluvensis: An insight into early 20th-century impressionism
Text: Michiel Stol | Photos: Noord-Veluws Museum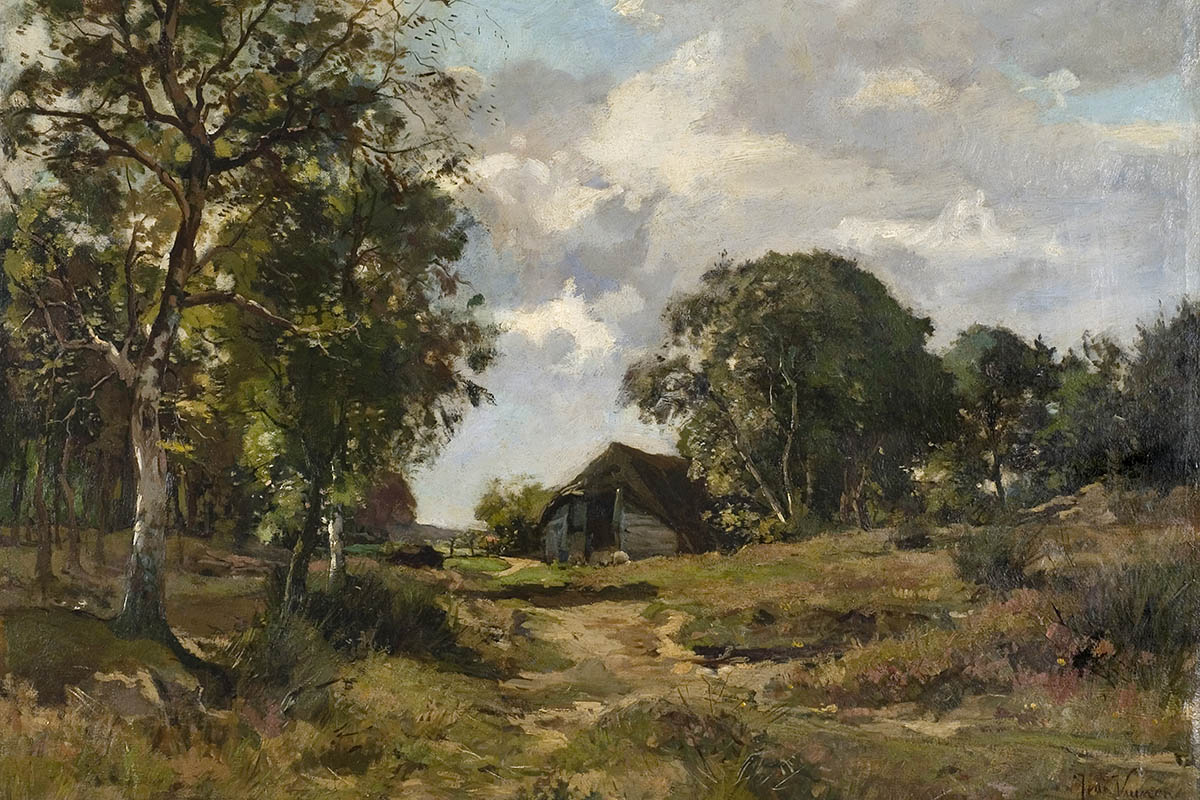 In1900, the cities of Renkum and Nunspeet at the edge of the Veluwe National Park, were flourishing artist colonies and, in 1902, the artists created their own society: Pictura Veluvensis. A decade later, the society held its first exhibition outside the colony. Over a century later, the Noord-Veluws Museum is now recreating this impressive display of art.
The exposition is based on the original catalogue of the 1913 display. Over 100 paintings, drawings and etchings, created by more than 50 artists such as Charles Dankmeijer, Hendrikus van Ingen and Xeno Münninghoff, are shown together again. It mainly shows landscapes, but there are also portraits and still-life paintings.
The display gives a great insight into the year 1913 – a special year in painting and the start of artists experimenting with impressionism. Some artists painted crockery, made sculptures from plaster or illustrated children's books. Also, a number of sketchbooks that show what painters became fascinated with during their wanderings on the Veluwe are part of the exhibition. Highlights of the exhibition include a painting by Anton Smeerdijk in pointillist style and a symbolist work by Louise Blommestein.
The Noord-Veluws Museum is organising the exhibition in cooperation with Museum Veluwezoom, to honour their respective fifth and 25th anniversaries. Both expositions are a tribute to the painters working on the Veluwe, expressing their vision of this majestic nature reserve.
Pictura Veluvensis can be visited until 15 March 2020 at the Noord-Veluws Museum, and until 26 January 2020 at Museum Veluwezoom.
Web: www.noord-veluws-museum.nl and www.museumveluwezoom.nl
Subscribe to Our Newsletter
Receive our monthly newsletter by email