Out & About January 2020
Text: Arne Adriaenssens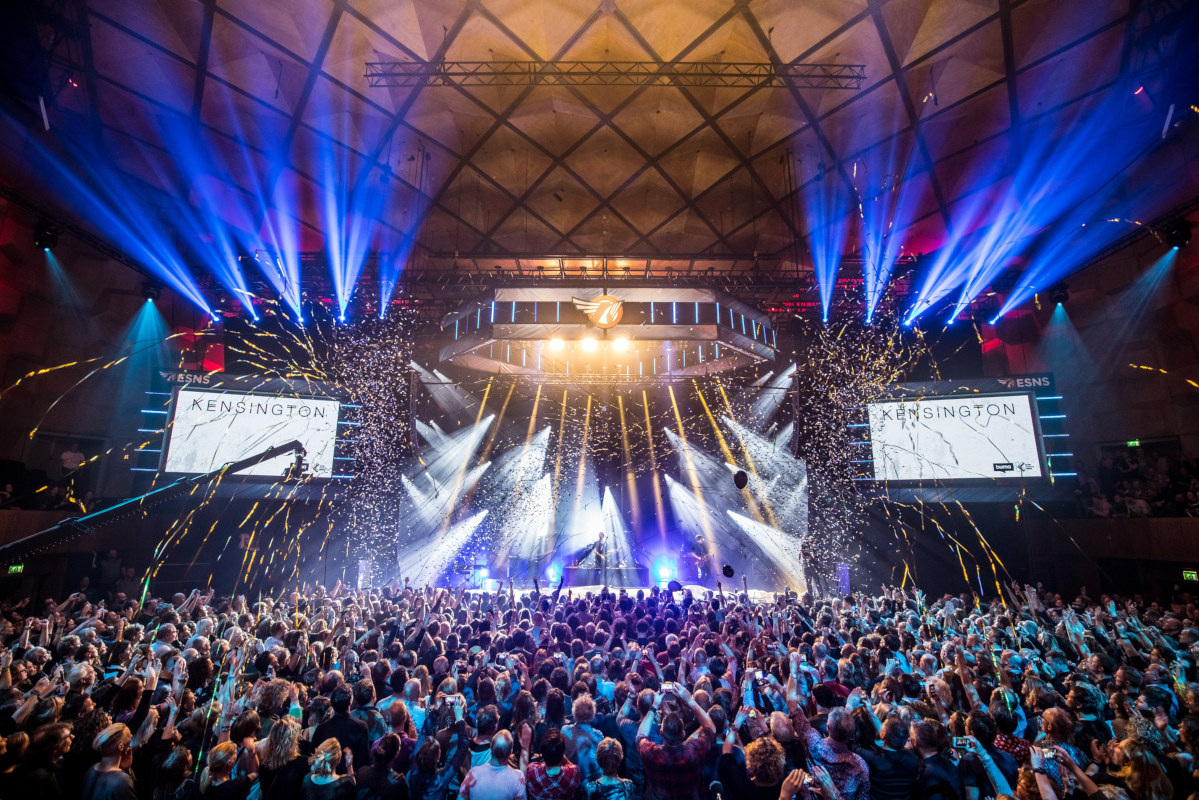 What better New Year's resolution is there than to enjoy more cultural events? Luckily, the coming months are packed with cinema and music. From film festivals and award shows to jazz extravaganzas… there will be no escaping world-class artists in the Benelux. Even living legend Nick Cave will roam the region to have a chat with his fans. Colour and joy can also be found in tulips, pastries and Chinese New Year decorations this month, making it almost feel like spring.
Brussels Jazz Festival
9-18 January, Brussels, Belgium
One week a year, an inspiring, jazzy soundtrack drowns out the hectic city noises of Brussels. In the cultural temple Flagey, Brussels Jazz Festival features international heroes as well as young, Belgian prodigies. This year, Charleroi's greatest singer and flautist, Melanie De Biasio, opens the festival with a fundraising concert for her foundation: House for Talent.
Eurosonic Noorderslag
15-18 January, Groningen, the Netherlands
Hidden in the high-north of the Benelux, Eurosonic Noorderslag is a hotbed of undiscovered musical talent. The festival features solely European artists and was a big steppingstone for artists like Dua Lipa. Away from the main stage, the festival also hosts multiple award shows and an industry conference.
National Tulip Day
18 January, Amsterdam, the Netherlands
National Tulip Day is the traditional start of the Netherlands' tulip season. During this day, Amsterdam's Dam Square becomes a beautiful garden with nothing but the Dutch national flowers. During the morning, you can marvel at the colourful carpet of flora. Then, during the afternoon, everyone can pick themselves a free tulip to add a touch of spring to the cold winter days.
Paradiso Choir Days
18-19 January, Amsterdam, the Netherlands
The pure sound of choral symphonies never goes out of style. During the Paradiso Choir Days, over 140 performances take place at the atmospheric stage of the Paradiso concert hall. Every 15 minutes, a new choir takes over, delighting the audience with its soothing chants.
International Film Festival Rotterdam
22 January – 2 February, Rotterdam, the Netherlands
Rotterdam's annual cinema celebration connects upcoming talent with established filmmakers and even performance artists. This unique get-together from on- and off-screen prodigies is an ideal occasion at which to immerse yourself in the cinema of today, as well as that of tomorrow.
Chinese New Year
25 January, Amsterdam, the Netherlands
25 days after we kick off ours, the Chinese are ready to start their new year, as well; the year of the rat. In Amsterdam, that means plenty of lights, colours and delicious food. You can celebrate it the traditional way, in the Buddhist temple, or enjoy the cheerful craze in the streets of the Chinese district while tasting some exotic treats.
Brafa Art Fair
26 January – 2 February, Brussels, Belgium
Brafa is Europe's finest fair for those hunting for antiques and art. In the picturesque setting of Tour & Taxis, art dealers present 10,000 to 15,000 ancient treasures and contemporary masterpieces to potential buyers. Even if you do not plan to invest yourself, a trip to Brafa is just as amazing as an afternoon in a world-class museum.
Conversations with Nick Cave
27-31 January, Eindhoven and Nijmegen, the Netherlands & Brussels, Belgium
How often can you get close and personal with a living legend? During Conversations with Nick Cave, the iconic frontman of Nick Cave and the Bad Seeds sits down on stage to answer the audience's questions (regardless of the subject), play songs and read poetry. In the Benelux, he passes in Muziekgebouw Eindhoven, Concertgebouw de Vereeniging (Nijmegen) and BOZAR (Brussels).
Monsoon Melody
1 February – 26 April, WIELS contemporary art centre, Brussels
There are plenty of inspiring exhibitions coming to WIELS including Monsoon Melody, by Vietnamese artist Thao Nguyen Phan. Centred around the complex history of her native Vietnam, this cross-medium collection includes three videos as well as watercolour paintings, using historical and fictional narratives to explore her country's social and political context
Pateekes Week
1-9 February, Antwerp, Belgium
No pastry compares to a Belgian one. For centuries, the country's bakers have perfected their baking skills and now, they want to show the world what they're worth. During the Pateekes Week (local slang for 'pastry week'), you can try the finest creations of the city's best bakers. Armed with the event's economical coupon card, you get treated with the greatest sweet indulgences the city has on offer.
Music Industry Awards
6 February, Brussels, Belgium
The Flemish Grammys, that is what the Music Industry Awards (or, MIA's) are comparable to. The vibrant award show annually attracts the greatest musical talents of the region for concerts, surprise acts and – of course – to take those desired statues home. The show is set in Paleis 12/Palais 12, one of Belgium's largest arenas, so there is most definitely a spot left for you, as well.
Love. Hate. Debate. Start a Conversation
Until 15 March 2020, ING Art Center, Brussels
The Love. Hate. Debate. Start a Conversation with the ING Collection expo invites the public to reflect on the special relationship we can have with a work of art — one which goes far beyond aesthetics.
ING Night Marathon Luxembourg
23 May, Luxembourg
The ING Night Marathon has been a staple of spring Luxembourg nights for the past 15 years, during which its popularity has only grown; it now welcomes 17,000 people and sells out a number of months in advance.
Subscribe to Our Newsletter
Receive our monthly newsletter by email