Nuit des Choeurs – An enchanting night amongst ancient ruins
Text: Chérine Koubat | Photos © Nuit des Choeurs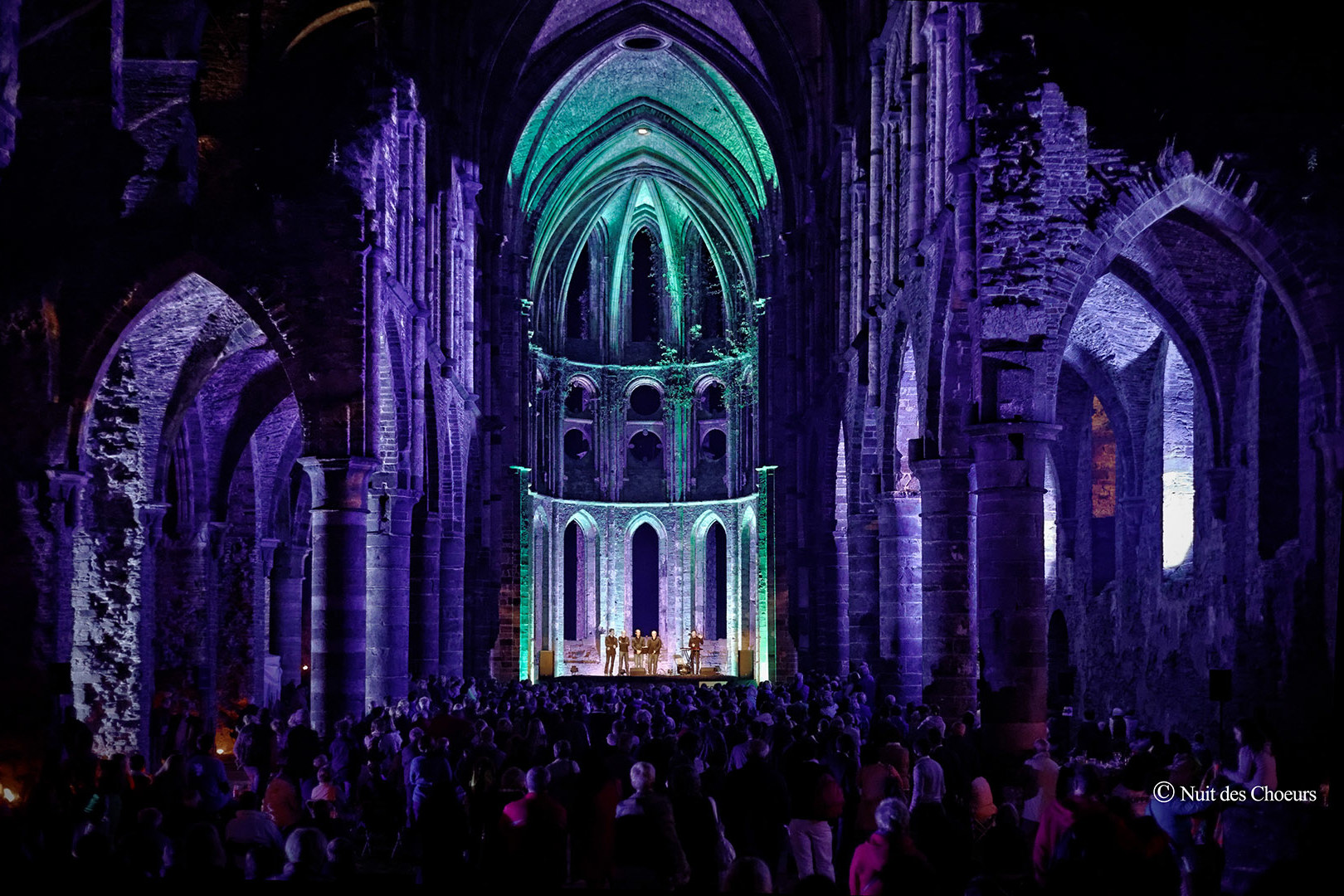 F or its 20th anniversary, La Nuit des Chœurs is aiming for more: more drama, more intricate light works and even more spectacular fireworks. This one of a kind concert-promenade is a true multi-sensory experience, where choral music, artful lighting and a magical setting combine to create a mysterious, almost mystical atmosphere.
For two evenings, on 30 and 31 August, visitors are handed a map and a small flashlight each and invited to amble about the ruins of a 12th-century Cistercian abbey for an immersive musical evening. Throughout the night, they have access to fine foods, craft beers and a Champagne bar, but most importantly, they get to discover word-class vocal ensembles.
"Don't expect pure religious hymns," says Benoît Meurens, one half of the duo behind the event. "Our event showcases the best of choirs, covering pop, Celtic, lyrical, sacred, and even martial music." The diverse repertoire appeals to a loyal and ever-growing audience, hailing from Belgium, but also France, Germany and further afield.
The 20-minute concerts are perfectly synchronised, allowing waves of spectators to leisurely drift from one stage to the next. During each performance, the merry buzz is replaced by a solemn, enraptured silence – no meagre feat for a crowd of 15,000. The evening culminates in a collective performance on the main stage and majestic fireworks.
Set on the last weekend of August, La Nuit des Chœurs is a last hurrah before the end of summer and the start of the school year. It takes places at the Villers Abbey in Villers-la-Ville, Belgium.
Subscribe to Our Newsletter
Receive our monthly newsletter by email