Notre-Dame à la Rose Hospital: Art, life and medicine over the centuries at Lessines
Text: Eddi Fiegel | Photos: Notre-Dame à la Rose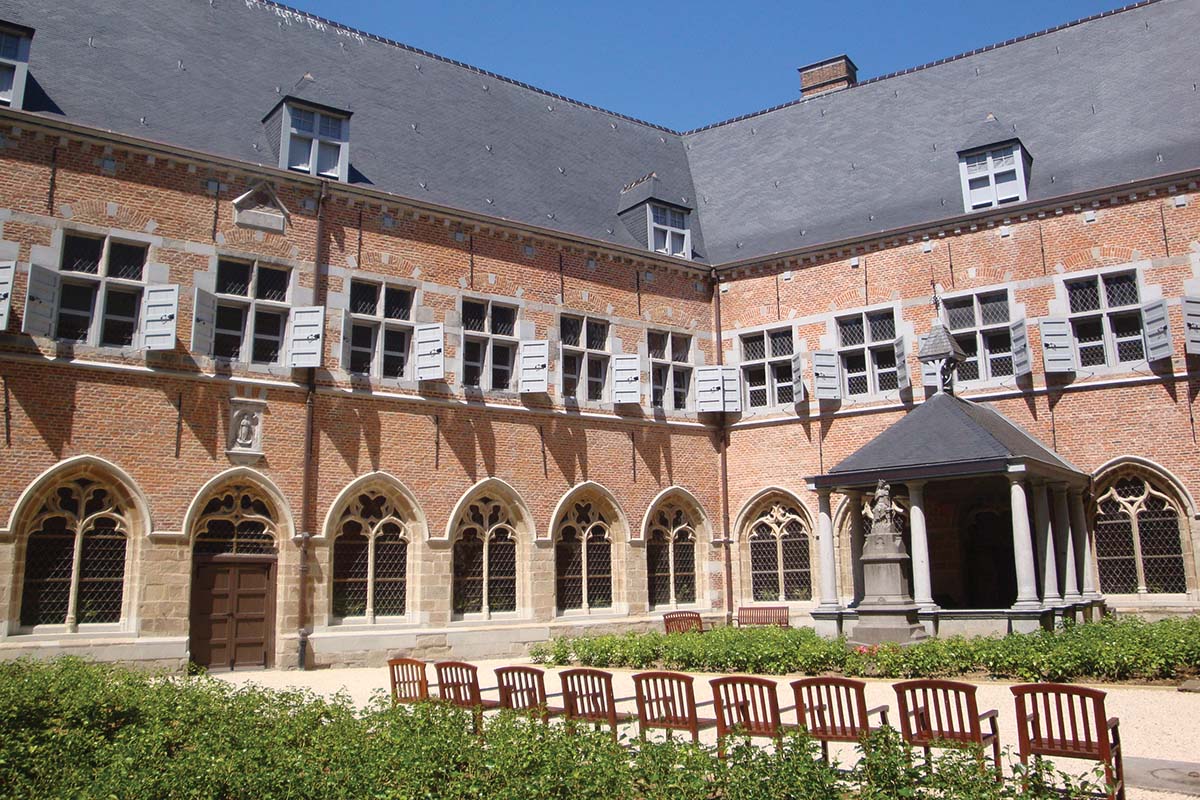 T he small town of Lessines, just an hour's drive south-west of Brussels may not be well known internationally, but to many of those in-the-know, it is renowned as home to one of Belgium's most impressive heritage sites.
The Notre-Dame à la Rose Hospital dates back to 1242 and is one of the oldest hospitals in Europe. It is also one of the last surviving examples of a medieval hospital which for centuries operated as an entirely self-sufficient estate with its own farm and kitchen garden, cold storage facility and cemetery.
For some 750 years, the building was home to a charitably–run, convent hospital servicing the local community and the buildings we see today date from between the 16th and 18th centuries. Arranged around a central cloistered quadrangle and an internal garden, the buildings' architecture includes examples of not only Gothic and Renaissance but also Baroque.
As well as its architecture, Notre-Dame à la Rose is also home to an extraordinary permanent collection of art and medical artefacts spanning several centuries.
"It's very rare," begins Raphael Debruyn, curator at Notre-Dame à la Rose Hospital, "to find a place where you can trace the evolution of our approach to life – both physical and spiritual, with original artefacts and objects still in their original surroundings.
"It's also very special to be able to understand the life of the nuns and medical practitioners who lived at the convent hospital and gain an insight into the spiritual and physical suffering of their communities over the years.
"Our collections can be seen as a history of western beliefs through the ages, but for me, what is really unique about the Hospital is that it brings together science, religion, humanism, suffering, charity, spirituality and, above all, hope."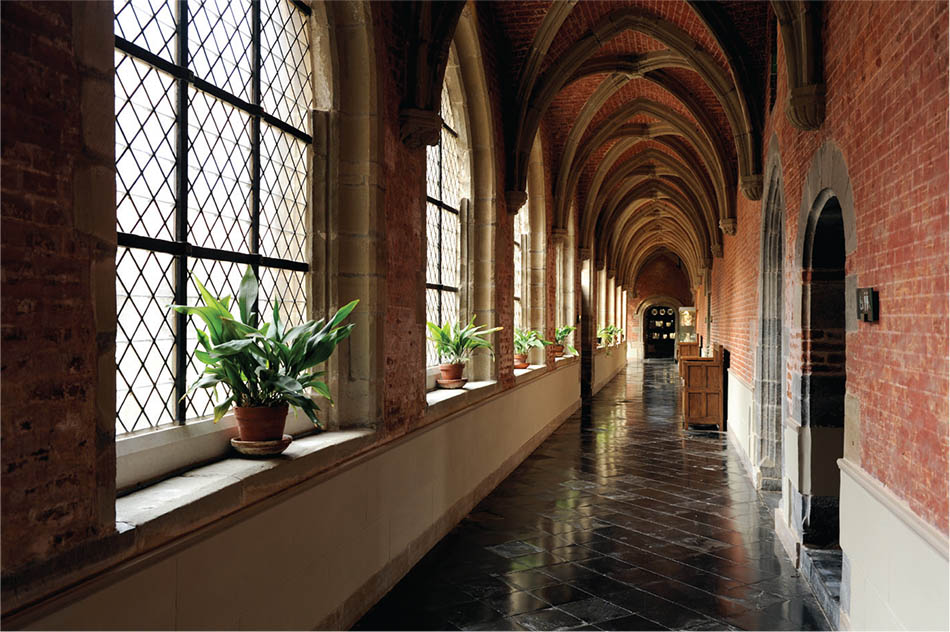 Art collection
The Hospital's impressive art collection contains several thousand works ranging from religious paintings on both wood and canvas from the 15th to 20th centuries, as well as statues from the 14th and 15th centuries, to Gothic and Renaissance furniture and Regency and Baroque woodwork.
The collection also contains more than 40 pieces of hand-crafted silverware, both secular and religious, as well as remarkable artefacts from everyday life from crystalware, porcelain, brass and pewter to lace and textiles.
Medical collection
Notre-Dame à la Rose also has three rooms dedicated to its remarkable collection of medical and pharmaceutical objects including a rare collection of surgical instruments. These provide an exceptional insight into the treatments and care offered to patients over the centuries, as well as the evolution of surgical and operative techniques.
The hospital's pharmacy continued in operation up until the 1940s and the collection also contains storage pots, flasks and pestles and mortars from the 18th and 19th centuries, as well as the original 19th-century pharmacy furniture. The Hospital also holds regular temporary exhibitions.
The Cloisters
With its amazingly unified closed arcades built in white sandstone and plastered brickwork around a central garden, you would never guess that its construction spanned the course of 400 years, from the 13th to the 17th centuries.
"The serenity emanating from the cloister and its garden," continues Debruyn, "reminds us that this was a place for prayer, meditation and communication for the religious community. It was a secluded space reserved for the sisters. The cloister evokes isolation and detachment, but thanks to its garden, it is also in contact with the sky."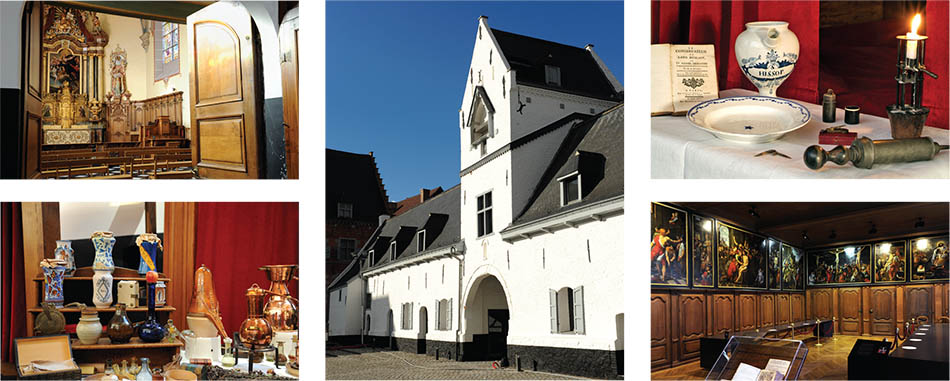 Gardens
The medicinal plant garden still adheres to the medieval concept of the 'herbularius' or herb garden with a varied crop of plants and herbs commonly used to treat disease and infection from the eighth century onwards, including rosemary, dill, fennel, mint, parsley, rose, catnip and lovage.
The garden area also includes an original cold-storage building or 'icehouse'. In the days pre-electrical refrigeration, ice obtained from the river during winter could be stored for use in poultices and cold compresses, whilst meats could be kept at cool temperatures during the summer. The icehouse was still in use during World War I.
Concerts and Museum shop
A series of classical concerts are also held during the summer months featuring musicians whose work chimes with the contemplative nature of the building and grounds. The Museum shop, meanwhile, has a quality selection of gifts and souvenirs.
Subscribe to Our Newsletter
Receive our monthly newsletter by email