Nieuwkoop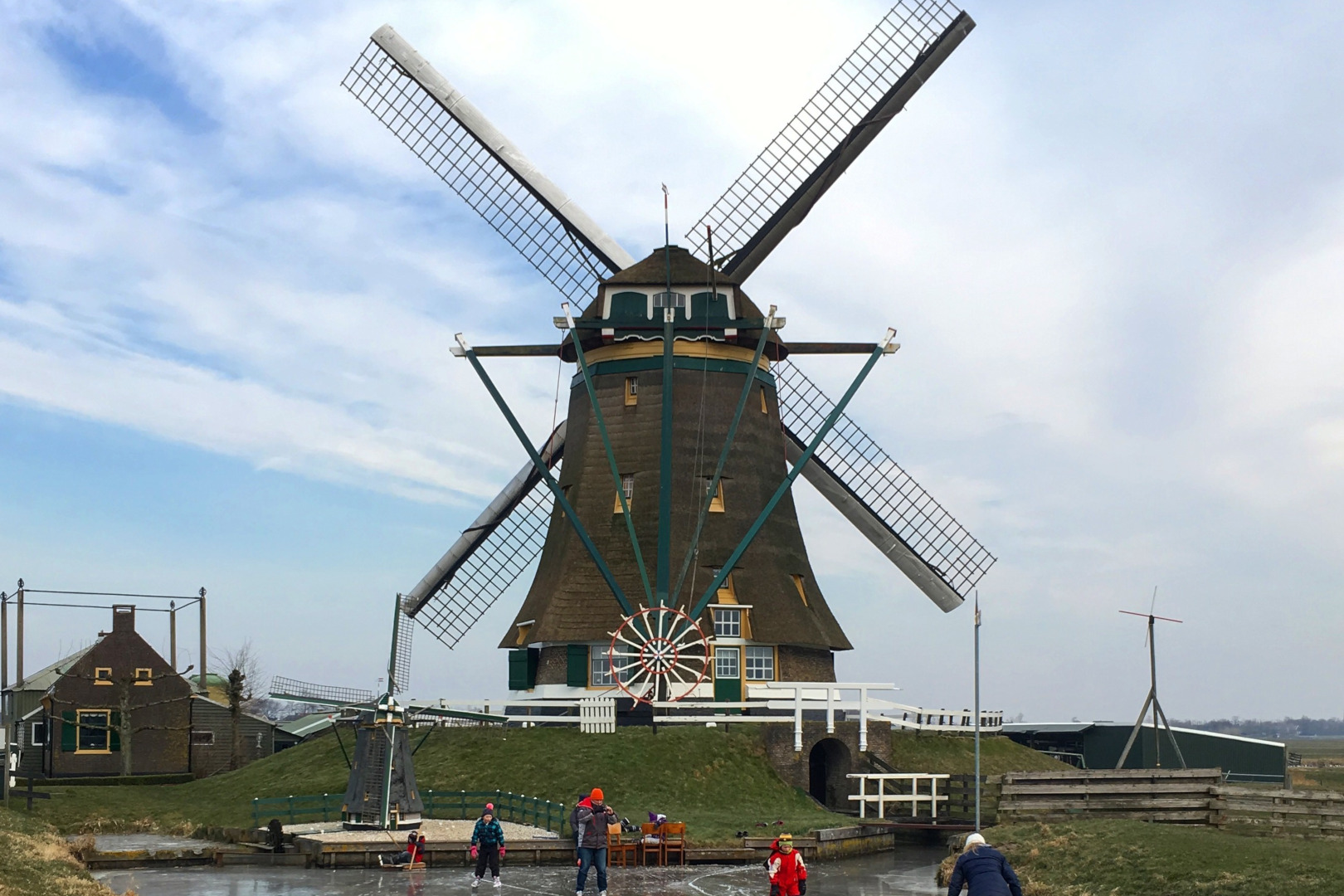 Get the full Dutch experience
TEXT: EVA MENGER
Tourists in the Netherlands often try to get a flavour of the country by visiting the Keukenhof flower park or tourist attractions de Zaanse Schans and Kinderdijk. The problem? Queues and queues of people! Nieuwkoop, on the other hand, is an undiscovered gem where visitors can peacefully enjoy the full Dutch experience.
Located right in between major cities Amsterdam, Rotterdam and Utrecht, this little Dutch town offers the perfect base for people wanting to make the most of their trip to the Netherlands. Need to do business in the capital? Not a problem. The Amsterdam business district is only a half hour drive away. It is also very easy to reach from Schiphol, making it a suitable spot for a quick visit.
Biking, Hiking and Sailing at the Kwakelbrug. Photo: VVV Nieuwkoop
An undiscovered pearl
"Nieuwkoop really is an undiscovered pearl," Joke Pelser, marketing manager at Nieuwkoop Marketing, tells us. "The municipality is surrounded by green meadows and a very unique nature reserve called de Nieuwkoopse Plassen. It's also the only place in the country where mill-courses are still being used for draining the surrounding polder – there's a couple of them open for visitors just outside the village, where tours are given by the millers themselves. The typical image of windmills, tulips, cows, cheese, clogs and green meadows; that's how we still live around here."
No less than 26 per cent of the Netherlands – pretty much the whole western part of the country – is located below sea level, and it is this experience of living in such circumstances that is really tangible in Nieuwkoop. With mills, locks and dykes still actively doing their job, it is the best example of authentic Dutch country living out there. The Oudheidkundig- en Poldermuseum, a museum exploring various elements of the village's history, is an excellent place to learn all about that.
"Nieuwkoop has always been a town of crafts," says Pelser. For centuries, it was where reed cutters spent day after day taking care of reed fields. Something you can still witness by taking a boat trip on the local lakes, where a guide will take you past reed fields showing the various stages of reed cutting (you will even be able to try it yourself). The village also knows a long history of forging, which is explained in a small but incredibly charming museum (Smederijmuseum Nieuwkoop). Located under two ancient chestnut trees, you will find an authentic cottage followed by an original workshop where the rich history of this beautiful craft comes alive immediately.
Tulip fields in Nieuwkoop. Photo: Fam Flowerfarm
Nature
The location is a true gift as well, offering natural facilities left, right and centre. "The most amazing thing is that you can really experience these nature reserves," Pelser states. "The Nieuwkoopse Plassen (a group of man-made shallow lakes), are fantastic for cycling, hiking and paddling, with plenty of beautiful routes available for days of entertainment. A recent trend has been stand up paddling (supping), which is a really fun and active way to explore the area with a group of friends. Ideal for office parties too!" Other active ways of exploring the waters are sailing and canoeing (both available for rent) and – perhaps our favourite – a unique GPS escape tour.
Wildlife
The environment is also full of wildlife, perfect for nature photographers or bird spotters. The lakes attract otters (which only happens around very clean water), and are home to the wonderful purple heron. You may even be able to spot some deer and foxes here, if you are lucky. What is more, the area is known as one of the country's best spots for natural ice-skating. "On those rare occasions that the ice is thick enough, people from all over the country come down with their skates. Those are busy times for the village and it's always incredibly cosy," says Pelser. Another reason Dutch people love to visit Nieuwkoop is Liemeer, a scenic nine and 18-hole golf course which opened in 2007.
Pelser: "My biggest local secret? That'll be De Meije, without a doubt. This little river is only accessible by foot, bike, or small boats and has ancient little bridges that need to be operated manually: a must-visit for anyone who loves natural beauty, peace and quiet. Both de Nieuwkoopse Plassen and De Meije are also very popular amongst photographers and artists, partly because of the area's magnificent light. Many of their works can be viewed in local galleries as well as national museums."
Looking for an overnight stay in this authentic Dutch village? There is a host of small hotels as well as intimate Bed & Breakfasts around. From beautiful buildings by the water to remote cottages, you are guaranteed to find an idyllic place to stay that will help you seamlessly integrate into the small village lifestyle.
Otters in the Nieuwkoopse Plassen. Photo: Luc Hoogenstein
Gourmet delights
Foodies will not be disappointed here either. Nieuwkoop is full of lovely restaurants and cafés, many of them overlooking the water. The many romantic waterside terraces are perfect for those first days of spring or long, warm summer nights. Another great place for eating is the village's historical heart, located around a square called Reghthuysplein. Here, you will find various cafés, restaurants, little shops and a small harbour – again with striking views over the lakes.
Winter, spring, summer or autumn: the quintessentially Dutch Nieuwkoop offers an authentic experience whatever the weather. Practice your ice-skating moves on the (if you are lucky) frozen lakes, join the locals for supping on a sunny afternoon, explore the peaceful environment on your bike or learn about the village's fascinating history in one of its many museums. No matter what your interests are, this is a part of the Netherlands that you do not want to miss.
Instagram: visitnieuwkoop
Subscribe to Our Newsletter
Receive our monthly newsletter by email