NICKY ROMERO: Building a music empire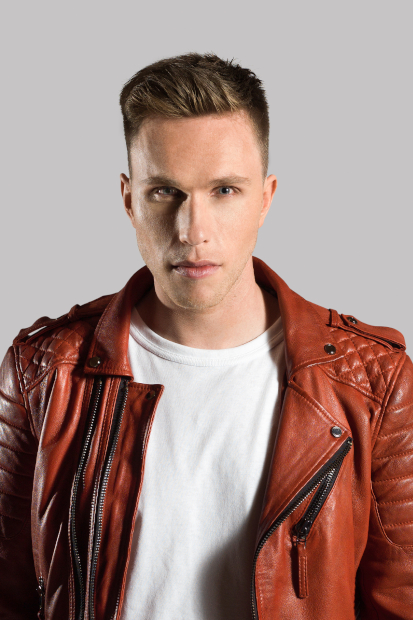 From humble beginnings, Nicky Romero has built himself a music empire. The famous DJ and producer rose to fame with the big hit Toulouse in 2011, the music video for which has been viewed over 390 million times on YouTube. Now, he runs his own record label and radio show, and in addition to releasing his own records, he also provides opportunities for other musicians to succeed. In our chat, Nicky reflects on some important lessons learned during the journey.
Nicky Romero, real name Nick Rotteveel, is a Dutch DJ, record producer, musician and remixer. In 2011, he released his song Toulouse, which became a big hit and earned over 390 million views on YouTube. He was later named an EDM (Electronic Dance Music) artist to look out for by MTV and over the years, this talented musician has worked with other world-famous DJs such as David Guetta, Calvin Harris and Avicii, to name a few.
In 2012, Nicky established his own record label called Protocol Recordings, in order to help other up-and-coming DJs and producers, and has recently launched his own clothing brand called PRTCL (short for Protocol). With millions of fans and fantastic collaborators all over the world, he has built a music empire.
From humble beginnings
Having had a number of massive hits, played at gigs all over the world, and with his own record label, Nicky has no doubt been incredibly successful so far. But despite his many accomplishments, he is also humble. "What I am most proud of is the fact that I started from nothing, literally in my own bedroom in my parents' house, and built up a small empire," he says, and elaborates further on the key to his success: "A few elements need to work together. In order to grow, you need dedication and eagerness to learn and try every day."
The successful artist also reflects on the benefits of starting out in a country such as the Netherlands. "Here, we get a fair chance of choosing what we want to do and work towards our goals. We are extremely lucky to have our basic needs satisfied, access to technology, and loving people around. It might sound cheesy, but for me it's the base for everything." Nicky also highlights Dutch DJs Armin van Buuren and Tiësto, for instance, who are great role models in the industry.
Out of all his achievements, Nicky is particularly proud of producing the song I Could Be the One together with Avicii, which was released in 2013. "Still to this day, this is a special collaboration for several reasons." It became a massive hit across Europe and in particular in the UK. "The record achieved number one in the hit charts, and more importantly, I got to do this record with one of the best producers we have ever had on the EDM scene. He passed away too soon, and this song has a special place in my heart."
Achieving a healthy lifestyle
As his nearly three million followers on Instagram can see, Nicky has an incredibly busy lifestyle. Flying across the world to play at events, writing new songs, running his record label, doing the weekly radio show. But how does he maintain a healthy lifestyle? "There really is one simple answer to this question; the people you love and the people that love you," he says, and reflects on how lucky he has been: "In my life, this would be my parents and my girlfriend. They are the ones that tell me the truth as it is. With all the pressure due to travel, to deliver the next record, to take the next photo and so on, it's amazing to have people with you that care about you for all the right reasons." Nicky also admits to working out and playing the occasional game of FIFA, to escape the circle of craziness for a while.
Moving from a talented newcomer into an established artist with millions of fans around the world are two different things. Contemplating on what has been the biggest change in lifestyle in order to handle the situation, Nicky says: "The biggest challenge that I've had to deal with is my sensitivity. Throughout my career, I've found out that I'm quite a sensitive person. Every success has its reverse side, and I had to learn how to deal with the fear of losing what I had achieved." For instance, if a record did well, he felt the need to make another record as good, so as not to 'lose the grip'. This at times caused severe anxiety, which took some of the joy out of the experience.
"The biggest lesson I've learned is not how to make the next big record or how to play the next great set. Instead, it is how to enjoy and embrace the feelings I'm experiencing. In other words, I had to learn that it's allowed to feel good at any time, unconditionally, and a great set or song might actually flow even better from that – and if not, that's fine too, because the next one might." This changed Nicky's life around and lowered his stress and anxiety levels, ultimately making everything a bit easier. "A great record starts with a clear and rested mind, rather than a stressed and anxious one. Life lesson learned!"
Ongoing and future projects
Now employing around 20 people, Protocol Recordings has a complete studio with a recording room, a radio room, multiple writer studios, a mix/master room and even its own bar. According to the founder, it grew naturally. "I really want to thank my partner in crime since day one, Jorik van de Pol (A&R/Creative), who helped me find the right people." Jorik and Nicky were neighbours, became friends at the age of 12, and are still working together. "In the early days, Jorik was doing YouTube videos on his Saturdays off work, and we have grown together since then."
The sense of camaraderie and loyalty is expressed throughout all releases, signings, events and indeed, the brand itself. Nicky is particularly grateful for the new team on the management side, which opens up a lot of doors and breaks old thought patterns. "This has created new opportunities, such as performing live on American TV shows, working with major radio artists and developing a 'radio' sound next to my club records. Shout out to Jack Minihan and Evan Winiker for bringing in these new elements."
So what does the musician and producer have in the pipeline? "I'm working on a lot of new songs with friends; Steve Aoki, W&W, Afrojack, David Guetta, Sunnery James & Ryan Marciano. And, of course, my own new clothing brand PRTCL which I'm proud to launch." It certainly seems that the empire will continue to grow and we are excited to hear what comes next!
Facebook: djnickyromero
Instagram: @nickyromero
Online shop: shop.nickyromero.com
Subscribe to Our Newsletter
Receive our monthly newsletter by email