NEMO Science Museum: HUMANIA: Science, technology and humanity
Text: Michiel Stol | Photos: Digidaan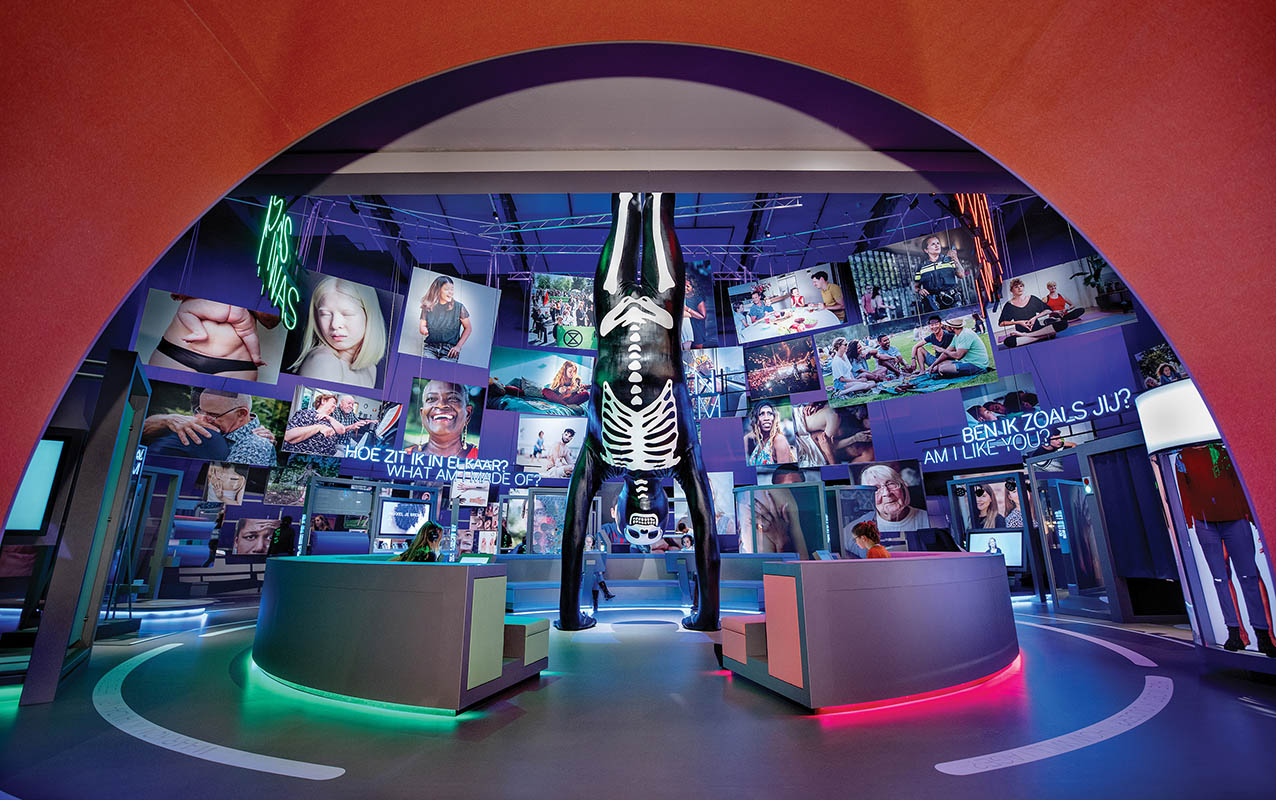 To celebrate a five-year operation to modernise, NEMO Science Museum in Amsterdam opened the last instalment of this project with a permanent exhibition about the human race. In Humania, by participating in physical challenges and brain teasers, you discover how your body and brain work. It combines the curiosity and wonderment in all of us: who was I, who am I and who will I be?
"Humania is an interactive exhibition that looks at both the biological and scientific nature of humankind, but also to the social part of it; nature versus nurture. With Humania we want to focus on all these aspects," says Anne-Marie Gielis of NEMO. "How will I look in the future? What effects do cigarettes, sun and nutrition have on ageing? Well, take a picture and find out how you will look!" You can also discover what your name really says about you and check if there is Neanderthal DNA in your genes.
For over 20 years, NEMO Science Museum has been the place where science comes alive. With over 655,000 visitors per year, it is the fifth most popular museum in the Netherlands. Throughout the museum, young and old learn about technology and science through educational games and experiments. At The Machine, for instance, you become a planning expert by sending 'data packages' around the globe, and at the museum's Laboratory, you put on a lab coat and safety goggles and perform your own chemistry experiments.
Humania is also full of experiments, for one to test their willpower. "Willpower can get you further than you think, but it might not get you everywhere. One of the challenges is to hold the cooling elements in your hands for as long as you can." One of the all-time favourites, Teen Facts, has also returned, where you can learn what type of French kissing you like best. " Humania focuses on everybody from age 12 and up. That is why it also deals with more sensitive subjects, such as death, sex and gender," Gielis continues.
A Handstand
The eye-catcher of Humania is A Handstand : an eight-metre-high sculpture of an upside-down person in a skeleton suit, made by artist Florentijn Hofman – whose son stood as model for the sculpture – surrounded by pictures of people. "Everyone is unique, but there are also a lot of similarities between us. And everybody changes, physically and psychologically. With Humania , you can find out how. If there is one thing clear in NEMO, it is that science and technology are the best tools to discover ourselves," smiles Gielis.
Subscribe to Our Newsletter
Receive our monthly newsletter by email