MWAD: Your digitalisation partner
Text: Arne Adriaenssens | Photos: Ellen Claes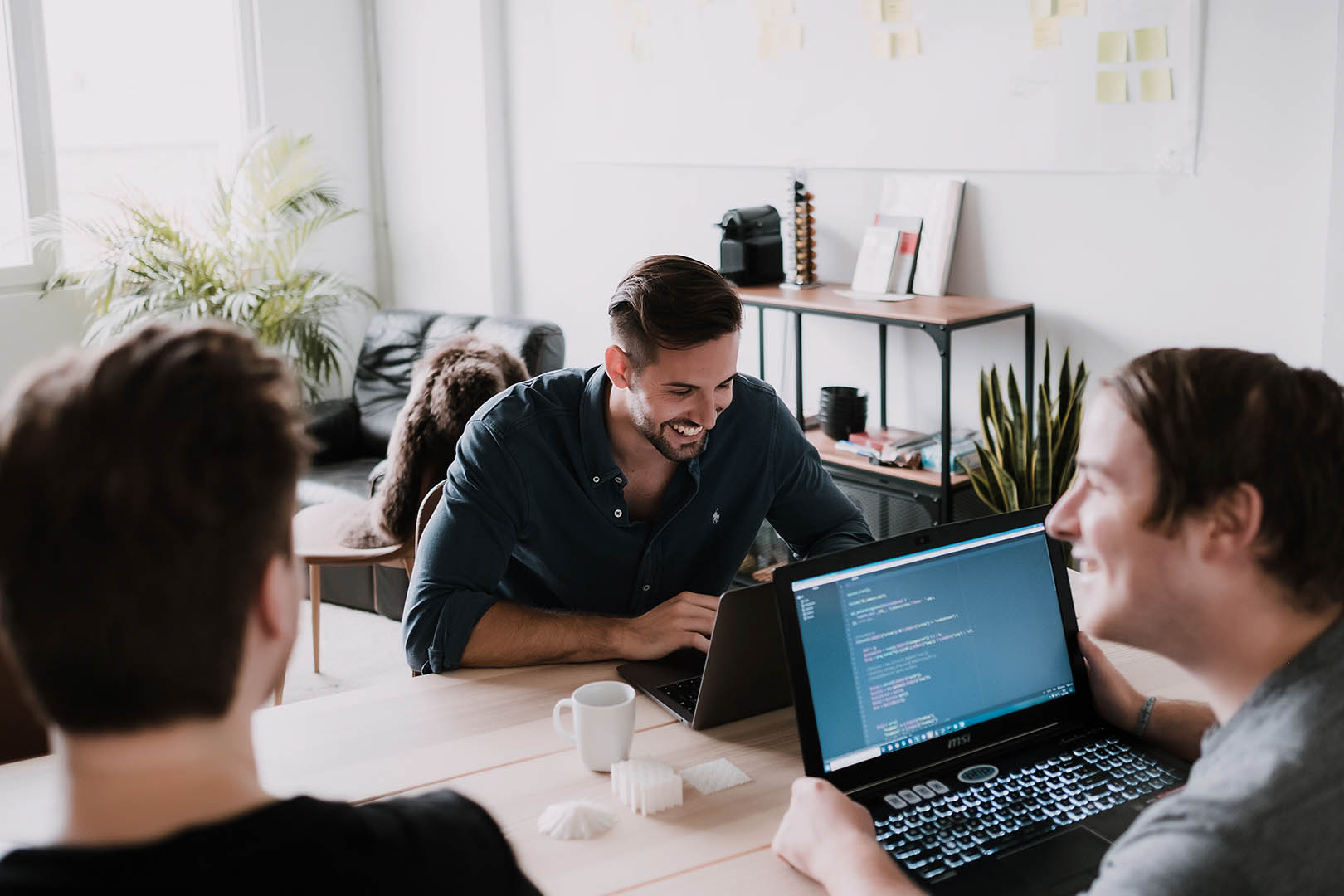 In 2019, an online presence is vital to keep your business relevant. Luckily, digital agency MWAD.be knows exactly how to enrich your analogue business with a digital extension. Whether you need a website, a webshop, an exciting app or the digitalisation of one of your company's processes, they can create it for you from scratch.
"We make products that fit our clients like a glove," says Laurenz Mets, owner of MWAD.be. "Therefore, we keep a safe distance from standard templates. If we were to base our designs on them, we would not only limit ourselves in our possibilities, we would also end up with a website that looks very similar to a hundred others. We want to provide one-of-a-kind websites that do exactly what our clients need them to do. To achieve that, we have to code them from the ground up."
Yet, that doesn't mean that MWAD.be only works for big players with big budgets. Quite the opposite, actually. "We enjoy helping small and medium companies to explore the advantages of the internet. In some sectors, like the construction industry, digitalisation is still premature. We take them online in a very personal and accessible way. First, we have a chat with them over a cup of coffee to explore their expectations. Some clients have plenty of ideas already, others don't. But we always end up with the perfect product for them."
And that goes beyond websites. When beneficial, MWAD.be builds you personalised applications as well. "Often, our apps help our clients to digitalise their daily processes. A custom-made planning tool, an app for invoicing… Implementing small systems like these in your company can be very beneficial and isn't that expensive." Soon, MWAD.be will introduce its proper plug-and-play planning app, Schedl. This user-friendly planning app will allow companies to start digitalising with a low threshold, both financially and technically.
As a cherry on top, MWAD.be also provides digital marketing services. This way, you can skyrocket your business from day one. "For this, our in-house experts collaborate with a handful of trusted partner companies. Yondr takes care of all to do with video and the young lions of Project Apollo provide all sorts of other content to share on your digital channels. At MWAD.be, we love collaborating with others. It allows us to explore new fields, be inspired by each other and improve with every day passing."
Subscribe to Our Newsletter
Receive our monthly newsletter by email