Museum Paul Tetar van Elven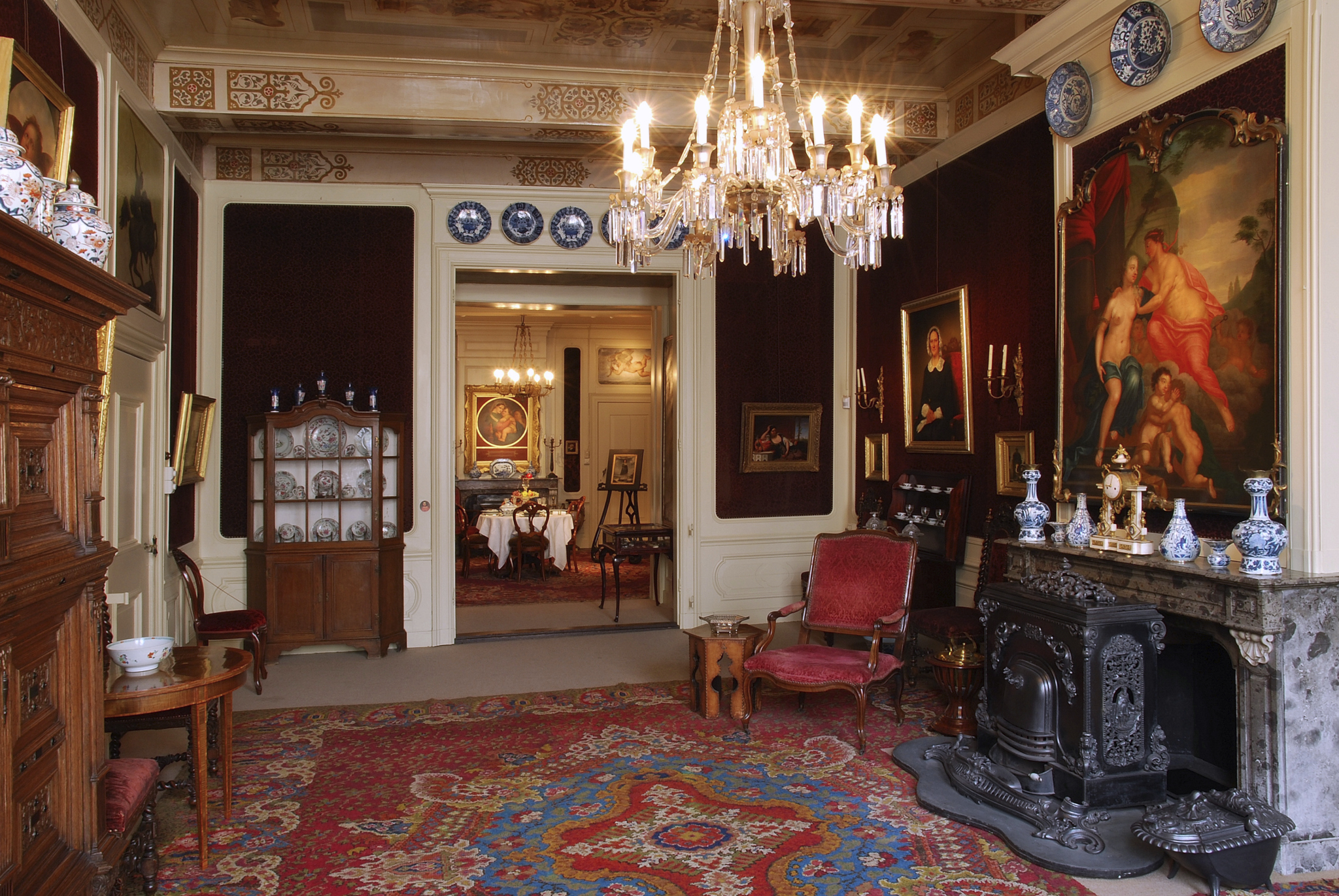 A museum for the city
TEXT: MICHIEL STOL | PHOTO © MUSEUM PAUL TETAR VAN ELVEN
Delft does not have many museums and Paul Tetar van Elven thought this was a shame. A painter himself, he wanted Delft to enjoy art. So, after his death, he left his house and collection to the city with the sole intention of making a museum out of it.

Painter, teacher, drawer and a true art lover who wanted to share his love for it: this is the reason Paul Tetar van Elven (1823- 1896) made sure his house became a museum. "Not just to show off his wealth and his own paintings, but to give the inhabitants of Delft a place where they could appreciate art," tells Alexandra Oostdijk, director of the museum. "In the museum you can experience how a 19th-century artist lived and worked."
Artist and teacher
Born into an artistic family, Paul Tetar became an academic painter who also copied the works of Rembrandt, Raphaël and many other Old Masters. Oostdijk: "Back then there were a lot of painters that worked that way. He made a really good copy of The Night Watch, which is in the museum, together with lots of other copies." Tetar travelled with his wife Louise to Paris and Dresden to seek inspiration. "He was one of the last of his kind; the trade died with him." Besides copies, he painted portraits and history pieces and he was a very gifted drawer. He taught at the Polytechnic School of Delft, now the Technical University Delft. "He made his students copy art works and antique statues. He was a traditional, but much-liked teacher."
The house
The museum is situated in his old canal house. Apart from his own work, you can admire Tetar's collection of antiques and curiosa. "For instance, he owned a lot of Chinese and Japanese porcelain and of course Delft Blue. We think he spent a lot of time at auction houses."
When he bought the house, he completely changed the interior. "And he asked Abraham Gips, his successor as teacher, to paint the ceiling in the drawing room with the names of famous painters like Rembrandt and Michelangelo," explains Oostdijk. Most of the rooms remain as they were.
"Paul Tetar van Elven truly loved art and wanted to share that. He felt that his collection was good for the people of Delft, that it would elevate them. That is why he left it to the city and we can still admire it today."
Subscribe to Our Newsletter
Receive our monthly newsletter by email