Museum-hopping in Luxembourg City
TEXT: PAOLA WESTBEEK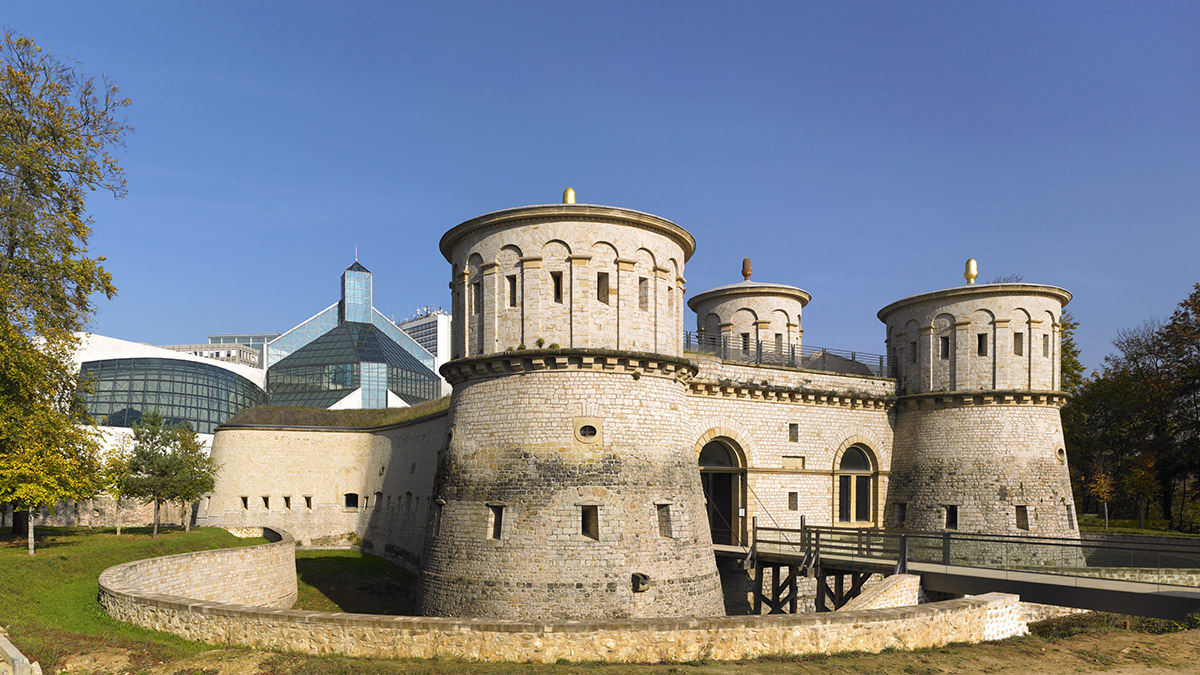 Luxembourg City may be small, but for those interested in art, history, science and technology, it is one of Europe's most attractive cultural hubs. In fact, there are seven must-visit museums situated within a one-mile route aptly dubbed the MuseumSmile – because of its shape, but also because of the way discovering its highlights will make you feel!
Situated in the heart of the city centre, the MuseumSmile route includes Villa Vauban – Luxembourg City Art Museum, Casino Luxembourg – Forum d'art contemporain, the Lëtzebuerg City Museum, the National Museum of History and Art, the National Museum of Natural History, Musée Dräi Eechelen and Mudam Luxembourg.
While taking in all of these museums would require at least a weekend, if you're short on time, here are three you won't want to miss. In this Luxembourg special, we've also highlighted the Luxembourg Science Center and some of the region's best places to eat and sleep. Chances are you might just want to stick around just a little longer!
Villa Vauban – Luxembourg City Art Museum
Dating back to 1873, this handsome urban mansion is home to a collection of European art from the 17th to the 19th century and Luxembourgish art of the 20th and 21st centuries. You'll find masterpieces by the likes of Dutch Golden Age painters Gerrit Dou and Jan Steen, as well as by French history and landscape artists Eugène Delacroix, Jean-Louis-Ernest Meissonier and Jules Dupré.
The museum is part of a beautiful historic park which is the work of the renowned French architect Édouard André.
Musée Dräi Eechelen
Housed in Fort Thüngen (1732-33), Musée Dräi Eechelen showcases the history of Luxembourg's historic fort from 1433, when the city was captured by Burgundians, to the construction of Pont Adolphe in 1903. The permanent exhibition includes documents and approximately 600 objects, such as weapons, uniforms and military artifacts. There is a special room with historical photographs of Thüngen before and during dismantling. Though the fort was modernised during the second half of the 19th century, it still has its impressive underground tunnels and mines.
Casino Luxembourg – Forum d'art contemporain
Casino Luxembourg – Forum d'art contemporain, or the Luxembourg Contemporary Art Center, is one of the city's most modern museums and Luxembourg's leading contemporary art centre. Founded in 1996, the museum showcases art from a younger generation of national and international artists. On the first floor, you'll find temporary and thematic exhibitions. With a library (the InfoLab), a bookstore and a space for hosting educational activities on the ground floor, Casino Luxembourg not only supports emerging artists, but also serves as an inspirational meeting place.
Subscribe to Our Newsletter
Receive our monthly newsletter by email