The Museum of Fine Arts Ghent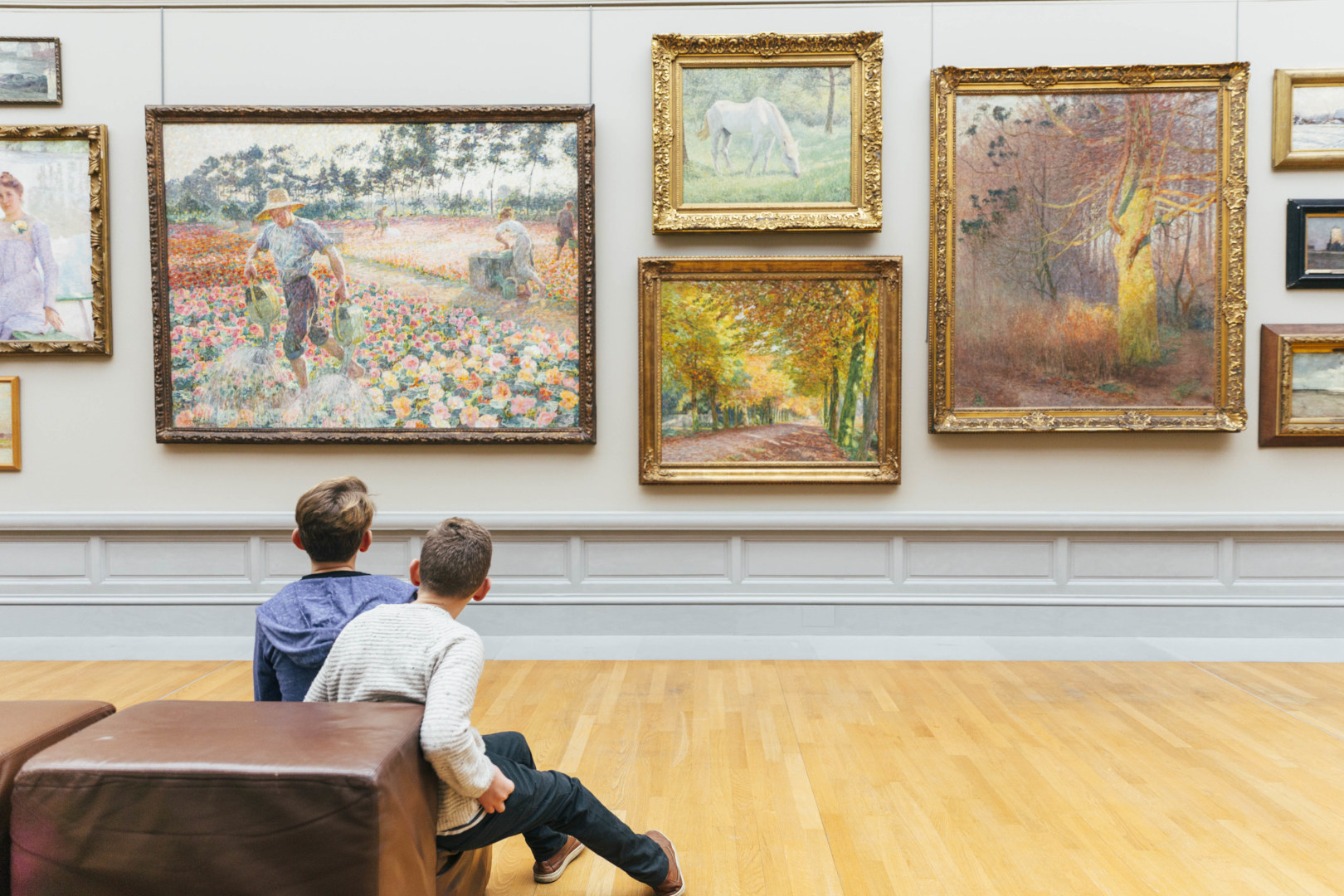 When visiting Ghent, make sure to check out the Museum of Fine Arts Ghent and the Museum of Contemporary Art. Both are temples of art, with world-class exhibitions this summer and autumn.
The Museum of Fine Arts Ghent (MSK) is one of the oldest museums in Belgium, opening the doors at its current location back in 1903. This pioneer is an open museum, making it a lively meeting place where art, beauty and knowledge are shared.
MSK houses an impressive collection of around 9,000 works of art, from the Middle Ages to the first half of the 20th century, and is considered a leading expertise of modern art. Its focus is on paintings from the Southern Netherlands but print art, sculpture and European painting are also well represented. Visitors can also witness the restoration of the Ghent Altarpiece as it is being carried out in the heart of the museum. Finally, the MSK regularly invites contemporary artists and social partners to interact with its historical collection and iconic building.
Acting director Catherine Verleysen explains that in 2017, MSK kicked off a long-term project with its neighbour Municipal Museum of Contemporary Art. "Our project Back & Forth shows the historic ties between the two museums. In a series of encounters, contemporary artworks will temporarily return to the space for which they were created or where they were presented for the first time back when both museums were housed under the same roof."

LEFT (PHOTO): MSK, RIGHT: S.M.A.K, PHOTO: DIRK PAUWELS
The Municipal Museum of Contemporary Art (S.M.A.K.) was founded in 1999 and is located opposite the MSK in a former casino building. Its permanent collection of first-rate Belgian and international works is presented in constant interaction with original and often provocative exhibitions.
The Broodthaerskabinet is a permanent installation in S.M.A.K. dedicated to the presentation of the works, editions, books and archive pieces of Marcel Broodthaers, who became one of the most influential figures in 20th-century art. During his lifetime, the impact of his artistic practice was not only felt in his own country. He soon made his international breakthrough with work that forms a lasting legacy.
This summer, visitors should take the opportunity to check out exhibition Nina Canell | Energy Budget, showing until  September. According to curator Ann Hoste, "Nina Canell's works are transforming. The objects may be influenced by temperature and light, and some changes are directly visible whilst some take longer." And in September, new exhibition Raoul De Keyser | oeuvre will open, showing works by Raoul De Keyser. "De Keyser is considered the grand master of Belgian painting for the last 50 years," explains curator Martin Germann. "This is the first time that his works are presented after he passed away in 2012."
Eline Verbauwhede, press officer at S.M.A.K. also recommends MAST, the museum's summer bar, open from 1 August to 16 September. "Our museum is located in a park, so this is the perfect getaway from the city centre, only a 20 minute walk away!"

PHOTOS: LEFT: S.M.A.K, RIGHT: MSK: JULES SCHMALZIGAUG, EXPRESSION OF COLOUR AND MOVEMENT, 1915
What's on at MSK:
Gaspar de Crayer and Ghent: An Unbreakable Bond
30 June 2018 to 4 November 2018
A presentation of several large-scale paintings by this local Baroque artist, coinciding with the De Crayer exhibition in the Musée de Flandre in Cassel.
On Paper. Drawings by Ghent artists from the museum's collection
14 July 2018 to 16 September 2018
The central theme of the exhibition On Paper is the City of Ghent and the artists who lived, passed through or settled here, covering 400 years of drawing.
The Ladies of the Baroque. Women painters in 16th and 17th century Italy
20 October 2018 to 20 January 2019
The autumn exhibition features some 50 paintings and sheds light on the critical role of women painters in Italy from 1580 to 1680.
TEXT: MALIN NORMAN
Subscribe to Our Newsletter
Receive our monthly newsletter by email