Musée Baron Martin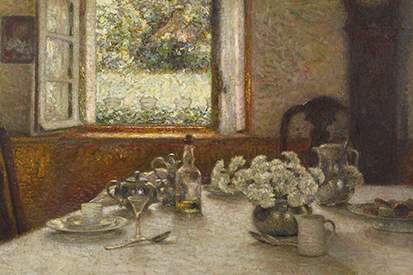 An exceptional art collection in a royal castle
TEXT: NDÉLA FAYE | PHOTOS © STUDIO BERNARDOT
Located in the 18th-century royal Gray Castle in Haute-Saône, in the heart of Franche-Comté in eastern France, Musée Baron Martin has been used as an art and historical museum since 1903. The exceptional setting, along with one of the most extensive art collections in the country, means that the museum offers visitors the perfect opportunity to explore art, history and exhibitions throughout the year.
Formerly owned by the Dukes of Burgundy, the Gray castle became a part of the royal estate in the 17th century. From decorative items used by Marie Antoinette and Louis XIV to painted and sculpted masterpieces from medieval times to the 20th century, the castle is brimming with historical artefacts. In addition, the museum's collection includes more than 600 pieces of local archaeological finds. The museum organises a number of workshops and performances for children, and guided visits are available on request.
Among the museum's permanent installations, there are a number of temporary exhibitions throughout the year. Running until 24 March 2019, is Benoît Huot's Immortels, which features magical and mystical animal and anthropomorphic silhouettes, blurring the lines between reality and fairytales and mythology. "From a mummy with flowers on a bright red background to a modern Saint Sebastian boar pierced with arrows, these strange creations and ghostly, magical figures offer a juxtaposition between the living and the dead; drawing attention to wider themes about the fragmentation of identities in the modern world, global warming and endangered animals," explains Brigitte Olivier, the museum's director.
Subscribe to Our Newsletter
Receive our monthly newsletter by email