Maredsous Distillery: From nature to glass
TEXT: PAOLA WESTBEEK | PHOTOS: MAREDSOUS DISTILLERY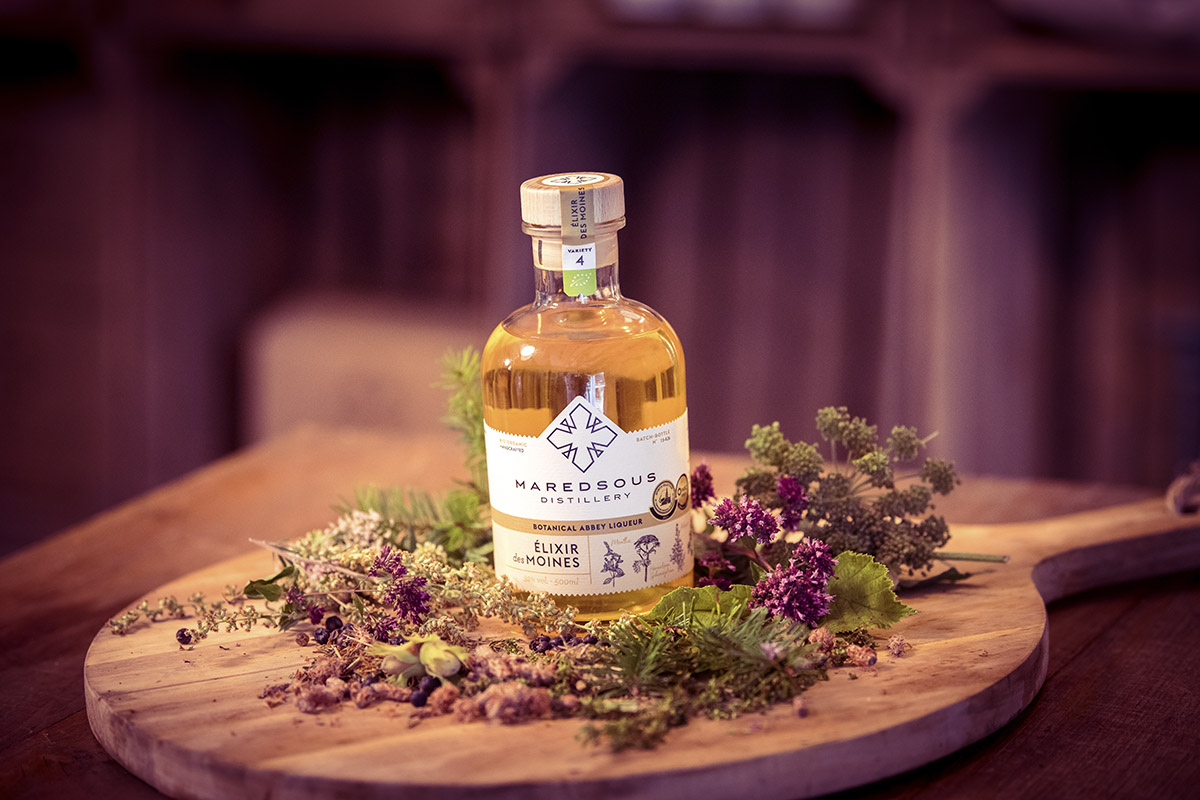 Located at the gateway of Belgium's lush Ardennes forest – an unspoilt region of natural splendour – we find the Maredsous Abbey, founded in 1872 by the Desclée de Maredsous family and still present after six generations. Amidst these historic surroundings, the Maredsous Distillery is carefully crafting a selection of the finest liqueurs, gins and whiskies, all made in harmony with the region's exceptional terroir.
Straight from the heart of the Molignée Valley in the Belgian Ardennes, the Maredsous Distillery is honouring the abbey's rich history and ancestral roots by working in close cooperation with the Benedictine community of the Monks of Maredsous to create award-winning organic spirits. Using more than ten plants known for their medicinal properties and selected with careful consideration for protecting ecology, botany and the art of plant-based medicine (pharmacognosy), the distillery makes botanical dry gins, botanical liqueurs, a single-malt whisky and a garden honey malt liqueur. Only certified organic cereals are used in the distillate, which means you can count on a pure and authentic product that is free of pesticides and in line with protecting the environment.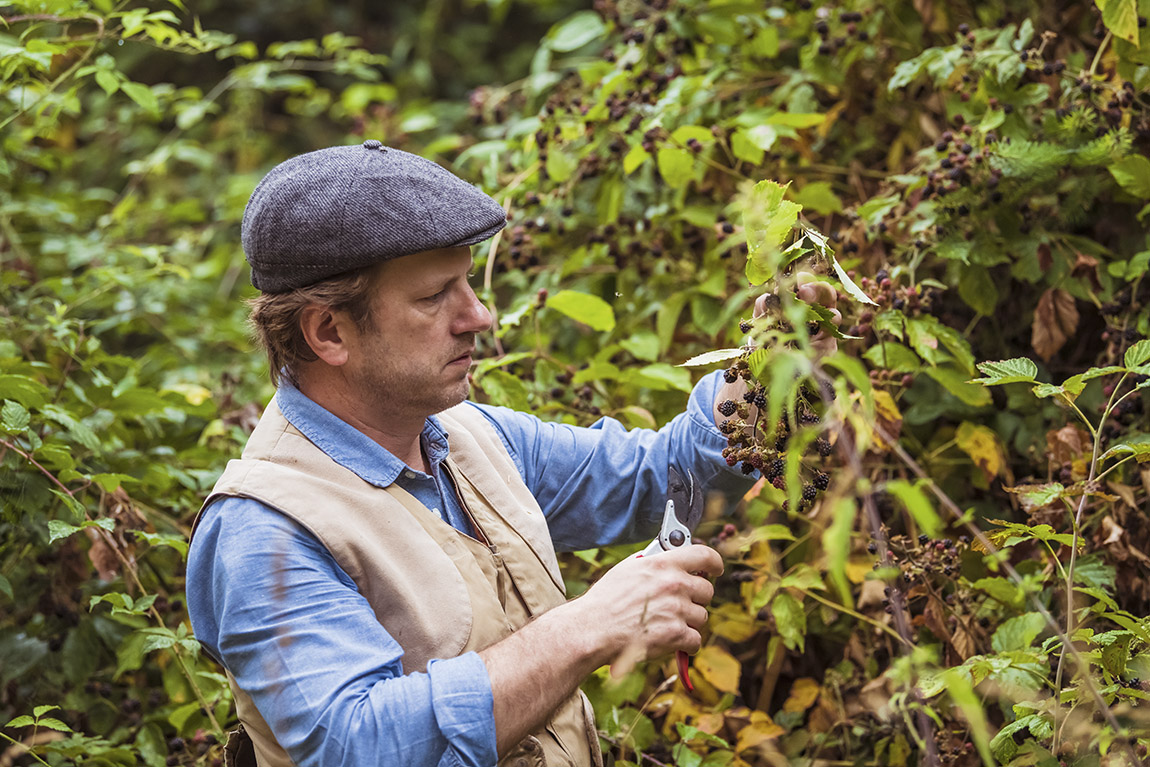 Delighting all palates
Included in the collection's three dry gins is Invictus, made with an uplifting and invigorating blend of botanicals such as juniper berry, hazel catkins and angelica. The six-month oak ageing is evident in its woody notes and mellow, rounded aromas. The Valéo, made with wildflowers such as primrose and poppies, is velvety smooth and delicately fragrant. It's the perfect choice when you're looking for a soothing drink to help you wind down. Aéquatis' subtle oaky nuances and fruity tones are courtesy of a well-balanced concoction of tree buds and leaves such as fir, hawthorne, ash and hazel.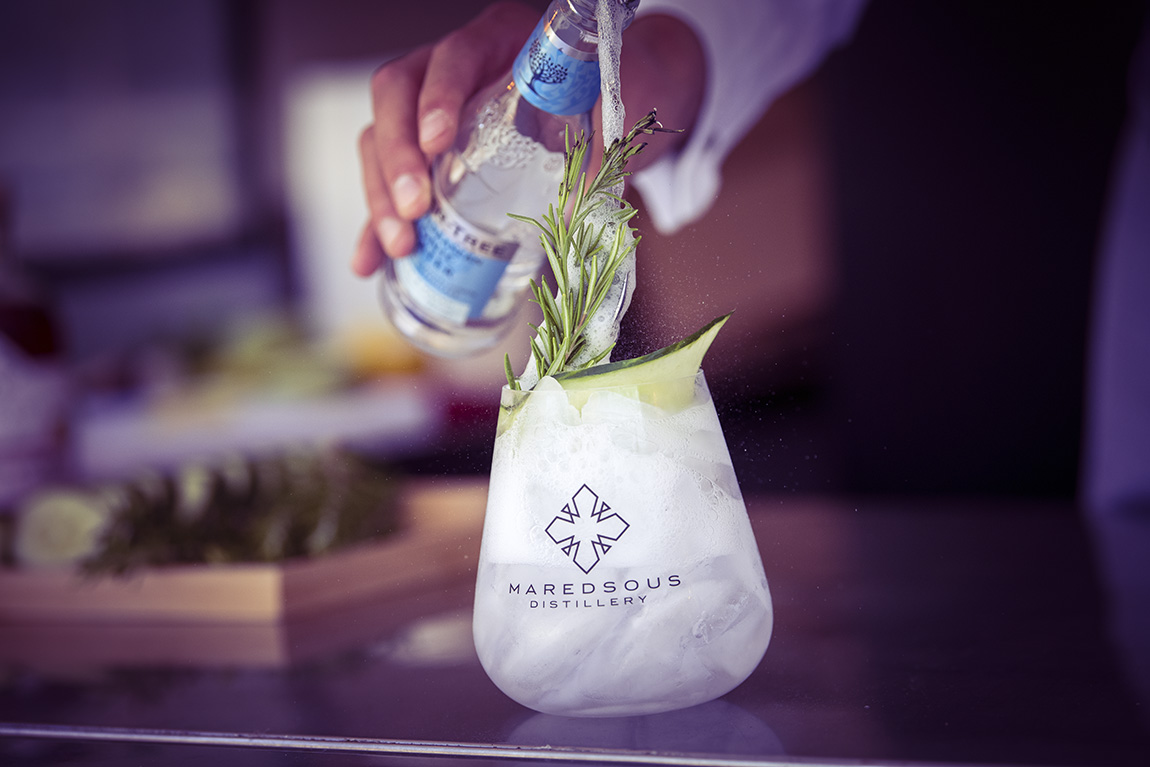 Two elegant élixirs are also part of the Maredsous Distillery line. Fleur d'Élixir, has an aromatic bouquet of wildflowers and ripe forest fruits (including blackberries, wild strawberries, elderflower and raspberries). On the palate, it is creamy and delicate, making it a beautiful áperitif to start off the weekend or welcome guests to any gathering. Élixir des Moines, on the other hand, is a herbal digestive liqueur that will wonderfully round off any meal. Using a recipe of monastic origin that includes wild medicinal herbs such as mint, angelia, artemisia and meadowsweet, its herbaceous intensity will surprise your taste buds. It's no wonder it was awarded a Grand Gold Medal at the Spirits Selections in Brussels in 2021!
Those who appreciate a fine whisky will certainly enjoy savouring Maredsous' single malt. Aged in bourbon barrels, it has pleasant wooded notes and pronounced wine flavours resulting from being finished in oak once used in winemaking. Sweeter in taste and just as appealing, their Garden Honey Malt Liqueur includes linden, heather, birch, poppy and other plants. It is oak aged, infused in honey and has a long, herbal finish.
Both the élixirs and the dry gins can be used in delicious cocktails (see our featured recipes!), but if you're more keen to sit back, sip and let us do the work, it's good to know that our mixologist will happily come to your home or event and delight you with their creativity. The distillery even offers a special áperitif buffet catering service, 'Gin & Croquettes' for 30 to 150 people.
Maredsous will continue to be an ambassador for the Belgian Ardennes' unique regional terroir by experimenting with grape varieties and biodynamic viticulture. Approximately 15 to 20 hectares of biodynamic vineyards are scheduled to be planted in the next few years, taking their drinks expertise to a whole new level.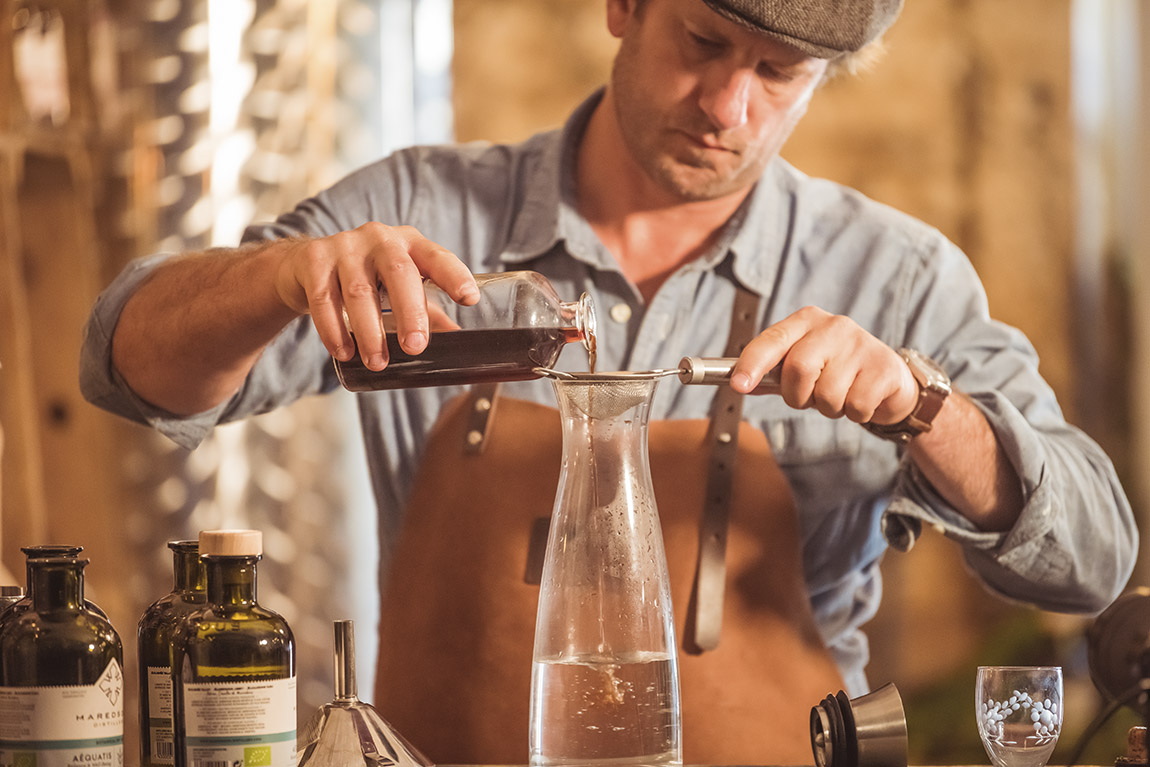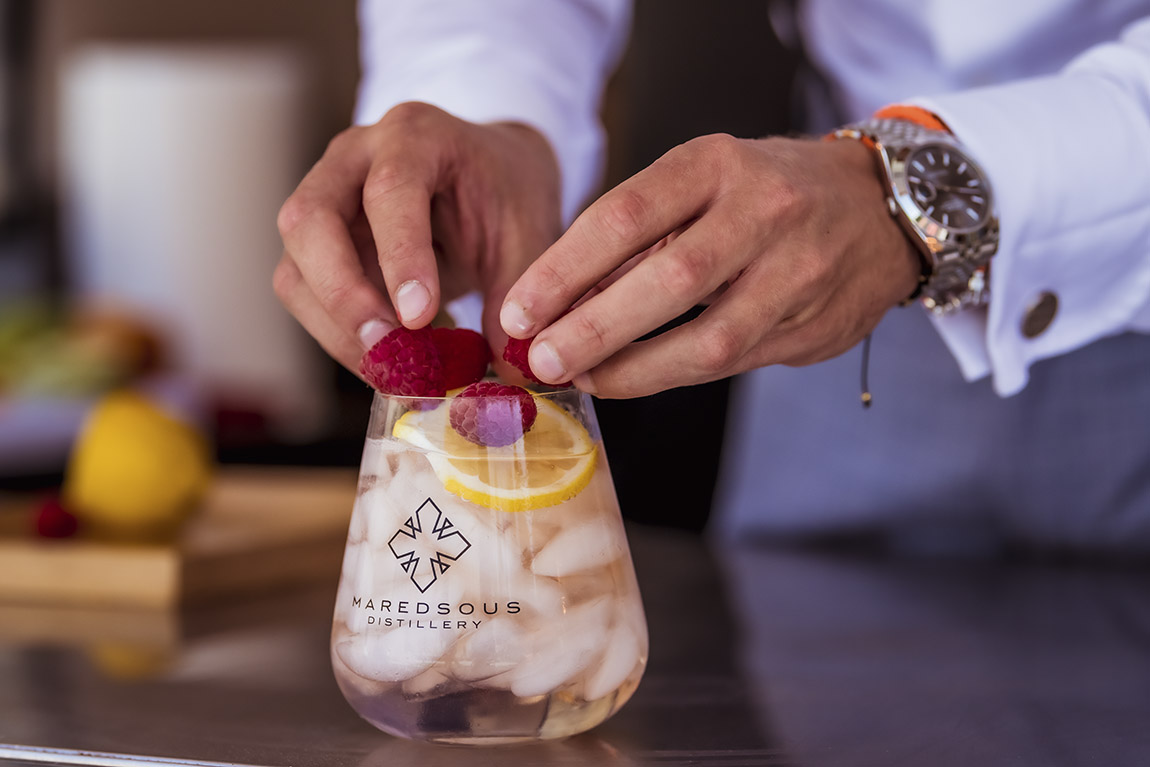 Recipes
Though Mardesous Distillery's drinks are delicious on their own, here are some refreshing cocktail recipes ideas. More can be found on the website. Cheers!

Valéo Tonic
Calm & Serenity
A soothing gin and tonic; savour the present moment without a care.

5cl of VALÉO Gin
15cl of floral tonic (Fever Tree Mediterranean/Pink Grapefruit, Schweppes Orange Blossom & Lavender/Hibiscus, etc.)
2 raspberries
2 mint leaves
1 zest or 1 slice of orange

Fill the glass with ice cubes, add the VALÉO Gin and the tonic.
Stir gently and garnish with the raspberries, the mint leaves and the orange slice.

Mared' Sour
A creamy, light and smooth apéritif. Unexpected and surprising!

5cl of FLEUR D'ÉLIXIR
2cl of agave syrup
2cl of lemon juice
1 egg white
5cl of floral tonic or sparkling water
1 hibiscus flower and powder

Fill the shaker with ice cubes, add the FLEUR D'ÉLIXIR, the VALÉO, the agave syrup, 2cl of lemon juice and 1 egg white. Shake vigorously.
Fill the glass with ice cubes and pour out the shaker.


Subscribe to Our Newsletter
Receive our monthly newsletter by email