MAARTEN HEIJMANS: Holland's most versatile talent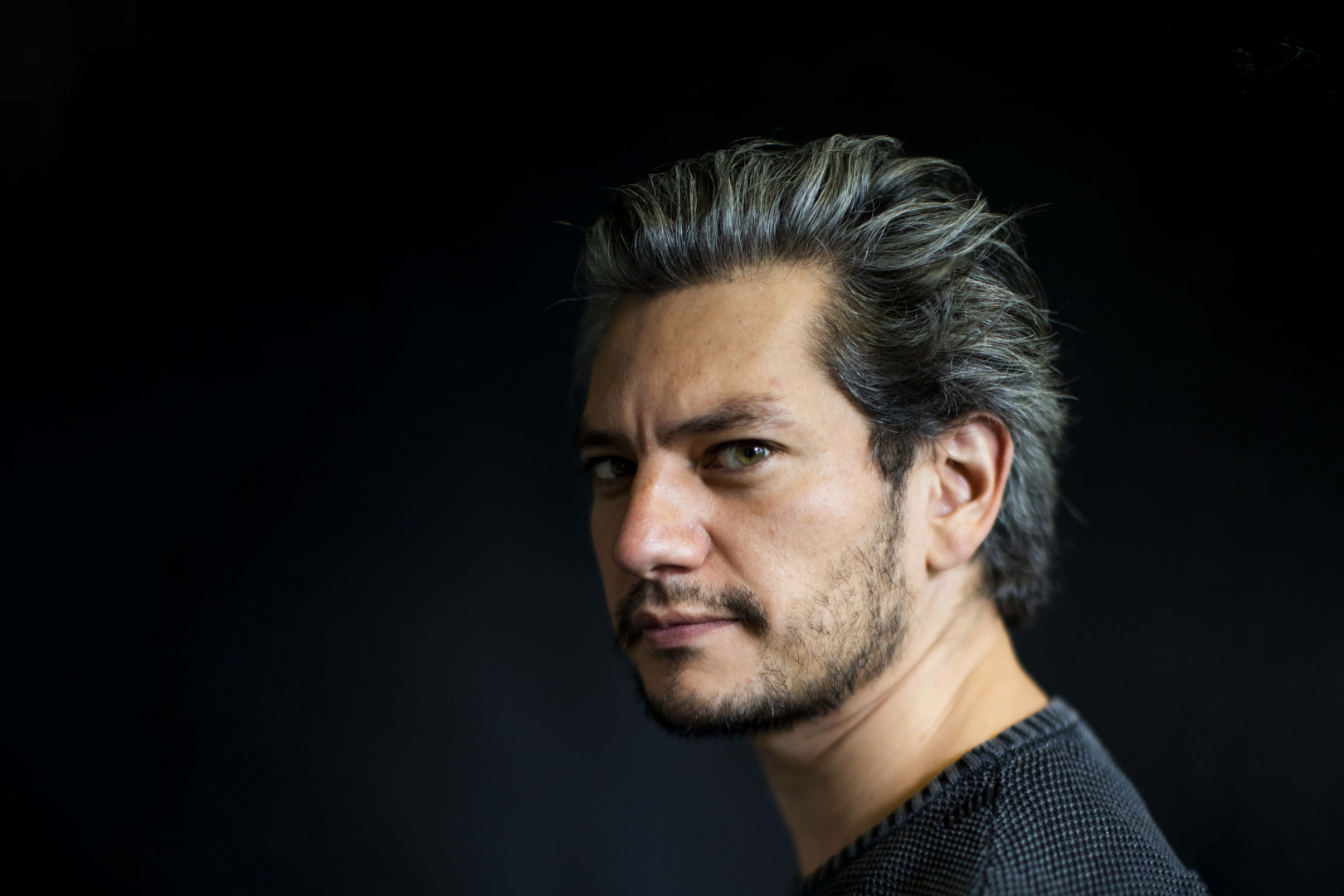 Since he shot to fame playing iconic Dutch singer-songwriter Ramses in the eponymous miniseries of 2014 – earning himself an International Emmy Award – Maarten Heijmans has become one of the Netherlands' most revered acting talents. Equally at home on stage and screen, he regularly collaborates with theatre director Ivo van Hove, and was awarded the prestigious Arlecchino prize at the Netherlands Theatre Festival in 2017, for his role playing Sebastiaan in Ibsen huis (Ibsen House). The 35-year-old will return to screens this autumn, starring in Dutch romantic comedy Wat is dan Liefde and Peitruss, a dark thriller directed by Luxembourg's Max Jacoby. We caught up with the in-demand actor to find out more about the two very different roles.
TEXT: ANNA VILLELEGER | PHOTO © AMRITA PANDAY PHOTOGRAPHY
"It's just more fun being the bad guy," admits Heijmans, referring to his character Joakim in Peitruss, an upcoming film about a series of unsolved murders terrorising Luxembourg, with Joakim being a suspect.
"It's a thriller about this woman, Lara, who meets a guy and there are some murders taking place around the time, and the guy she meets is a suspect. She wants to be protective of him and she has no idea if he did it, she's just met him. It's not exactly a whodunnit, it's more of a 'did he do it?' from her perspective. We hope to keep the audience guessing, just like the woman, Lara, has to guess."

Maarten Heijmans (left) stars in the film Wat is dan Liefde (film). Photo: StudioISA © Martijn van Gelder
Bad guy
"Joakim is a martial arts teacher. He's very secluded, a very mysterious guy and not that much fun. But when you play a character, you have to look for a way to like them. Even if it's just a song they like which you like as well, what's behind that? I think you have to get a connection."
As a Dutchman shooting a movie in Luxembourg City, Heijmans was able to relate to his character's sensation of being isolated. "My character is from Holland and he arrives in Luxembourg. So I also went through that experience – arriving in a strange city where you don't know anyone," he explains. "I spent two months away from home filming there and sometimes it can get quite lonely."
Comic relief
Also out this October is the comedy Wat is dan Liefde, directed by Aniëlle Webster, in which Heijmans plays divorce lawyer Gijs, who makes big money for his company through acrimonious divorces and is on his way to becoming a partner. However, his idealistic co-worker Cato (played by Elise Schaap), believes a lawyer's role is to help people separate peacefully from their failed marriages, and is also in the race to become a partner.
"The movie isn't that much about divorces or anything, it's more about love in the broader context. In romantic comedy style, the characters start out a certain way and they clash in the beginning. Then during the film they have to learn to take some responsibility for their life and for their love. So, yeah that change was quite interesting to play," reveals the actor.
Despite his clear talent as a comic actor, Heijmans admits he finds comic roles harder: "For me, in a film like a romantic comedy, making a believable and rounded character poses a bit of a challenge. Although the film seems quite 'straightforward', 'straightforward' might even be more difficult."
Emmy-winner
One role that Heijmans got just right was his Emmy-winning portrayal of Dutch musical icon Ramses. "He was such a huge character," enthuses Heijmans. "He was a great actor, an even better singer, a pianist and a composer. He was the biggest musical influence we had in Holland."
When he accepted the part, Heijmans was adamant that he would play the piano himself in all the scenes, and do his own live vocals.
"I think mostly in films, when somebody sings or plays an instrument, they turn on a backing track during shooting and you play back what has been recorded months before. I felt like that wouldn't work with this character — he was so 'in the moment' during his performances. He would always do something different depending on the moment. So that was a big, interesting choice we made. It was technically more difficult, but I'm really happy we did it."
So how did Heijmans prepare for the challenge? "I had singing lessons with a great man who trains a lot of opera singers and I had piano lessons from a man who worked with Ramses on his last two albums. It was great to work with people who worked with him as they'd tell you stories about him and their eyes would light up," he recalls.
Treading the boards
Heijmans graduated from the Amsterdam Theatre School & Kleinkunst Academy in 2007, and has remained loyal to his theatrical roots. Stage fright has long been a thing of the past, although the actor admits in his early days he found opening night a terrifying experience.
"I feel stage fright less and less as I get older, so that's really good. When I had just graduated from theatre school I hated premieres and I got unwell, physically and mentally. I thought 'everyone in the audience hates me' as soon as I come on. That's not a really nice place for an actor to be, but luckily that went away."
One of the things Heijmans loves about theatre is its volatile nature. "Sometimes you forget your lines, but I like that because it gives the evening an element of unpredictability. You have to solve it and that's where the fun starts, when you have to solve problems that you didn't see coming. It's the same when you get into a laughing fit with another performer," he grins.

Maarten Heijmans (right) in the TV series Ramses by Michiel van Erp.
Theatre for all
Despite some people's view that theatre can be intimidating, Heijmans is passionate about making it universal. "Of course, nowadays people watch Netflix. It used to be a local theatre and now it's more convenient to watch in your home." The actor is keen to ensure he reaches a wide audience, and enjoys bringing his work to the younger generation.
"I've done some children's theatre as well, that's actually the most exciting because children are not that socially adapted. Their reactions are honest and true. I think doing a big children's comedy might be the closest you get to what theatre really is. Really, theatre came from people hanging around a campfire. It was the person who told stories, a combination of a medicine man, a priest, and an actor. Nowadays theatre can be so elitist, but entertainment is for all, not just a select club," he concludes.
Subscribe to Our Newsletter
Receive our monthly newsletter by email