Lucie Horsch: the sound of truth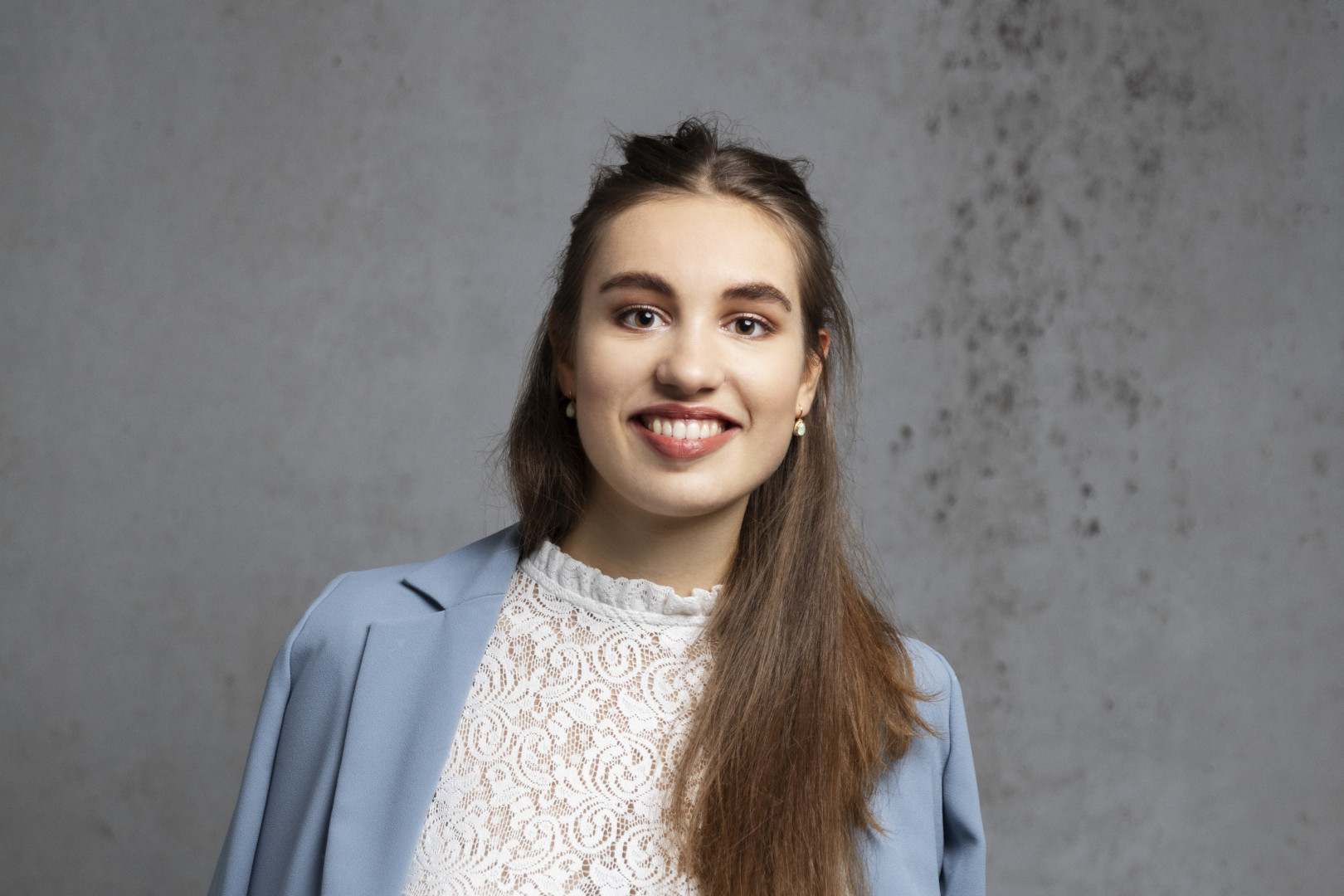 At the age of just nine, Dutch recorder player Lucie Horsch became an overnight sensation when one of her canalside performances in Amsterdam was broadcast on national television. By 15, she was selected by the Netherlands to represent them at the Eurovision Young Musician contest and, the following year, Horsch made history, becoming the first recorder player to be signed to the prestigious classical music label Decca Classics. But the story has only just begun. We caught up with the musical prodigy, now aged 19, to discuss her latest album, Baroque Journey, an enchanting musical journey around Baroque Europe.
"Somehow everybody has a story about the recorder!" laughs Horsch, reflecting on the ubiquity of her beloved instrument in primary schools. "Everybody kind of recognises it like, 'Oh yeah, the recorder – that's the instrument I had to learn in school' – so they might not have a positive association with it.
"It's nice to show people a side of something that they thought they knew. I mean, any child can get a sound out of a recorder because it's such a direct instrument, but to play it beautifully is quite difficult.
Beautiful repertoire
"When people learn the recorder in school, they usually only play Mary had a Little Lamb and then they stop playing – so they think that's the complete repertoire. In fact there's a lot of wonderful music originally written for the recorder."
Horsch comes from a musical family: both her parents are professional cellists, while her brother is a violinist. From an early age though, it was the recorder which caught her attention. What did they think of her decision to learn a non-string instrument?
"I told my parents 'I want to learn the recorder', and they thought 'Oh, let her do that. In a few years she will probably switch to the flute or the oboe…'. But I always stuck with the recorder. I think the reason I stuck with the instrument is definitely because the sound is so true. It's close to the human voice and such a personal sound – very pure. It has become my sound," she smiles.
Unique
Having her own distinctive sound is important to Horsch, who says many of her musical inspirations are not recorder players. For example, jazz singer Ella Fitzgerald is one of her idols. "Her timing and her sound, the way she controlled her voice and used all the possibilities… She was so communicative in her way of making music," explains Horsch, adding that fellow Dutchwoman Janine Jansen is another of her musical heroes.
"Whenever I go to a concert of hers I get so inspired by her passion for music and her conviction. It always seems like she has a very clear story. Every single note she plays – she means it. That's a great quality.
"I also listen to a lot of recorder players but I don't idolise them. It's dangerous if you make one person your ideal version, because then you're very likely to imitate them – but never surpass them. When you have your own ideal image which you'll never reach, you can always keep striving."
Horsch is "very grateful" for the fact that Decca had confidence in signing a recorder player. "The recorder world is kind of a niche category of the classical music world, so it's really exciting that they can bring it to a very large public – that they had confidence in the fact that it would work."
Baroque
To describe the signing as a success would be an understatement. Her debut album, Vivaldi, earned her the esteemed Edison Klassiek Award 2018. Her second album, Baroque Journey, was released back in February, and had an instant impact on the classical music charts, where Baroque music appears to be having a moment.
"I love the variety of different styles in Baroque," says Horsch of the genre's success. "I mean, Baroque music is like a general term and many people think it's all just the same, but actually, every country had its own specific musical style with its own specific rules and also a lot of influences from other styles."
Musical journey
Her latest album was recorded with the Academy of Ancient Music and Thomas Dunford, featuring works by Sammartini, Bach and Händel, among others. "It's like a musical journey through Baroque Europe. We start in my home country with Jacob van Eyck, then we go to Germany, Italy, France, England and then back to Holland, it's kind of a weird circle!"
"What you hear in this CD is the connection between the different styles, even though they are quite different. For example, Bach was inspired by Vivaldi – it's interesting to see how these national styles influenced each other. The more you get to know about all the pieces the more you see how connected everything is."
Horsch had already played with the Academy of Ancient Music before the recording, but making Baroque Journey was her first proper collaboration with them. "When I heard that they would be the ensemble to play on the CD I was very excited, because they are fantastic and very experienced," she enthuses.
"What I especially love with Baroque music is that there is a large amount of interaction between the ensemble and the soloist. That communication through the music always makes every performance very spontaneous.
World-class
Alongside the Academy of Ancient Music, Horsch has been touring the album, having already made appearances at prestigious European venues such as the Barbican London, Muziekgebouw Amsterdam and De Doelen Rotterdam. Does she ever recall feeling nervous before a show?
"When you have the responsibility of playing concerts at a young age there's certain pressure that comes with that," she admits. "But the most important thing is that you like what you're doing – and I love my instrument. As long as that's the case, then that's a weapon against all the pressure and the stress. Even if my entire career collapsed and I never got to play a concert again in my life, I would still be very happy because I can make the music that I want."
Of course, such a scenario seems hard to imagine, Horsch undoubtedly has only just touched the surface of her achievements. She has already accomplished so much in her two decades, so what next?
Perfection
"I don't have specific ambitions," she reveals, when asked about any particular places she would like to perform. "I used to think like that, but then when you have those big experiences it's not always what you hoped. It's not always the most prestigious experience that turns out to be the most inspiring experience. Sometimes when you play a concert in a tiny hall or a tiny church it can turn out to be so inspiring. You actually think 'ah, this is what music is about'. In these rewarding moments you're kind of reminded to continue to work hard."
It's more about your mindset — by challenging yourself you can make any performance an inspiring experience. The most important thing is that you keep to your own standards and are a perfectionist, which I am! That's never going to change!"
Subscribe to Our Newsletter
Receive our monthly newsletter by email