Leonie Meijer: A new beginning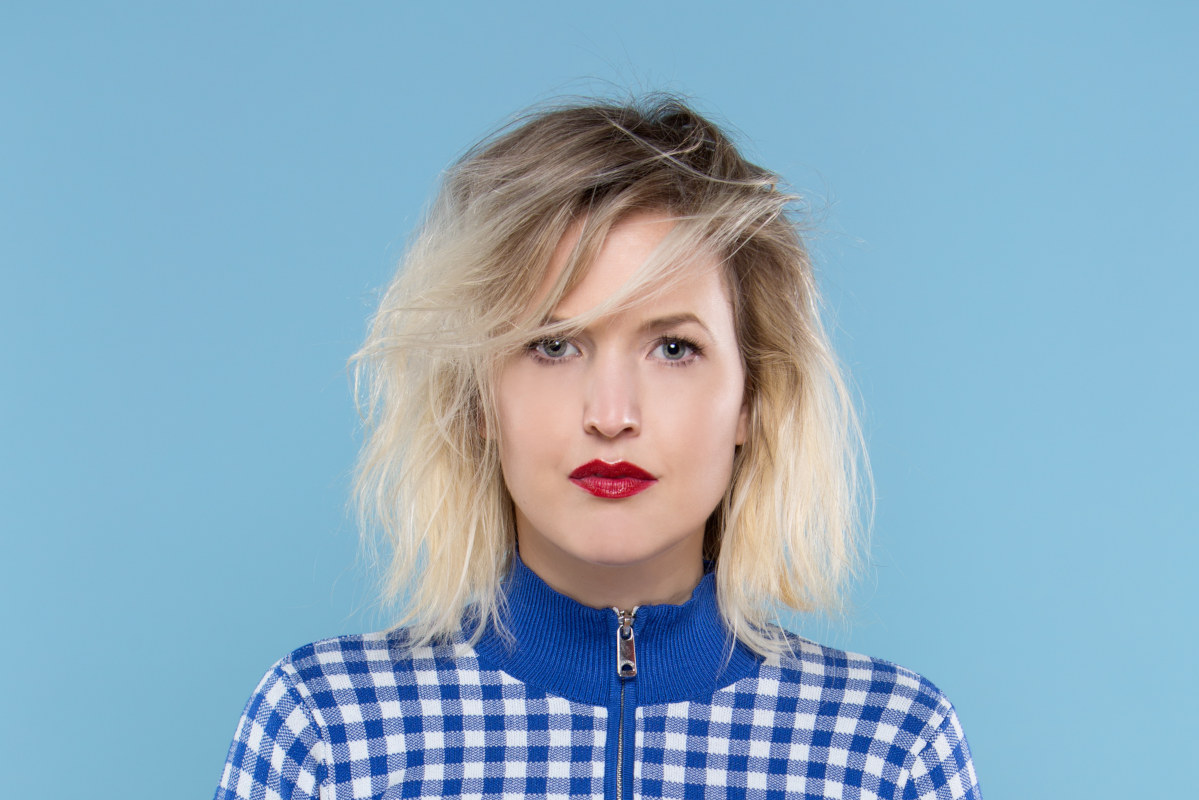 It is hard to believe that it has been almost ten years since Leonie Meijer shot to fame as a finalist on the first ever season of The Voice of Holland. Since then, The Voice format has been exported all over the world, while Meijer, now 34, has proven herself to be one of the Netherlands' most talented recording artists. The Rotterdam native has collaborated with musicians and composers from a variety of musical genres over the years, but decided that for her latest album, Perfect Solitude, she wanted to do things a bit differently. An immensely personal record, it examines the power and beauty of being alone, and was written exclusively by Meijer – marking a change in direction and proving the artist has what it takes for a long-lasting musical career.
TEXT: ANNA VILLELEGER | PHOTO © DARIO & MISJA
"It's been quite a ride since then!" laughs Meijer, remembering her debut on The Voice of Holland back in 2010. "It feels like so much longer ago. It was such a different time. I was only 25. It's been a rollercoaster ever since and I feel like I've changed a lot since then." Meijer was mentored by Dutch singer Jeroen van der Boom on the series, which she describes as a "very meaningful experience".
"It was such a learning curve. It was the first time I was really in the business," she recalls. "It was so different to what you dream about when you're eight years old and singing into your hairbrush."

Photo © Austin Hein
Musical identity
Meijer studied at the Music Academy in Lelystad from the age of 18, going on to attend the Amsterdam Conservatory while performing as a singer with the band Material Spirits during her free time. The Voice of Holland launched her career as a recording artist and a string of hit records, although over the years an urge to explore her true musical identity grew stronger.
"It's great to collaborate with others, but I had been in the industry for almost ten years and felt it was time to pull back," she reveals. "You can get influenced by the media and record labels, but I don't make music for money. I'm not interested if I make a hit."
Perfect Solitude
Convinced that the real motives for singing and composing are rooted deep inside, Meijer decided to withdraw herself from the industry and reflect for a while. At home with just her guitar, piano and recording equipment, she composed her beautiful new album, Perfect Solitude. "I wasn't in a good place at the time, but writing the album brought me to a happier place," she admits. "Writing alone was a nice experience. I always thought 'at some point I'll do this on my own, just to see what happens'. It's my most personal work so far and very introspective."
Emotional
An album of two parts, Part One of Perfect Solitude was released at the end of September to rave reviews. "The first time I played it live was so emotional," confesses Meijer, who is currently on tour with the new record. "I hadn't talked to my friends about what I was up to, so I was happy to finally be able to share it. I somehow felt that I had nothing to hide. And if some people don't like it, then that's okay. You can't please the whole world. You just have to be happy and stand by the choices you make, because it's your name on the record."
Often, artists talk about a sense of catharsis that comes with the completion of an album, and this seems to be the case with Meijer. "Writing songs isn't always a very happy experience, but when the songwriting is difficult it's an experience in itself. When you perform you feel free, like 'it's done'," she reveals.
Focused
While the performing is a freeing experience for Meijer, she admits that the moments before a show can be intense. "My sense of humour kind of disappears," she grins. "I prefer being on my own in silence, I can't handle a lot of people around me. I just like to concentrate one hour before a show. I'm very focused and just stay in my dressing room in peace and quiet."

Photo © Mischa Muijlaert
Diving into your soul
Sharing this deeply personal record is a special experience for Meijer, although she points out that gigs can be equally intimate when performing covers. "Some songs are so meaningful and just touch you. When you sing them they dive into your soul," she explains. "I don't care if it's from another songwriter, as long as you make the song your own. Like when Adele recorded Make You Feel My Love by Bob Dylan. Everyone interprets songs in their own way and that's what makes music so special."
So are there any songs Meijer wishes she had written herself? "Oh well there's quite a few actually," she laughs. "I recorded Vincent by Don McLean. That song touches me so deeply. It's beautiful. Every time I sing it it strikes a nerve, in a good way."
Finding her true path
She may have experienced pain in the making of Perfect Solitude, but it is clear Meijer has never felt stronger. "The music I'm making feels like a new beginning. I just want to go on and explore writing more in this mode. There's nothing greater than playing to an audience of people who love my music," she concludes. "With this new experience I feel like I'm finding my true path."
Leonie Meijer is on tour with her album Perfect Solitude until April 2020. Check out where you can see her perform next at leoniemeijer.com
Subscribe to Our Newsletter
Receive our monthly newsletter by email