Kunsthal Rotterdam: Broaden your horizons at Kunsthal Rotterdam
Text: Maya Witters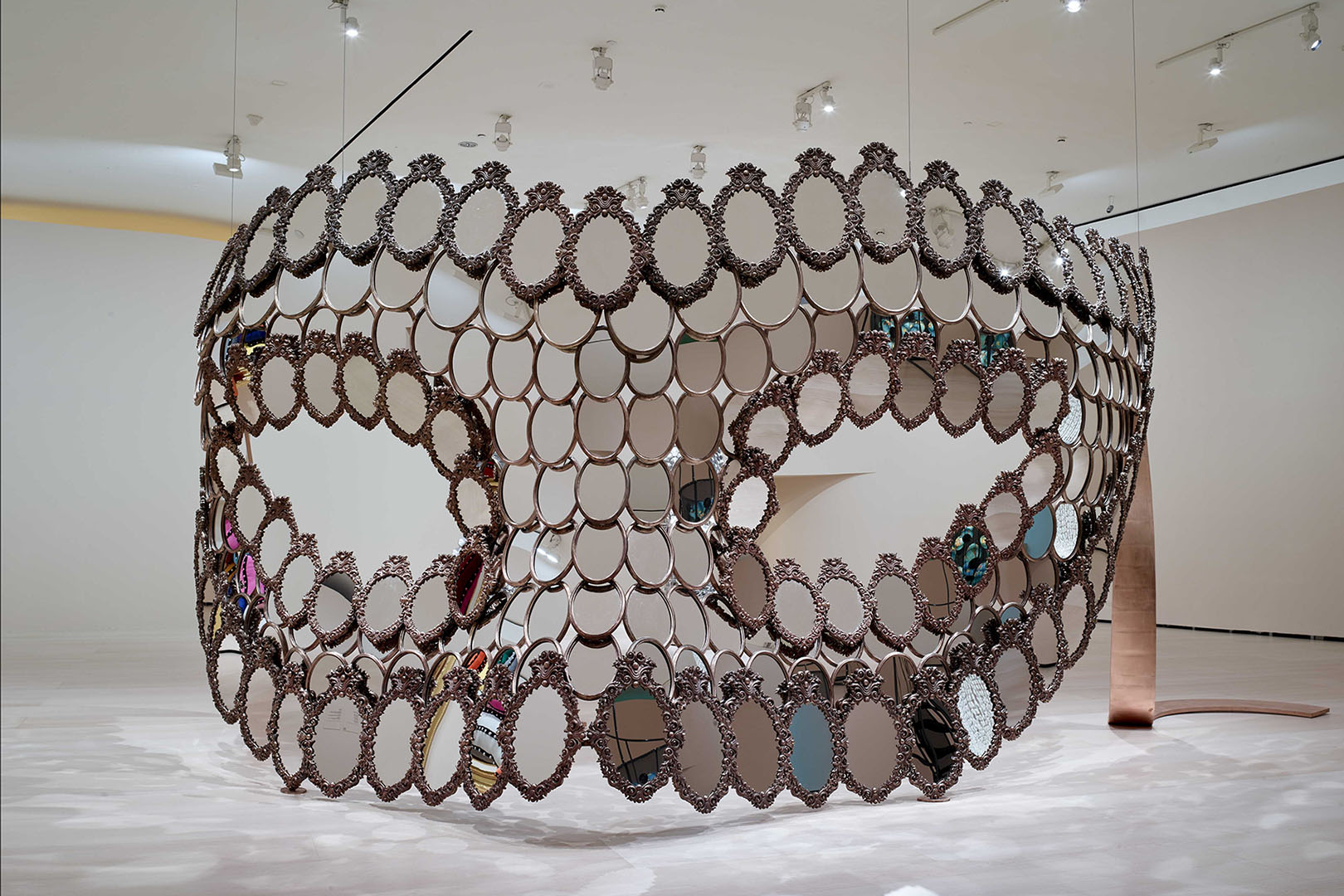 Kunsthal Rotterdam takes up a unique place in the Dutch art landscape. By displaying ever-changing collections on topics ranging from classical etchings to street culture, the landmark institute aims to attract a wide variety of audiences and offer them a taste of the unknown. With three highly contrasting simultaneous exhibitions, this summer promises to be a fascinating time to visit.
Kunsthal Rotterdam truly offers a little something for everyone. Architecture buffs will visit for the iconic building designed by Rem Koolhaas and Fuminori Hoshino, but they will be sure to find something interesting on the inside, too. Since the institute is not a museum and does not have a permanent collection, it is free to exhibit whatever it feels is most relevant at any given time.
"We try to attract diverse audiences by programming very different expositions at the same time," explains curator Annemarie Nycolaas. "We have seven exhibition halls, which you can visit with one entry ticket. That way, we hope people come for one thing that has caught their eye, but stay to explore the other topics."
This summer, visitors to Rotterdam can take their pick from a top-notch range of works: large architectural etchings by 18th-century artist Giovanni Piranesi; monumental sculptures by contemporary Portuguese artist Joana Vasconcelos; and a ground-breaking exhibition on the influence of hip-hop culture on fashion in recent history.
Imaginative etchings
The reputable Museum Boijmans Van Beuningen recently closed its doors to start a seven-year refurbishment project, but the museum was determined to put its extensive collection to good use. "We jumped on their offer to showcase a part of their collection of etchings. Piranesi was an incredibly imaginative artist, and you could look at his large prints of Roman ruins and imaginary prisons for hours."
Although Piranesi's etchings are more than two centuries old, they are of unrivalled quality and feel fresh and current. As Piranesi was originally an architect, the buildings in his drawings possess a masterful realistic streak, although most are fictional or enhanced by the artist's vivid imagination. "The exhibition is very atmospheric and will appeal to a wide audience," believes Nycolaas. "After all, Piranesi's work is still an inspiration today for video game designers and filmmakers, including for the Harry Potter film series."
Street Dreams
In stark contrast to the Piranesi exhibition, Street Dreams investigates the influence of hip-hop on fashion in the last 40-odd years. "The idea for this exhibition literally grew on the high street. We started noticing shopping racks full of streetwear, not just in mid-range fashion, but in designer lines, too. We wanted to understand how big the influence of hip-hop really is," explains Nycolaas.
Of course, Kunsthal deferred to knowledgeable partners for this project, collaborating with guest curator and Patta brand director Lee Stuart and with HipHopHuis, an organisation that educates and unites people around hip-hop. Nycolaas: "It's hard to capture a street style in an exhibition. That's why we are not just showing the current hype, but rather the evolution that led to it, through photography, art and video."
HipHopHuis director Aruna Vermeulen believes the exhibition will send a powerful signal. "Our community will now have an opportunity to see their own role models in a museum setting, with stories showing the power of hip-hop. To me that is the story that young people have to be told over and over again: stay true to yourself. Create your own lane, and eventually everyone will try to keep up with you."
Feminist sculptures
I'm Your Mirror is an impressive career-spanning exhibition of the works of Portuguese visual artist Joana Vasconcelos. Her massive sculptures always carry an activist and feminist streak, while also showing a huge deference to the Portuguese culture, crafts and traditions. Her constructions, which use all sorts of found materials, will be shown in the largest hall at Kunsthal in order to give them breathing space.
"We rejoice in lending our largest spaces to a female artist of such renown," attests Nycolaas. Visitors should expect humorous and exuberant works of art, often bordering on the absurd – like Vasconcelos' 2012 creation Lilicoptère, a gilded helicopter covered in Swarovski crystals and pink feathers.
The Dizzying Imagination of Piranesi (Boijmans Next Door) is now open and runs until 1 September. Street Dreams. How HipHop took over Fashion runs from 15 June to 15 September. Joana Vasconcelos. I'm Your Mirror runs from 20 July to 17 November. For more information and the full programme, visit kunsthal.nl You can also find the programme for Kunsthal Live, a series of events all through summer, online.
Subscribe to Our Newsletter
Receive our monthly newsletter by email