Kobus Kuch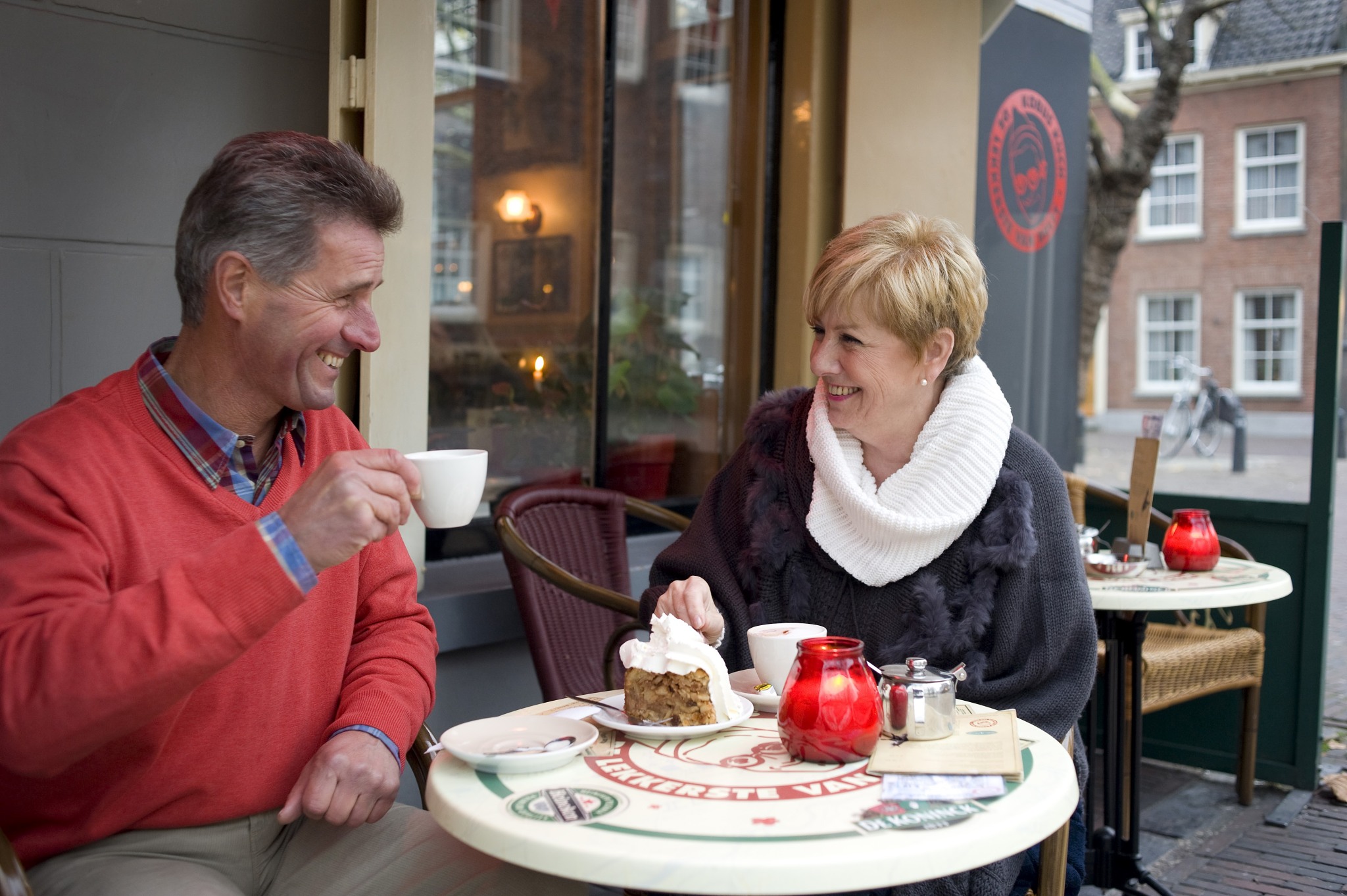 World famous in Delft
TEXT: CHARLOTTE VAN HEK | PHOTO © KOBUS KUCH
Since its opening in 1988, Kobus Kuch in Delft has been the cosiest café in Delft, achieving world fame for its legendary homemade apple pie.

A visit to Delft is not complete without a visit to Kobus Kuch. Located on the picture-perfect Beestenmarkt, one of Holland's most beautiful squares, this café is famous both in Delft and on an international scale. As welcoming as its heated front terrace are the smiles greeting us from the bar and the authentic interior, creating the feeling of stepping into an old Dutch living room.
Kobus Kuch refers to the fictional eponymous character who become a national hero during World War Two for his music and cabaret. "Joost, the café's first owner, was nicknamed Kobus Kuch by his mother," co-owner Coriene Meeder explains. Original postcards of Kuch still hang on the café's walls, filling older guests with nostalgia.
Kobus Kuch has steadily made it into the Netherlands' Café Top 100 in recent years, as well as featuring in TripAdvisor's Café Top 10. It is not hard to see why. "We always say that Kobus Kuch is a family business, without the actual blood lines," Meeder laughs. "Everyone loves working here, it's something that shines through." When you say Kobus Kuch, you think apple pie. The café serves 60,000 of them every year, freshly baked at Kobus & Saartje, the picturesque pie shop next door. Other pies are served at the weekend.
Kobus Kuch has the greatest setting one could ask for: Delft. "We take great pride in our city," Meeder enthuses. "Together with other entrepreneurs, every week we organise 'Blue Sunday', a day full of activities in cafés and shops to show our guests just how much of a treasure Delft is."
Subscribe to Our Newsletter
Receive our monthly newsletter by email