Junkie XL: Hollywood's new musical genius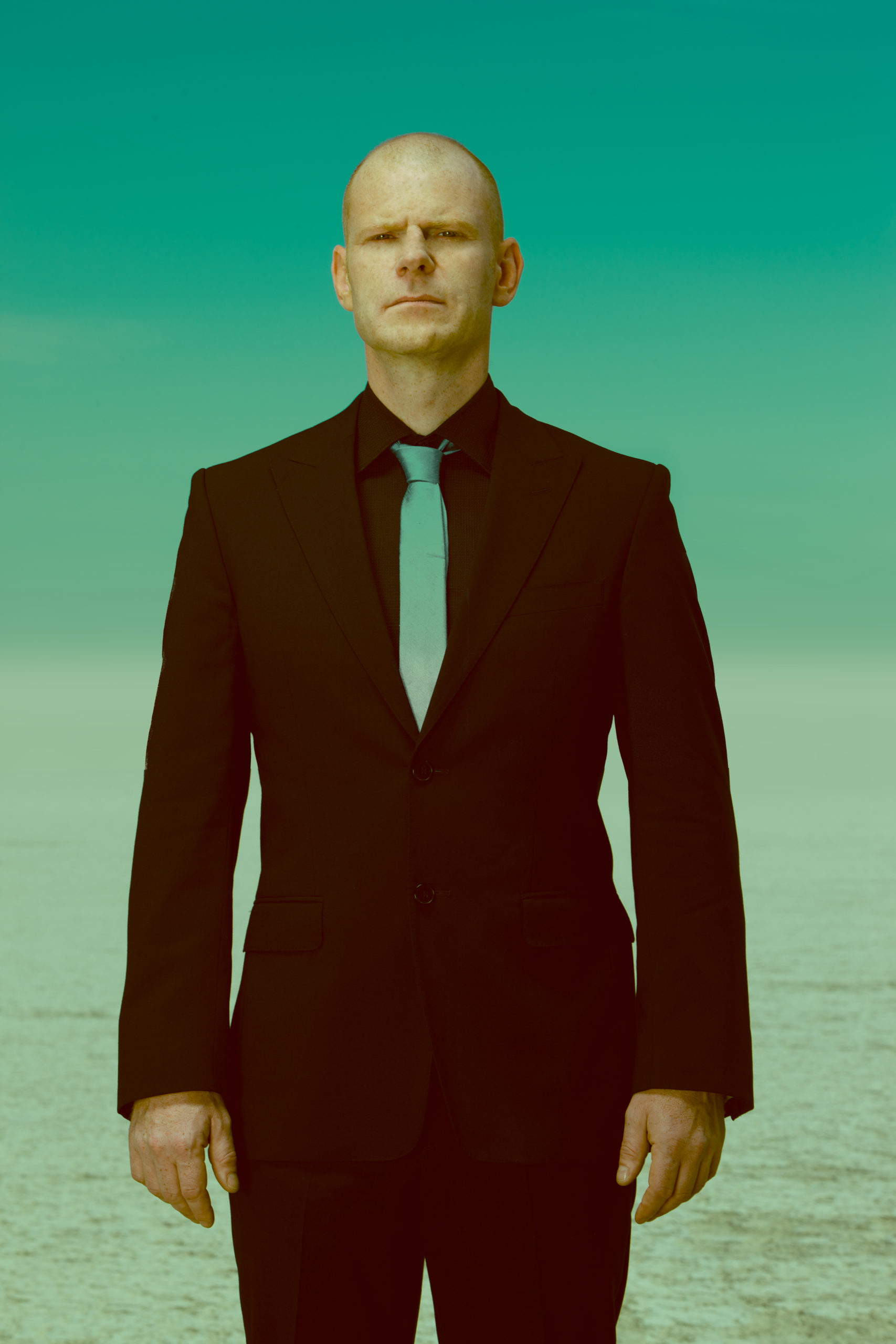 Scoring blockbuster films, creating a worldwide hit and working with Hollywood's top composers; there is nothing multi-instrumentalist Junkie XL cannot do. After a successful run as an artist, he has now turned to the world of film, where his career as a film composer is taking rapid flight.
Music has been a major part of Junkie XL's life (real name, Tom Holkenborg), his mother was a music teacher and violinist and his father was a talented harmonica player. As a child growing up in Lichtenvoorde, the Netherlands, he started playing the piano and the drum set when he was very young. He played in various school bands and took a job in a music store by the time he was 16. "Many synthesizers and music computers hit the market in the period of 1984-1985. From that moment I fully dove into the world of music," he recalls. By the late 1980s he landed his first international record deal and started touring the world. In 1997 he released his first Junkie XL album. "By the mid '90s I got really interested in music for video games and films, and I slowly tried to see what it would be like to do this." It wasn't until 2002, after his hit A Little Less Conversation came out, that he really turned to the film industry. The Elvis remix became a number one song in 27 countries and was a turning point in Junkie XL's career, as well as in his personal life. "This was a very emotional time for me, I lost both my mother and my sister that same year. It was very intense. I decided to do something radically different, and moved to Los Angeles."
Entering Hollywood
In Los Angeles, Junkie XL made the conscious decision not to use his fame as an artist to pitch himself as a fully-fledged composer. With much still to learn about the trade, he made the choice to start at the very bottom of the ladder. "I worked as an assistant for a well-known composer and slowly I learned everything and I studied a lot. At the same time I was still busy with my Junkie XL career," he says, reminiscing the strange double life he had from 2002 to 2006. "During that period I had a number one hit, a Grammy nomination and did a song with Madonna, but at the same time I was a composer's assistant. It was not glamorous at all, but I did learn a lot." His tenacity certainly wasn't in vain. Around five years ago, Oscar-winning composer Hans zimmer, (famous for films such as The Dark Knight, Pirates of the Caribbean, Inception and The Lion King called JunkieXL out of the blue. "When he called he said, 'everyone says I need to meet you but I have no idea who you are!' So I came round to his house and we connected immediately," he remembers. Starting by doing small assignments for zimmer, the collaboration grew and turned into a very fruitful partnership. In 2013, on Man of Steel, they did the score in full collaboration. "We worked very closely together for two years and then my career as a film composer really took off," he says. Currently, Junkie XL and zimmer are working on the highly anticipated Batman v Superman: Dawn of Justice movie, due to be released in 2016.
The artist and the composer
While Junkie XL feels he has more creative freedom as a composer, it is also a much more demanding job. "There is a lot of music that I made for films that if I'd put them on a record, people would think I'm nuts or wouldn't listen to it, but in the films they have a beautiful role," he says, but explains that being a film composer is not for everyone, even if you are very talented. "The pressure and stress is enormous, and the days are very long. Sometimes I work 16 hours a day, at months on end, including weekends." But thanks to his long career in music and extensive experience, Junkie XL has found a way to manage the workload. "Many times in my life I thought to myself, 'I work so hard I don't think I can handle it any more'. When I look back now, 15 years later, I think 'boy, did I have an easy ride'. It was just in my head that I couldn't handle it," he says. "It gets much easier when you've done it many times, and age also helps. you don't really see film composers of 22 years old in LA, they don't exist." His fame in the music scene also helped him to land jobs, or set up meetings with directors because they knew of him through his music. But it also had a downside. "you get a stigma of what kind of musician you are: 'isn't that the guy that makes club music? We don't need that for this film, we want a string orchestra'," he says. "I've had to fight against this for 20 years now, and I still hit this problem now and again. But I've built up a big network here and I just did six big movies, so now I'm known to everyone as Tom, the serious composer that you can ask for anything."
Scoring a movie
Having recently finished Hollywood blockbusters such as 300: Rise of an Empire, Divergent and Run All Night, his career is certainly taken a leap. But big movies by famous directors is not the thing he looks for in a project and variety is also important. "I love films with very strong characters that appeal to my imagination," he reveals. "If you look at the films I did in the last five years, they are all over the spectrum; from Man of Steel, a DC Comic, big action movie to the Dutch drama, De Gelukkige Huisvrouw and I just finished a British satirical comedy called Kill Your Friends, based on the book, and now Mad Max will be released, a sort of rock opera." Junkie XL explains that for a film composer there are two different types of project, one where the film is nearly finished and the director knows exactly what they want, and one where the composer is involved at a very early stage. He says: "This is when a director wants to discuss ideas with you. You develop musical concepts that he can deliberate on and sometimes even play it to the actors, to show: this is the kind of music we have in mind during this scene." Close contact with the director is very important to eventually come up with a score that will convince them, which takes a lot of back and forth communication. "First you search for the right feeling in the music, then you put it under a scene and then you see how it works with the dialogue and the setting," he says. "Also you need to look at the suspension arc in the movie; and how much do you show musically at the start and how do you end it. you try to tell a whole story via music."
Curiosity and inspiration
Despite his long portfolio, inspiration for new music is never hard to find; from doing new things, to reading the script or simply hearing a film title. "When I was initially asked if I was interested in Mad Max, immediately, all kinds of things exploded in my head, and I didn't even know the storyline," he recalls. "I'm naturally very curious. I often buy new instruments and try to learn to play them and always look for new things to try out. This urge keeps me fresh." This also includes changing up his everyday life now and then. "I always look for things that are different, that place me in a new setting. I'm also someone who needs my studio, where I work, to be changed every year, so it feels like I'm somewhere new again." Finding novel sounds is also an important source of inspiration, and Junkie XL is not afraid to create some instruments of his own. "For 300: Rise of an Empire, we bought an old piano and cut away the entire casing with an axe. What is left is a sort of piano harp; a metal contraption with strings. We placed this in a new casing and turned it into a sort of giant guitar. I connected it to amplifiers with guitar effects and played it with timpani sticks or with my hands," he explains.
The crazy world of Mad Max
George Miller's Mad Max: Fury Road is one of Junkie XL's recent projects, which will hit the international cinema scene this May. The film is set in an apocalyptic future world, where parts of the Earth are turned into scorching deserts and it's chaos that rules the population. Protagonist Max (Tom Hardy and Furiosa (Charlize Theron) enter on an explosive and dangerous journey to restore order. To fit these fiery visuals and volatile storylines, Junkie XL decided to pull out all the stops. "I literally used every single instrument I had at my disposal in the score. From drums to world music, to strings to a huge choir to woodwinds and synthesisers, sound designs, guitars, bass, sitars, you name it." To make the sounds even grander he used a 26-strong brass section and a 68 strong string section, far bigger than you'd see in any orchestra. "Because it is so theatrical, the music had to compete with the violent visuals. you just can't get away with a simple string quartet or a flute and a harp. you have to think over the top, and that is what we did." Finally, we ask him if there is anything on his professional bucket list that he hasn't already done. "I would love to do a cool scifi movie, like 2001: A Space Odyssey or Star Wars, that would be incredible," he muses. J.J. Abrams, are you listening?
Mad Max: Fury Road is released globally on 14 May
Subscribe to Our Newsletter
Receive our monthly newsletter by email