JÉRÔME D'AMBROSIO: Racing To Victory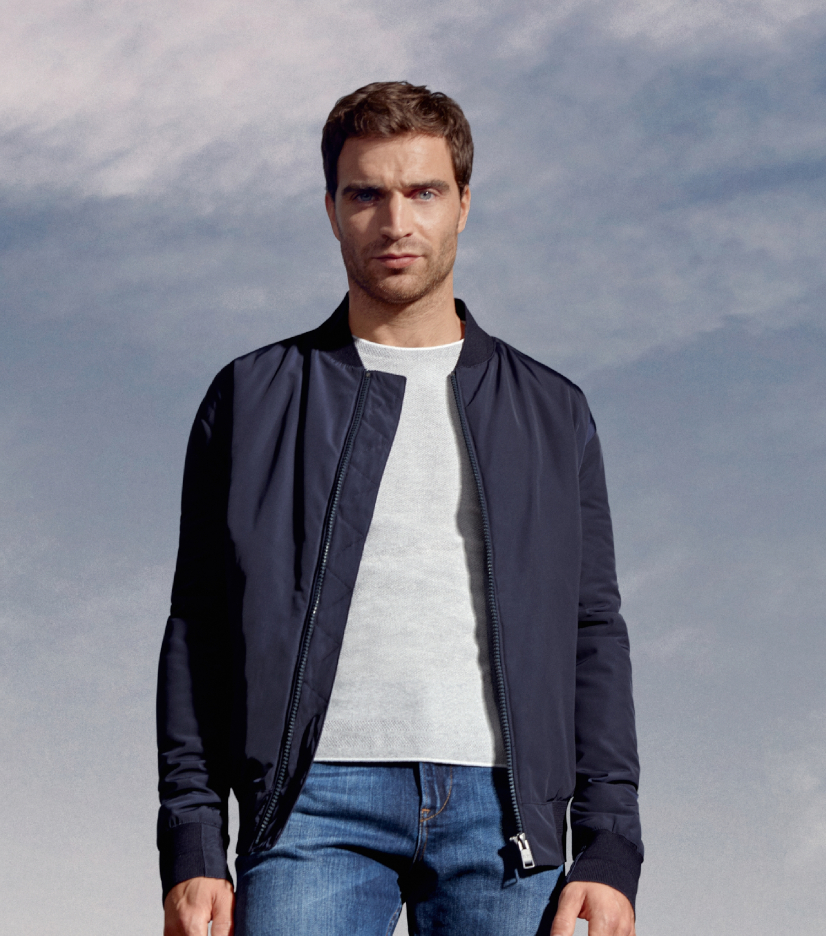 Now in its fifth season, the electric race series Formula E is becoming increasingly popular worldwide. One name on everybody's lips is that of 33-year-old Belgian driver Jérôme d'Ambrosio, who sped to victory in a dramatic race at the Marrakesh E-Prix back in January. Currently leading the driver standings in the championship, we caught up with the Brussels-born sportsman ahead of his upcoming races in Hong Kong and Sanya. Strong, focused and full of passion for Formula E, we think d'Ambrosio could well be the one to watch this season.
"This year I feel like I'm in a winning position," smiles d'Ambrosio, fresh from his victory in Marrakesh. The win was full of drama, with Portugal's Antonio Felix da Costa crashing out after being hit by his British team-mate Alexander Sims. "The race was really hard-fought," says d'Ambrosio, on reaching the top of the podium. "It felt amazing. I was so happy to win and start the season in a strong place."
Formula E
Since making its international launch in the grounds of the Olympic Park in Beijing in 2014, the rise of Formula E has been extraordinary. Today, with 11 teams and 22 drivers on the grid, the championship is home to some of the world's finest motorsports talent. BMW, Jaguar and Mahindra are just a few of the big-name manufacturers on board, with the competition allowing them to test and develop road-relevant technologies. By racing on the streets, Formula E is helping to perfect the way electric cars are designed, therefore improving the driving experience for regular road-car users across the globe.
"The driver has a big impact on the development of the car and I really enjoy doing that," explains d'Ambrosio, who joined Mahindra Racing for the 2018/19 season after four years competing as part of the Dragon Racing team. "I love the technical challenge behind Formula E, working on the strategy and all that kind of thing gets me really excited. I can spend hours speaking with the engineer, working on the method and trying to improve the car."
Globetrotting
The Formula E championship boasts one of the most exciting sporting calendars in the world, with 13 races covering five continents in cities including New York, Paris, Hong Kong and Ad Diriyah. "If you tune in to a race, I guarantee you won't be able to let go of it!" enthuses d'Ambrosio. "It's a true show. There's real overtaking happening all the time – you're not sitting on the sofa for two hours just waiting for one or two exciting laps.
"And if you come to watch it live you'll see how fans can really interact with the driver. We're closer to the spectators than any other series in the world."
For globetrotter d'Ambrosio, having the opportunity to visit so many thrilling destinations is a major work perk. "One thing I really do enjoy is travelling," he grins. "Thanks to Formula E, I get the chance to discover the world and learn about new places and cultures. For example, after Hong Kong last year, my fiancé and I went to Cambodia and Laos, and after Santiago, we went to Patagonia."
Italian roots
He has raced all over the world, scooping Formula E victories in destinations including Mexico City and Berlin, not to mention his most recent win in Marrakesh – but does d'Ambrosio have a favourite place to compete? "All the cities we go to are so amazing. Before a race, I like to kind of disconnect a bit and I'll often just go to the middle of the city and have dinner with my fiancé, family or friends. I think that probably in terms of the track and in terms of the Friday night dinner, Rome is my favourite city," smiles d'Ambrosio, who is half Italian and a self-proclaimed foodie.
"I really like eating well – one of my biggest expenses is restaurants. I enjoy tasting different food from different countries." So what is he like in the kitchen? "Oh I'm a very poor cook," he laughs. "The only thing I cook quite well is spaghetti in my own homemade tomato sauce. It's basic, but I love it."
Of course it is not all about fine dining and sightseeing: Formula E requires a huge amount of hard work and dedication. "There's a massive amount of preparation that goes on before the race, a lot of work with the team," he explains. "Then during the race it's so technical and you're just so focused on what you have to do."
Early talent
d'Ambrosio fell in love with racing at the age of eight after trying his first karting session while on holiday in Spain. "I started out playing football when I was a kid, but after I discovered go-karting, I told my mum and dad; 'I don't wanna play football anymore, I wanna be a racing car driver'. It all started there," he recalls.
"My father was a professional football player and my whole family was way more into that. But my parents were so supportive. It was the same for my sister, they always supported us in whatever we wanted to do. The rule was 'anything you do, you do it properly'. They told us 'choose what you wanna do and dedicate yourself to whatever it is'. We were very lucky in that respect."
In 1995, d'Ambrosio began karting seriously, winning the Junior Monaco Kart Cup five years later and enjoying a victory at the World Cup Formula A in 2002. At what point did he realise he wanted to make a career out of racing? "It's funny, because people think you start racing and straight away say, 'this is what I wanna do', but the reality is that if you ask a kid what he wants do do for a job, he probably doesn't properly understand the concept of going to work to make a living. When you're young, the approach is more like, 'I love the sport and I just wanna do it', but you don't think much further than that. Then probably when you're 15 or 16, you have to make decisions about your career and about school. That's when you realise, 'okay, this could be a career'. It's a slow and natural process."
Road to success
During the 2000s D'Ambrosio progressed through the single-seater ranks in Formula Renault and Formula Renault 3.5, before scooping his first major championship title in the inaugural season of International Formula Master in 2007. He then made the leap to competing in the GP2 Series and GP2 Asia Series with DAMS, finishing vice champion in the latter series for the 2008-09 season.
During this period, d'Ambrosio kept his position on the Renault F1 driver development programme and in 2010, Renault F1 appointed him as official test driver. His Formula One race debut came the following season with Marussia Virgin Racing. After a short stint in sportscar racing, d'Ambrosio joined Dragon Racing for the first season of the FIA Formula E Championship in 2014, spending four years with the team before his switch to Mahindra Racing. His passion for Formula E is unequivocal.
"I never feel like I'm working because this is my passion," concludes d'Ambrosio. His advice for any aspiring Formula E drivers out there? "Find what you love and hold on to it. And stand back up every time there's a bump on the road – there's a high chance you'll succeed."
TEXT: ANNA VILLELEGER
Subscribe to Our Newsletter
Receive our monthly newsletter by email