Jellow: Matchmaking in the freelancer era
Text: Arne Adriaenssens | Photos: Jellow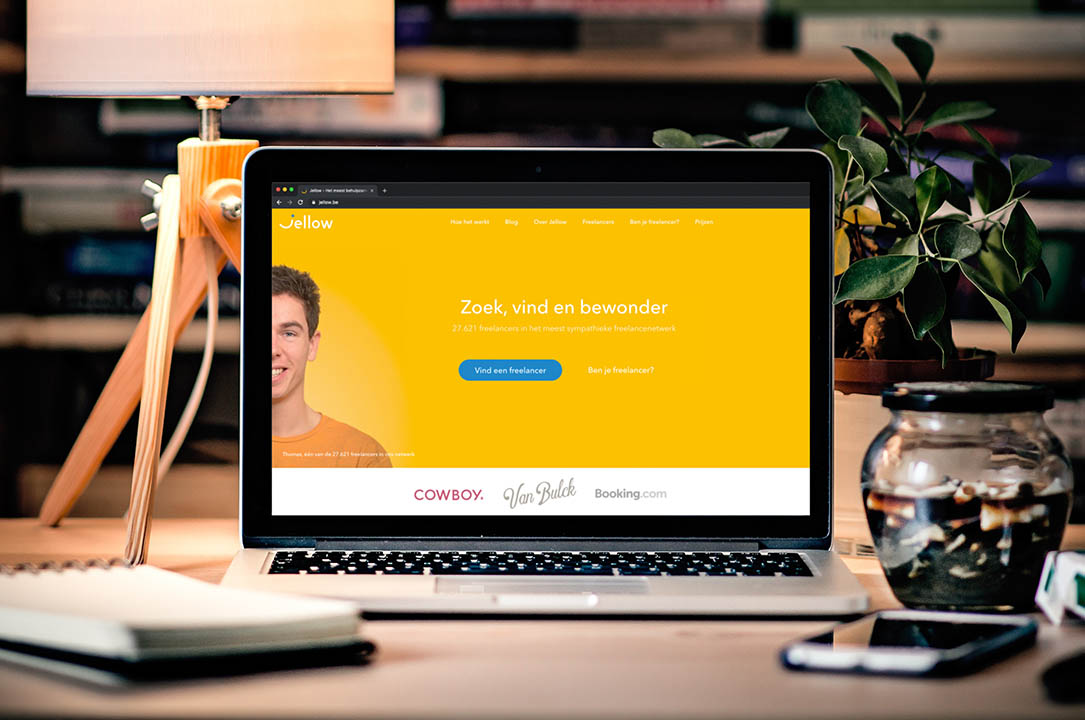 The 21st-century is one of flexible working. It might, therefore, not surprise that the freelance market is booming. In the last three years alone, the freelance pool of Flanders and Brussels has expanded by 22.7 per cent, or three times more than the regular job market. But how do you freelance your way to the top? Jellow, the Benelux region's biggest digital matchmaker for freelancers and employers, can give you a head start!
According to estimations, Flanders and Brussels will count more freelancers than fixed employees by 2030. And that makes sense, given the many advantages freelancing has. The limitless flexibility to work when, how and on which projects you want is very attractive to many. And, as every project is your business card for attracting new clients, the quality of the work provided is tower-high.
The difficulty many freelancers and companies struggle with, however, is finding each other. "There are thousands of talented freelancers out there and thousands of businesses, eager to work with them. But the trick is to find the right match," explains Mark Willems, CEO of Jellow Belgium. "That is where Jellow steps in. Our freelance network matchmaking software connects 27,000 freelancers and 1,700 companies. Businesses are just one click away from the best-suited freelancers from Belgium's and the Netherlands' biggest database."
Instead of paying for margins on freelancer rates, companies take a fixed low-cost monthly or annual Jellow subscription, after which they get unlimited access to the Jellow software and network. Depending on the profile they are looking for, they get to see a list of the most perfect matches. "Yet, what sets us apart from other platforms is that we allow no intermediary parties and are no marketspace. On Jellow, only the companies can reach out to the freelancers and not the other way around. This way, they won't be flooded in messages from eager freelancers who are not a match for the job." For freelancers, on the other hand, the service is entirely free.
Upon request, Jellow also performs a myriad of additional services for low fixed fees. Its matchmaker team can take the entire procedure upon themselves and present you the perfect matches on a platter, once they have been selected. If you want to test a specific quality of your freelancer, Jellow can arrange that too. "This is done by external partners of choice. As Jellow, we deliberately don't want to stand in between the clients and the freelancers. We just offer them an easy-to-use platform to get to know each other, but then we let the magic unfold by itself. In essence, we are a dating site for freelancers and employers. And we've ignited numerous successful love stories already."
Subscribe to Our Newsletter
Receive our monthly newsletter by email