Jan Fabre: An artist's ode to Belgium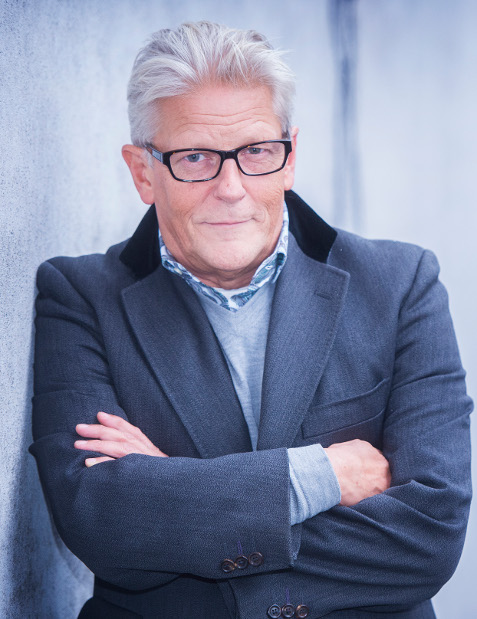 Born in Belgium in 1958, Jan Fabre has been one of the most talked-about names on the international contemporary art scene for more than four decades. The acclaimed multidisciplinary artist still lives and works in his native Antwerp, where he also helms his own theatre company, Troubleyn. We caught up with Fabre to hear more about the group's latest production: Belgian Rules/Belgium Rules. Comprising music, dance and text, the spectacle is an in-depth exploration of the creative's beloved homeland, with an international cast of performers searching for the Belgian identity.
Currently touring throughout Europe, Belgian Rules/Belgium Rules will arrive in the Benelux next month with performances lined up at prestigious venues including the Concertgebouw Bruges and Stadsschouwburg Amsterdam. With music by Raymond van het Groenewoud and text by Johan de Boose, the performances sees Fabre celebrate – as well as criticise – the place he calls home. "Belgium is the country I was born in. It's an absurd, surrealistic Monty Python country. For instance, we are the land with the most ministers in Europe. This tiny territory is divided in three parts: Flanders, Wallonia and the German part. We have three official languages! We are bursting with bureaucracy. Belgium is an artificial state," begins Fabre."But it is also a beautiful country! At the same time, Belgium is everything but a failed state. We are multicultural and multi- national. We are united in our differences. Since the Middle Ages, we have been a relatively rich and developed country.
Belgium has always been a fruitful platform for the arts, from the Flemish classical painters and polyphonists to the 20th century surrealism and Belgian cartoons "This piece will be an homage to Belgium. As Fellini did with Rome, I wanted to do something similar with my home country, Belgium. An ode that is at the same time a magnifying glass: all the beautiful ugliness and the ugly beauty of Belgium is shown. It is a colourful celebration and at the same time a critical examination. For example, we talk about what the Belgians have done in the Congo, which has been a taboo for a long time. It will be a festive meeting, a collision between word and image, in my own visual and theatrical language. As Fellini did with his film Roma: a critical declaration of love."
The prince of Antwerp
In November, Belgian Rules/Belgium Rules will show at the Toneelhuis in Antwerp, the city where Fabre was born and developed his passion for art. As a child he was fascinated by the Rubenshuis; the former Antwerp home of Flemish master Peter Paul Rubens. "My father passed on to me his talent for drawing. He took me as a very young guy, aged ten, to the Rubenshuis, to make sketches and drawings. He also took me to the zoo to make drawings of both animals and humans. He introduced me to the teaching of Lavater's physiognomy," recalls Fabre.
Fabre's mother also had an important influence on his oeuvre. "My mother gave me the love and the passion for language. She translated for me when I was still very young the classical poets: Baudelaire, Rimbaud, Verlaine. Also, the 'chansonniers', such as Édith Piaf, Lucienne Delyle, Georges Brassens, and Jacques Brel."
Fabre was a pupil at Antwerp's esteemed Royal Academy of Fine Arts, which was founded in 1663 and counts the likes of Emile Claus, Ford Madox Brown and Panamarenko among its alumni. Dutch master Vincent van Gogh even spent a few months there prior to his departure to France. Belgium's second city, long famed for its thriving art and fashion scene, has had a profound impact on Fabre. "I am the prince of Antwerp. I love the United States of Antwerp. Every corner and gutter of that city is in my blood," he asserts. "I am a very provincial artist. For that reason, maybe, my work is universal. I do not have the disease that is called 'Internationalitis'. I love the Antwerp dialect. I love to take walks in the cemetery of Antwerp. As a young artist, I hated my country. But in the beginning of the 1980s I was living for year and a half in New York. By being in America, I started falling in love with Belgium and getting a deep respect for the cultural history and traditions of both Belgium and Europe."
Anarchists and artists
Along with artists such as Luc Tuymans and Michaël Borremans; Fabre remains one of Belgium's biggest names on the international art scene. Despite his global success, Fabre still resides in his native Antwerp like Tuymans, while Borremans continues to live and work in Ghent. What is it that makes Belgium so attractive to artists? "Belgium never had real economic or military power. Belgium rules nobody – on the contrary. Within our history of more than 2,000 years, we have almost always been occupied by foreign powers: Romans, Spanish, Austrians, French, Dutch, Germans… Many wars by others have been fought on our grounds. That is also the reason why Belgium is inhabited by anarchists and artists. We are naturally critical of authority and skeptical of regulations. This individualistic relationship with rules is also an important theme in the performance. Irony for instance is an important weapon here, and subversion is genetic in Belgium," explains Fabre.
"Art has always been a subversive act in Belgium. Take Hieronymus Bosch: he was a well-educated man, and he was catholic. But he was attacking the power and the church in his paintings. We rule in the arts. The oil painting was invented in Belgium! Here we do not trust the law, the rule, the word. Here, the image guides us." Fabre is a great admirer of his contemporaries such as Borremans and Tuymans, whom he praises for having "their own universe and their own style". He is also a fan of Belgian conceptual visual artist Kris Martin and Dutch creatives including Henk Visch, Hans Van Houwelingen, and Rob Scholte. "All these artists created beautiful, permanent works in the Troubleyn/Laboratorium in Antwerp, the studio for my theatre work."
Making history
Fabre has exhibited all over the world, and earlier this year had a solo exhibition at the iconic Hermitage Museum in Saint Petersburg, Russia. "I was the first living contemporary artist that got a major solo exhibition in that museum," he reveals. Called Knight of Despair / Warrior of Beauty, it featured more than 200 exhibits. "I worked for
three years on that exhibition and created a whole new series of works for it. It was an incredible experience to work there, between all the Flemish masterpieces in the Winter Palace and also in the new spaces, designed by Rem Koolhaas." Meanwhile, as part of the 57th Venice Biennale, the exhibition Glass and Bone Sculptures 1977-2017 is running until 26 November at the L'Abbazia di San Gregorio, showing a series of Fabre's works in glass and bone. The exhibition is a philosophical, spiritual and political meditation on life and death centred around the notion of transformation.
"The reason for bringing glass, and human and animal bones together stems from the memory of my sister as a child playing with a small glass object. This made me think of the flexibility inherent in human bone and glass. Some animals, and all human beings come out of the womb like molten glass out of a melting oven.  "Everyone can be moulded, bent and shaped with an amazing degree of freedom," concludes the artist.
TEXT: ANNA VILLELEGER | PHOTOS: © ANGELOS BVBA PHOTO/ FRANK BAHNMULLER
Subscribe to Our Newsletter
Receive our monthly newsletter by email