Instituto Cervantes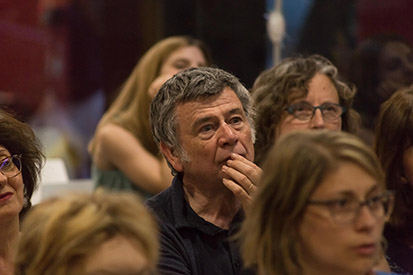 With 87 centres in 44 countries worldwide, the Instituto Cervantes has been promoting Spanish and Hispanic language and culture for more than 25 years. 
The Instituto Cervantes in Brussels offers a raft of language courses at all levels, running through the year and welcoming both children and adults, plus, shorter intensive courses run through the summer months of July and August – morning, afternoon and evening options available. Levels commence at complete beginner, through to intermediate and advanced – the latter of which which brings students up to university and professional proficiency. The Institute also enables official certification of the various levels of proficiency, thanks to the DELE and SIELE examinations.
Does your business need Spanish for professional purposes? Then courses can be tailor-made to suit your legal, banking, or other requirements. Specially trained teachers come to your workplace at a time to suit your needs. Tailor-made courses are also available via video-conferencing. Distance and internet learning is also offered, so you never need miss out whilst travelling and you can take advantage of the AVE GLOBAL platform on your mobile phone, which is an entertaining, effective and convenient way to brush up your Spanish anytime, anywhere.
The Cervantes Institute prides itself on its collaboration with a number of universities in the country that offer special training to teachers of Spanish so they can keep up-to-date with the latest specialisms and make sure you receive the best.
The Institute Cervantes in Brussels houses an extensive and technologically advanced library that is also open to the public. Peruse more than 31,000 volumes dedicated to Hispanic language, art, history and culture. Try an audiobook to enhance listening skills or just to enjoy a story. Thousands of films and documentaries are available to borrow and there is a well-stocked area for teen and children's literature too. This highly interactive space houses more than 2,000 CDs of classical, flamenco and pop music so you are sure to find your favourite Spanish and Hispanic musicians. And if you would like your children to begin music training in Spanish, then the Institute Cervantes in Brussels offers a music school from the age of three where children learn from an extensive Spanish and Latin American repertoire.
Various exchanges, conferences, debates, talks, performances, film and more run throughout the year, where writers, filmmakers and researches can share their passion with the audience. Access to these events is free on a first come, first served basis. Just sign up for updates and newsletters to be sure not to miss out.
Subscribe to Our Newsletter
Receive our monthly newsletter by email