Igone de Jongh: Always on point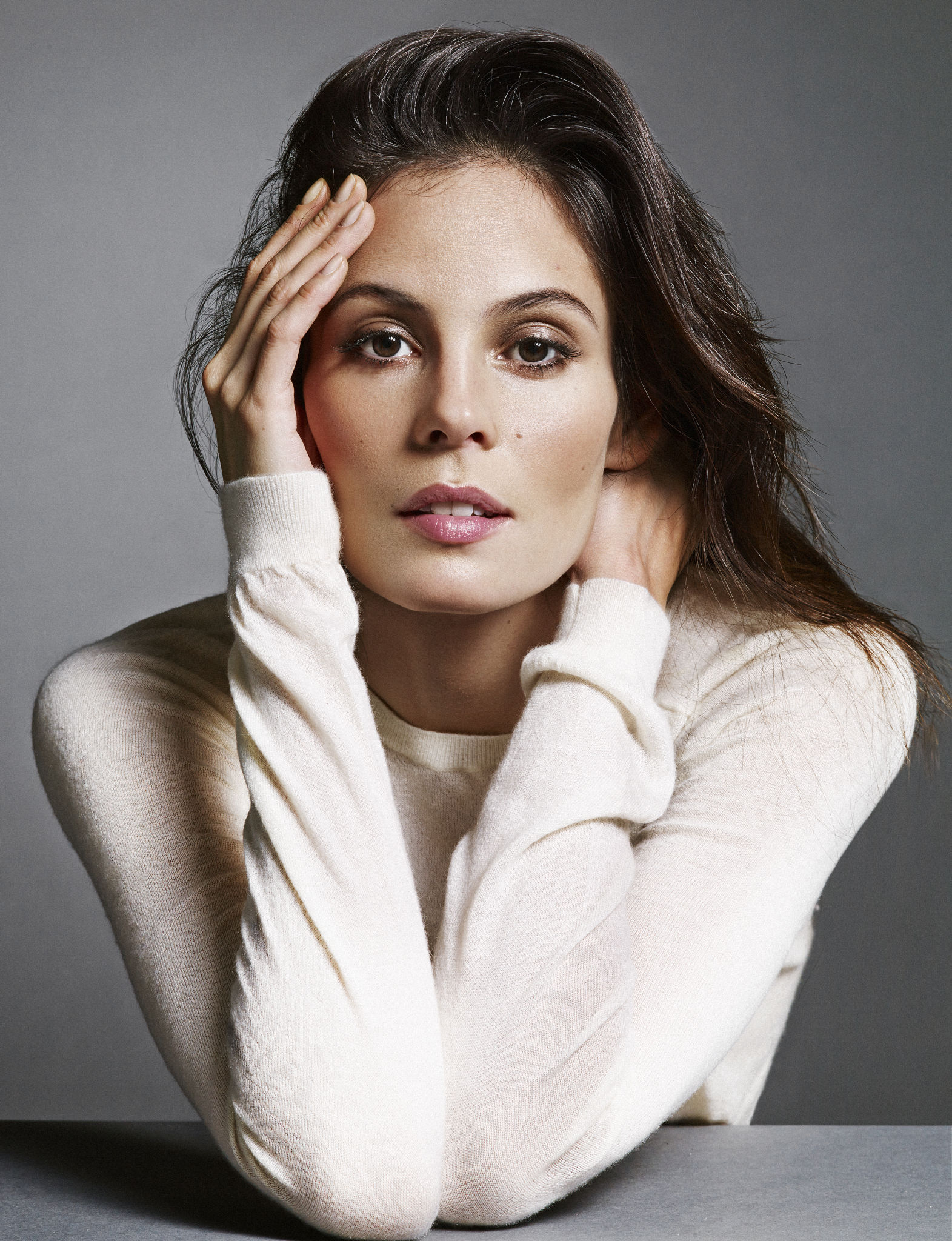 Having joined the Dutch National Ballet as an aspirant in 1996, it was not long before Igone de Jongh had risen all the way up the ranks. She was promoted to the role of principal dancer in 2003, garnering international acclaim for her exquisite performances in ballets such as Hans van Manen's Fantasia and John Neumeier's La Dame aux Camélias. In recent years, De Jongh has also found time to make her mark as a judge on the hugely popular elevision series Dance, Dance, Dance. As she looks back over two decades at the Netherlands' most prestigious dance company, Discover Benelux caught up with the darling of Dutch ballet.
Romeo and Juliet, Swan Lake, Giselle; these are just a few of the famous ballets that De Jongh has taken lead role in over the years. This spring, she will star in John Cranko's Onegin, a ballet based on Russian writer Alexander Pushkin's eponymous 19th-century novel in verse, a dramatic tale exploring love and death. "I'm very excited about that. It's such a beautiful story," begins the 37-year-old. "Like a lot of ballerinas, I've realised that the older we get, the more interested we are in telling a story. The more dramatic it is, the better."
An enchanting storyteller
Over the festive season, De Jongh wowed the crowds with her performance in Ted Brandsen's modern retelling of Coppelia, a version created by the choreographer a decade ago with De Jongh in mind. "To come back to that role ten years later, I approached it in a very different way. It was nice, I found a different way of telling the story and making it a good role," she explains. De Jongh's ability to get under the skin of the characters she portrays is just one of the qualities that makes her such an enchanting performer. Her passion for dance is palpable. "I love my profession so much and I always find something to love in a role. Even if the character is very far away from me, I find something that interests me or that I focus on," she adds. We wonder whether De Jongh has a favourite role? For a dancer of such versatility, her response is unsurprising. "No! And thank goodness, because if I had one favourite, I would be so bored." Musing on dream roles that she is yet to play (Manon would be her first choice), De Jongh concedes that classics such as Swan Lake, Carmen and Romeo and Juliet will always be "very dear" to her. "There are still things that I would like to do, but it's also very nice to come back toold ones," she smiles.
Destined for success
De Jongh began dancing at the age of six, having begged her mother for lessons. "I really wanted to start earlier but my mum said it would be pointless," she recalls. "I think in a way she was right. When you're so young you don't really do ballet, you're just sort of running around. I was doing lots of other things so she was like 'okay, let's see if in a few years you're still really excited about it, then you can do it'. So then I started aged six." Back then, she could never have imagined she would go on to become the most celebrated ballerina of her generation in the Netherlands. De Jongh has a long list of awards to her name, and in October last year was awarded the 2016 Golden Swan for her contribution to Dutch dance at the opening of the Dutch Dance Festival in Maastricht. "I was very happy with the prize. It's nice to get those kinds of rewards for all your hard work – but I'm not somebody who is very focused on that, to be honest. It means much more to me that I have people buying tickets to come and see me."
No limits
Growing up, De Jongh was inspired by legendary Dutch ballerina Alexandra Radius, who she says helped her a great deal in terms of guidance and motivation. "I don't think people realise now how hard you have to work, and how worthwhile it is to work so hard," she explains. "Sometimes you need to not think too much about being tired. The work needs to be done and there is no limit to working hard, especially in ballet." These days, it is De Jongh herself who is a role model for aspiring dancers. "I take that role very seriously," she affirms. "I think it's very important for kids to have somebody to look up to. I guess I started realising that more and more when I became a mother, because you see things more through the eyes of children."
Proud mamma
It was 2010 when De Jongh and her partner Mathieu Gremillet, a former soloist with the Dutch National Ballet, welcomed their son Hugo into the world. Is he a little ballet star in the making, we wonder? De Jongh is not so sure. Her aforementioned performance in Coppelia, a ballet renowned for being popular with children  and adults alike, did not initially pique Hugo's interest. "I said, 'do you want to come and see me dance in Coppelia?' and he said 'well… are there any animals in it?' and I said 'no' and he said 'no, then forget about it'. So, he's not so interested!" she laughs. "I think he's more proud of me being on television. It's easier for him to relate to."
Dirty Dancing
De Jongh's television career really took off in the autumn of 2015, when she joined the hit reality show Dance, Dance, Dance as a member of the judging panel. The programme sees celebrities compete with one another as they recreate famous dance routines from the movies and iconic music videos. When asked if there is a particular routine that she would like to recreate herself, De Jongh chose Jennifer Grey and Patrick Swayze's famous routine to the song (I've Had) The Time of My Life from 1987 film Dirty Dancing. "I love that movie and I think that would be really cool to do," she enthuses. De Jongh has a few famous music videos on her mind, too. "I would also want to do some Janet Jackson or Madonna."
The world is a stage
It is safe to say De Jongh has the moves to take on the Queen of Pop, but does she have the vocals too? "I really cannot sing!" she laughs. When asked what she would have been if she had not been a dancer, De Jongh really cannot imagine her life not involving the theatre in some way. "An actress is the first thing that comes to mind," she begins. "I would still have liked to do something involving performing and being in the theatre. Ballet involves a type of acting, just in a different way." Given that De Jongh has already proven herself as a natural in front of the camera, as well as on stage, we wonder whether an acting career could still be on the cards? "It's something that I'm not saying 'no' to. I'm thinking about it," she admits. But you can breathe a sigh of relief, as this prima ballerina does not have any plans to hang up her ballet shoes just yet. "I'll still be dancing for a while!"
TEXT: ANNA VILLELEGER / PHOTO: Alique
Subscribe to Our Newsletter
Receive our monthly newsletter by email