Holland Casino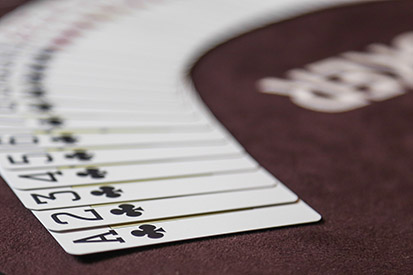 Located in the heart of Amsterdam and close to Leidseplein, several museums and the beautiful canals, Holland Casino Amsterdam City Centre is the perfect place to start an exciting night out.
Holland Casino has 14 venues throughout the Netherlands, with Amsterdam City Centre being the flagship casino. What used to be an old prison has been refurbished and now houses a superb casino with a complete gaming range including, for instance, table games such as black jack, American roulette, punto banco and poker, as well as slot machines.
The big hit is bingo at the restyled Low Limit Area , with an exciting bingo experience every Friday and Saturday evening starting from 9pm. But this is a far cry from the traditional bingo club or community centre event. "It's a new way of playing Bingo," says marketing coordinator Judith Meijer. "This is a more modern – and more fun – version: Bingo 2.0. It's fast paced and we also have a live in-house DJ and fabulous cocktails in the bar."
At the casino, guests can really experience the thrill of the game with great music and entertainment – all to set you up for a night out on the town. And Holland Casino Amsterdam City Centre is the only place in the city centre with the possibility for late-night dining in its stylish restaurant The Brasserie, which serves delicious meals until 2am.
And, of course, the casino has a guest-centric approach and its enthusiastic staff makes everyone feel welcome to try the exciting games – experienced players as well as newbies.
Subscribe to Our Newsletter
Receive our monthly newsletter by email