Heartland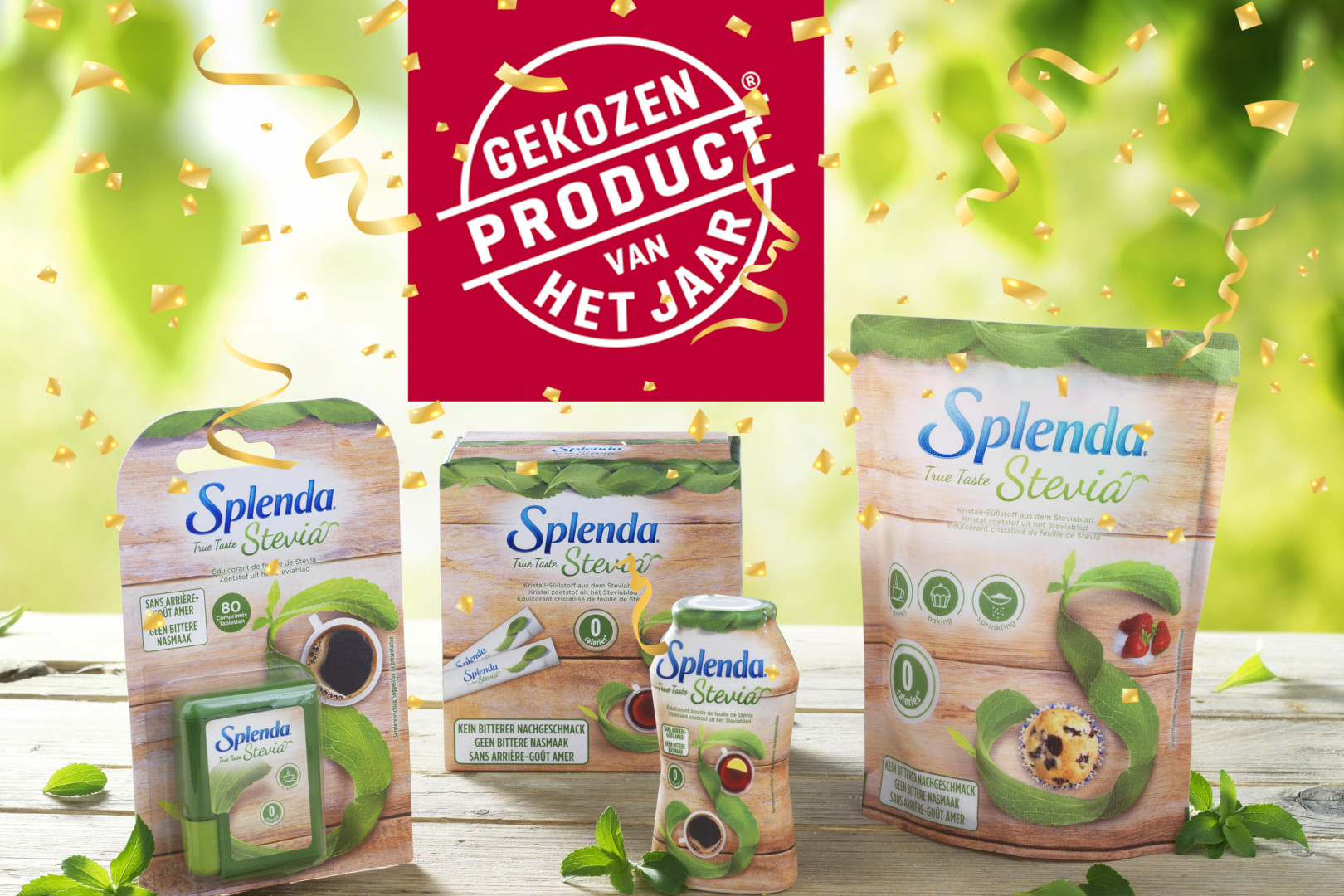 At last! Tasty, guilt-free sweetness for the Benelux
TEXT: ARNE ADRIAENSSENS & STUART FORSTER | PHOTOS © HEARTLAND EMEA
While many of us can resist the urge for sour, salty or bitter flavours quite easily, a craving for sugar is much harder to suppress. Unfortunately, however, sweet indulgences are often the first to be elimi-nated from the menu as we aim to lead a healthier lifestyle. Luckily, the new stevia sweetener from Splenda allows us to enjoy true sweetness, while keeping both the taste buds happy and the body healthy.
Since the break of the new millennium, Splenda has been the leading company in the production of no-calorie sweeteners. Its sucralose-based sugar-alternative is a kitchen classic to bake with, to sweeten up hot beverages or to sprinkle on top of desserts or fruit. Now, the Heartland Food Products Group, mother company of Splenda, has come up with a new, innovative product: Splenda Stevia, which claims to have a better taste than other stevia products. "We always thrive to combine great taste with better-for-you, low-calorie products," says Henrike Wilkens, marketing director for Heart-land EMEA. "Stevia Sweetener is extracted from the leaves of the stevia plant. That makes it a very balanced and healthy alternative to sugar."
Revolutionary new process
Splenda is not the first company to introduce stevia in the food industry. Since the European Food Safety Agency regulated it in 2011, many companies have launched products using the plant's extract instead of sugar. The big issue they came across, however, was its strong, bitter aftertaste. Most com-panies do not use more than 45 per cent of stevia and supplement it with regular sugar to cover the unpleasant bitterness. Some producers even add other sweeteners, sugar or aromas to mask the af-tertaste of their stevia products.
But Splenda has now solved this problem. The experts at Heartland's research centre have discovered a revolutionary process through which they can extract the sweet substance from another part of the plant, eliminating the aftertaste. "So far, companies mainly use Rebaudioside A, which has known dis-advantages. Splenda Stevia, on the other hand, gets its unique sweetness by using a stevia leaf extract rich in Reb D, a better-tasting stevia leaf extract which doesn't have that bitter edge," adds Henrike.
Product of the year
This February, the hard work was rewarded when Splenda Stevia claimed the title 'Product of the Year' in the Netherlands. The most important reason for this recognition is the novelty of offering a stevia product with great taste. Important also, is the change of mentality that the product is about to bring about. "In the past, stevia and other sweeteners were mostly marketed for people who suffer from diabetes and obesity. The available products barely resembled the experience of sugar, didn't keep their taste promise and thus failed to gain popularity among a broad audience. Our aim is for Splenda Stevia to attract those who just want to live more healthily, more balanced or simply reduce their sugar intake," points out Henrike.
To enjoy the healthy sweetness boost at any moment of the day, the product comes in a variety of sizes and shapes. Its 'crystal' form is available in pouches as well as in small sticks. In addition, Splenda Stevia is also available in tablets for coffee or tea, and even in liquid form.
Healthy and tasty products
Apart from Splenda Stevia, Heartland offers a range of other healthy and tasty products. Of course, there is the Splenda Sucralose sweetener range and also GoSplash, fresh and fruity water enhancers. And since recently, they also offer the bottled cold-brew coffees of Java House. "The iced coffee sec-tion of the supermarket is dominated by drinks with lots of milk, cream and sugar. They are all very heavy and not necessarily healthy. Our Java House products are different. They are pure, black and taste like coffee."
Cold brew coffee
The Java House cold-brew coffees are brewed with 100 per cent Arabica beans. In a meticulously per-fected process, the selected beans are roasted and grind and left to soak in cold water for 12 to 15 hours. This results in a velvety cold drink that is rich in taste but low in bitterness and acidity. "Our re-fined process guarantees us the perfect, balanced coffee. We keep it 100 per cent authentic without reconstituted coffee, coffee additives, coffee derivatives or preservatives. Our hero products are Ara-bica Black and Vanilla Black – the Blacks really make the difference in the cold coffee category," reveals Henrike.
Cold brews like these are traditionally enjoyed as the name suggests. And those who enjoy their cof-fee with a kick might like to mix in something stronger as well, like the popular Espresso Martini. And if you like it a little sweeter, you can always soften up your cold cup of joe with some calorie-free Splen-da Stevia, of course.
Subscribe to Our Newsletter
Receive our monthly newsletter by email