Halina Reijn: No more going solo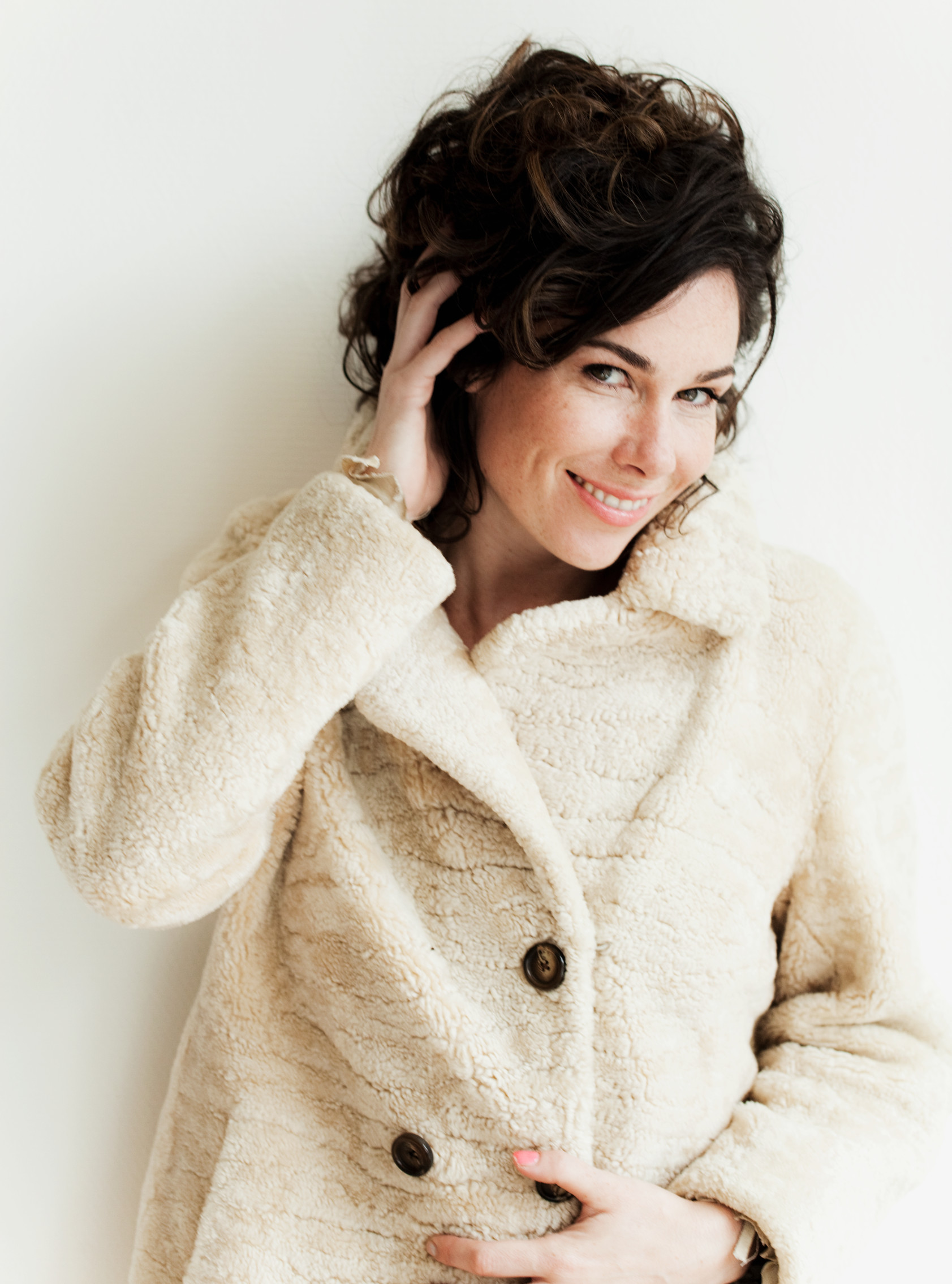 She is one of the Netherlands' most talented actresses. She has graced the stage all over the 
world, has an incredible list of Dutch film and television productions to her name, and even 
appeared alongside Tom Cruise in 
Valkyrie
 in 2008. Having turned 40 last year, the moment has 
come for Halina Reijn to reflect on her life as she tries to overcome personal challenges and start a
new business venture.
Reijn is not one to sit still. She recently finished touring Asia for a solo theatre production, while 
simultaneously shooting a film, publishing a book and starting a company. "My days are very full and 
very varied," she says, adding that there is no such as thing as an 'average day' for her. "I called off a 
movie that I was meant to do so now I have a little more space, because I was really was at my wits 
end."
Standing strong on stage
Reijn has a flourishing career on the silver screen, but her favourite place is without a doubt the 
theatre. Originally from Groningen, she studied at the Maastricht Academy of Dramatic Arts where 
her talent was quickly recognised. She joined a theatre company before she even finished her course 
and moved to Amsterdam. In 1998 she won a Columbina award, naming her the best stage actress in 
a supporting role. Four years later, at 27, she joined classical theatre company Toneelgroep 
Amsterdam, where she has worked ever since.
Reijn explains how she views the difference between stage and film acting. "Al Pacino once said: 
'Doing stage is like walking on a tight rope high in the air without a safety net, while doing movies is 
like walking on a line drawn on the floor'." It is very much this intensity of stage acting that she finds 
satisfying, whereas in film you tend to play a much smaller part. "A lot is decided in the edit," she 
says. "Theatre is much more straight forward and it's really about the live experience, you have 
more influence on what happens."
With Toneelgroep she has played in numerous well-known productions including works by 
Shakespeare, Chekhov and Ibsen. In 2013 her starring role in 
Nora
 gained her the Theo D'Or award 
for best Dutch stage actress. "These are pieces that have proved themselves for hundreds of years, 
so the scripts are really good. And with film, that is less obvious. You'll rarely find a part as complex 
as for example Hedda Gabler; you only find that on stage in the Netherlands."
She admits that occasionally this affects her work on a set, although she will always find a way to 
push through and give the film her best. "Very often, when I am on a film set, I wonder: what I am 
doing here. I find it much less intense than theatre," she says, "Sometimes, I really think; guys, 
seriously, what are we doing? Like when you have a really bad script. I just find that film in the 
Netherlands in general is a little clunky and unimaginative. While the level of theatre, globally, the 
Netherlands is right at the top."
Experience through repetition
It is clear that Reijn has a strong passion for her work, but she also recognises there are downsides 
to it. "It's just as two-sided as for a professional athlete, you have to give up a lot; you completely 
hand yourself over to the director, so it's not all just fun and games."
One of the things she struggles with is theatre's repetitive nature. Reijn has been playing her most 
recent production, the monologue 
La Voix Humaine
, for over seven years now. But she also finds 
that this experience helps her. "As I am getting older, I also notice that I play the part better. And 
that is really cool to see, that you're more relaxed."
La Voix Humaine
 is a solo play written by Jean Cocteau in 1930. It shows the final phone 
conversation between a husband and a wife who recently split up. "The monologue is about 
heartache and, because of that, it is really interesting to see that you can take your personal 
development along in a part like this. As if every time you have a different man on the other side of 
the phone."
A childhood dream come true
Reijn is currently wrapping up the Dutch musical film 
De Zevende Hemel
, directed by Job Gosschalk. 
Back when Reijn was still at acting school it was Gosschalk who discovered her while he was working 
as a casting director. So she finds it really special to be working with him again. "He has really been 
my mentor. He made me big and has more or less decided all my early career choices."
The film, released in the Netherlands in November, follows a Dutch-Italian family who run a 
restaurant. As the parents want to hand over the business to their children, a whole array of 
problems get in the way. "It is a type of family drama, and all kinds of things happen whereby 
everyone is pitted against each other. And the original thing about it is that people sing in it."
It was in fact her attraction to musicals that made Reijn want to become an actress in the first place. 
She says: "I wanted to be Annie, from the film 
Annie
. I thought that would be my ultimate 
occupation. So I think it's quite funny that now, at 40, that's what I've ended up doing."
While Reijn has singing experience thanks her acting course, she has hardly ever put her talent to 
use since. She confesses being terrified of singing on set, but also was rather sceptical about the 
concept to begin with. "When I heard about it, I thought, that is ridiculous," she says. "I just came 
back from Italy where we had our final filming days, but they had already finished a whole part. And 
strangely enough, it really works. It's a kind of melodrama, with that Italian flair as they suddenly 
erupt. And they are all Dutch songs that will be familiar to most people."
Being an active writer of both books and for various print media, Reijn is not unfamiliar with 
branching out into different fields. Recently she even set up her own film production company, or 
"ideas factory" as she likes to call it, together with her best friend and fellow actress Carice van 
Houten.
While starting the company, called Man Up, Reijn and Van Houten were very much inspired by 
actresses such as Meryl Streep, Drew Barrymore, Lena Dunham and Reese Witherspoon. Reijn 
explains: "These are all women who co-produce or finance all kinds of films in America or buy the
rights of books. And for us, because we gained so much experience so early on, we also quickly hit a 
sort of glass ceiling of what we can achieve. We just really felt like using that experience to start 
creating something. And I think anyone who approaches 40 will recognise this, even if you are a 
plumber. You just want to be standing at the cradle of things more, make your own plan and not just 
work on the behalf of others."
One of the themes Reijn feels really strongly about is telling stories from a female perspective. As 
the film industry is still very much the domain of men, the name 'Man Up' is also bit of a jest to 
themselves: either you can complain about a situation or try and do something about it. Reijn: "It's
not like we will make movies about angry women in overalls stabbing down men, not at all. I think 
we are just really searching for what drives women, how are we put together and why are we such 
weird, complicated beings. And there are all kinds of stories that flow from these questions."
Opening up about vulnerabilities
This month, Reijn is also releasing her latest book 
Loos
. It is the result of a column she wrote a year 
ago about women being involuntarily childless. Reijn: "There are so many expectations of women, 
and that is what the book is about for me, but with a lot of humour. I just write about everything 
that I do and encounter, with – people will hopefully see – a lot of self-deprecation." Reijn was 
inspired to write the initial column when 
De Morgen
, a Belgian newspaper, dedicated that day's 
issue to the theme of women being involuntarily without children. "That really struck me, and I 
wrote a kind of reaction on that."
While Reijn had always been very honest and open in her writing, it was rarely picked up by the 
media abroad. This time it did, and it unleashed a real media storm in the following months. "I was 
quite shocked by it. Had I known this in advance, I don't know if I would have done it like this.
Because I instantly became the designated ambassador of childless women, and that was never my 
intention. I am just an actress."
While she laughs about the fact, she understands it is a little dubious to complain about the 
attention. She is also glad that she could be someone people could connect with. "Of course, it is 
really great that apparently you struck a chord because the reactions were so strong. Apparently it is 
a massive, growing group who are stuck with this problem," she comments. "But yes, it was quite 
intense to walk along the streets knowing that everyone knows this about you."
But Reijn has definitely not given up hope of finding love and having children. "Not at all. It is just 
that, really early on, I began considering the option that it might not happen," she says. "It goes 
against the standard image of being an independent woman who is super successful and doesn't 
need anything. I try to be vulnerable by saying; it just really sucks."
One of the reasons she would like to start a family is connected to her drive to start the production 
company: it is about wanting to create and convey something. "I feel like I've received so much, so it 
is a drive to let go of your ego and start giving to others," she says, "I think it would be really great, 
really hard as well, but really fulfilling."
Text: Myriam Gwynned Dijck
Subscribe to Our Newsletter
Receive our monthly newsletter by email