Geldhof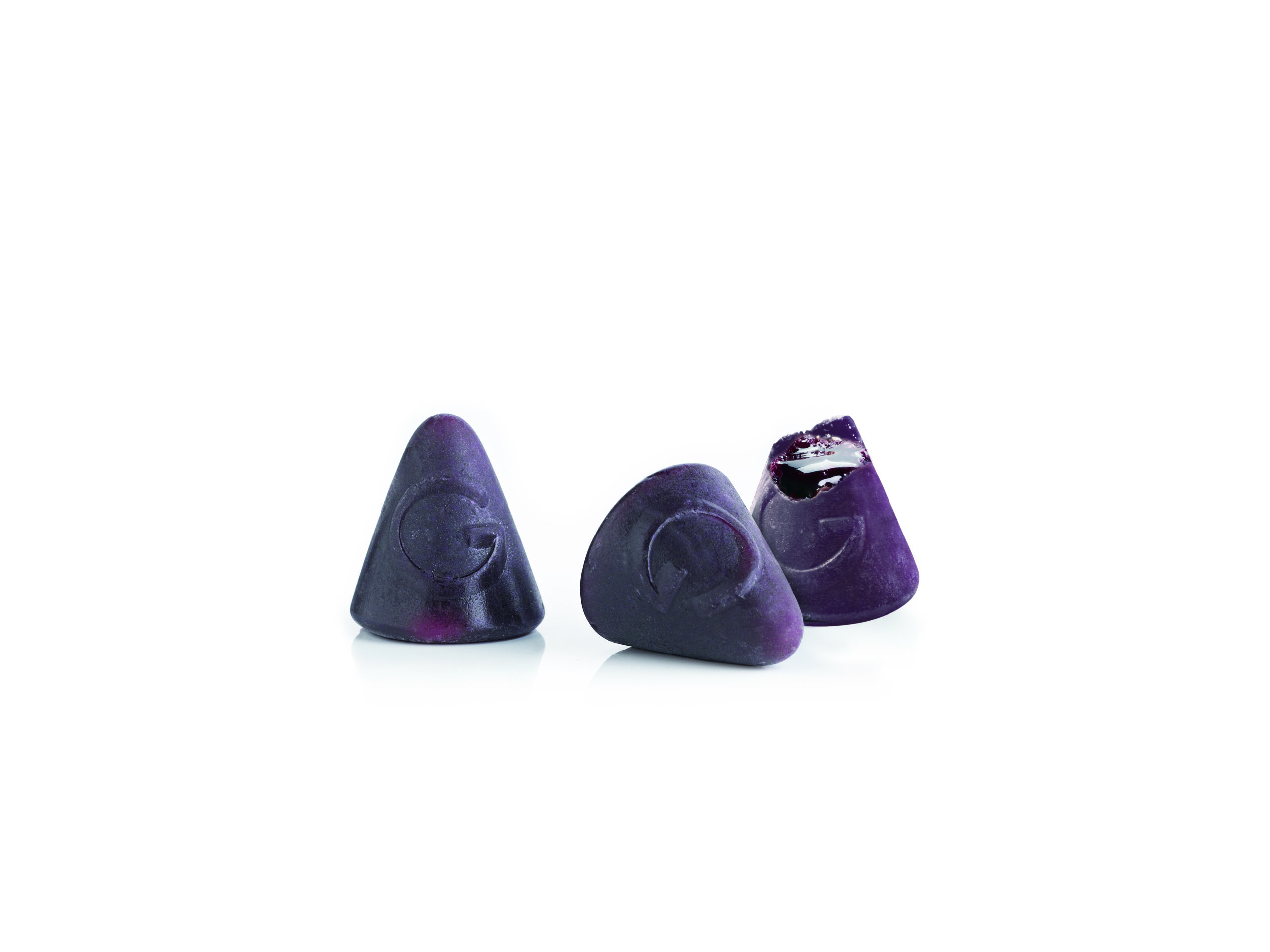 Cuberdon, the nose-shaped treat
TEXT & PHOTO: Geldhof
The cuberdon is a typically Belgian sweet. It is a dark-red sugary cone with a surprisingly crunchy exterior, giving way to a deliciously soft centre. And it is nose-shaped, hence the popular name of "neuzekes" (little noses). The original cuberdon has a raspberry-flavoured filling, but now you can also enjoy Geldhof cuberdons in other flavours — like apple, blueberry, strawberry, orange, chocolate or lemon.
In 1939, 14-year-old Antoine Geldhof (1925-2012) began working at a large confectionery factory in the Ghent area, where he was taught the 19th-century cuberdon recipe by the inventor's grandson. After the birth of his eldest son Tony Geldhof, Antoine established 'Confiserie Geldhof' in the town of Eeklo. After finishing his studies, Tony Geldhof learned the tricks of the trade, from cleaning drains to managing the company, and he has been at the helm of the business to this day.
For over 60 years, Geldhof has been producing cuberdons following a secret recipe dating back to 1873, in its hometown of Eeklo (Province of East Flanders, Belgium). Geldhof cuberdons are made with gum arabic (the hardened sap of the acacia tree). When the Sahel region was struck by drought in the 1980s, production was briefly threatened by a gum arabic shortage. However, the company continued its steady growth year after year.
Local product became a national craze
These traditional cottage-industry cuberdons are a true delicacy and are officially recognised as a traditionally local Flemish product. Since this recognition, a cuberdon craze in the lovely city of Ghent has grown to cover Belgium as a whole.
With a production of over 400 tonnes, Confiserie Geldhof is currently the undisputed market leader. Geldhof also produces 'snowballs'. Created a century ago, this regional product consists of a light vanilla, coffee or chocolate centre, fully coated in delicious Belgian chocolate and a thin layer of icing sugar. The ideal sweet treat for any occasion, especially during the winter!
Geldhof also proposes a range of derived products such as Cuberdon crunch, Cuberdon syrup and marshmallows. In addition to the cuberdons in their many colours and flavours, the Geldhof assortment also includes the one and only genuinely sour sweet, an agar production line, without forgetting the tender Fruity Mellow Cubes. All those sweets can be eaten by children and none of them contains alcohol. In addition, the Agar production line contains no animal fat.
Cuberdons and snowballs are genuine regional products, and have been for over a century. However, Geldhof's ambition is to make them known all around the globe. A nice way to make the world a little sweeter!
Subscribe to Our Newsletter
Receive our monthly newsletter by email