Fuchs & Associés: Wealth management in a fast-changing world
Text: Kate Harvey | Photos © Fuchs & Associés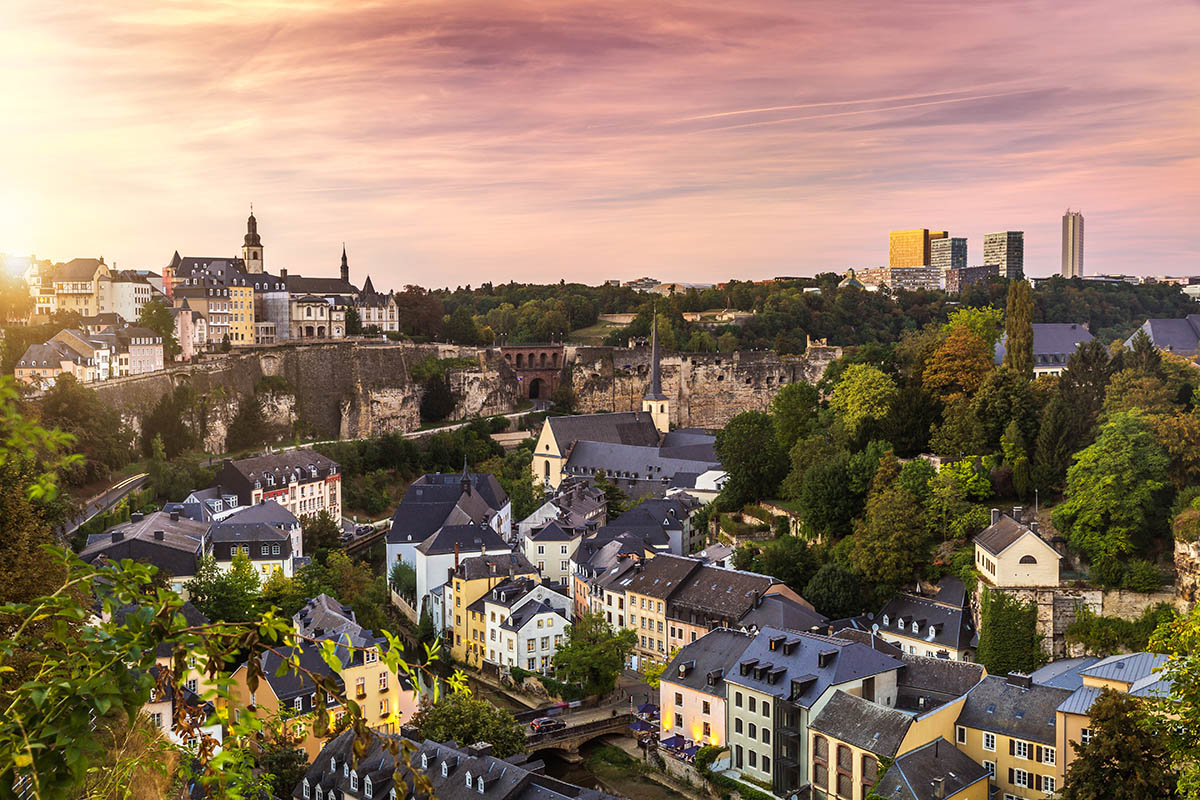 Adapting to the financial requirements of their clients, the unique family and corporate office Fuchs & Associés values human connection above all else. Situated in Luxembourg, one of the world's top-tier financial hubs, a diverse team of experts ensure the development of your assets in a rapidly changing society.

A multicultural team of specialists
Fuchs has finely tuned its expertise across an array of domains, and its strength lies in its dynamic, human workforce. "We have over 150 experts working for us in Luxembourg, Brussels and Geneva; all of which are recruited from the largest financial institutions," says Jean Fuchs, founding partner and CEO.
Owned wholly by its partners, Fuchs & Associés is an independent, family business. Its core values have therefore helped them to develop a very human modus operandi. Fuchs explains how "we work more efficiently than any large investment bank here in Luxembourg – or the likes of Frankfurt and London, for that matter. We owe this to our internationally diverse team and their valuable skill sets."
Luxembourg's cultural diversity is a unique force, and Fuchs is primely located at the heart of Europe. Working with over 20 countries on a daily basis, the group can respond to ripples made by surrounding economies – and advise clients accordingly.
Personalised wealth management solutions
Whether or not you're domiciled in Europe, Fuchs Finance offers "creative solutions to managing your finances", and is regulated by the CSSF, Luxembourg's Financial Supervisory Authority.
The philosophy is simple: solutions are always sustainable, efficient and customised for the client's profile. Fuchs says: "our relationships are based on impartiality and trust. Above all, we favour real exchanges between clients and their handpicked supervisor."
First-rate advice for managing your fund
Fuchs Asset Management can help clients choose the appropriate financial vehicle to grow their estate, whilst guiding them through the intricacies of EU regulation. "Luxembourg is a country with a close-knit community. It's perfect for creative investment and relocating offshore vehicles – no matter the size of your business," explains Fuchs.
Whether you're a smaller business or a qualified international investor, the office offers valuable advice on UCITS and AIF vehicles, and can help sell investment funds across borders, as well as in your business' home market, thanks to its EU passport.
"We'll be by your side to assist in day-to-day management issues, while advising on risk and compliance issues to which we react quickly and dynamically."
Future-proofing your family estate
The Fuchs Family Office has emerged from its expertise as a family business. "Your family estate is more than a material asset – it represents your own values," says Fuchs.
Wealth planning in its Family Office is a dynamic process, and daily decisions are thoughtfully considered: from new family members, to tax and legal changes. "Our success can be attributed to our ability to listen and assess. We respect both your personal and professional expectations at all times."
Thanks to its network of partners, the Family Office provides a high-end concierge service to take care of you and your family estate. "Long-term support is key when it comes to inheritance planning, so we offer lifelong benefits."
Life insurance with endless benefits
Under the branch of Fuchs & Insurances, its expertise in legal and tax regulation makes it a veritable brokerage service. So why take out life insurance of Luxembourg, of all places? A policy here is the only regulatory framework in Europe to be based on the Triangle of Security, that guarantees the security of your assets in case of a bankruptcy.
"It ensures that you as a policyholder, maintain control over your assets at all times," says Fuchs. Clients benefit from careful wealth planning, and cross-border portability at the heart of the EU.
Access to the world's largest stock exchanges
For portfolio managers and various other financial operators, Fuchs Trading provides real-time participation in the 18 biggest global stock markets. "Our team of traders possesses more than 60 years of combined experience." Clients will benefit from a network of international contacts, who understand what it takes to perform well in the financial marketplace.
Support for economic development
As it approaches its 20th anniversary, Fuchs reflects on what makes it stand out: "Entrepreneurship is in our DNA. The world is changing fast: you have to know how to adapt, develop activities that complement one another and meet clients' needs. We are advisors that consistently offer the best solution to our private and institutional clients."
Subscribe to Our Newsletter
Receive our monthly newsletter by email