FRANCE SPECIAL – Enjoy culture, gastronomy and natural beauty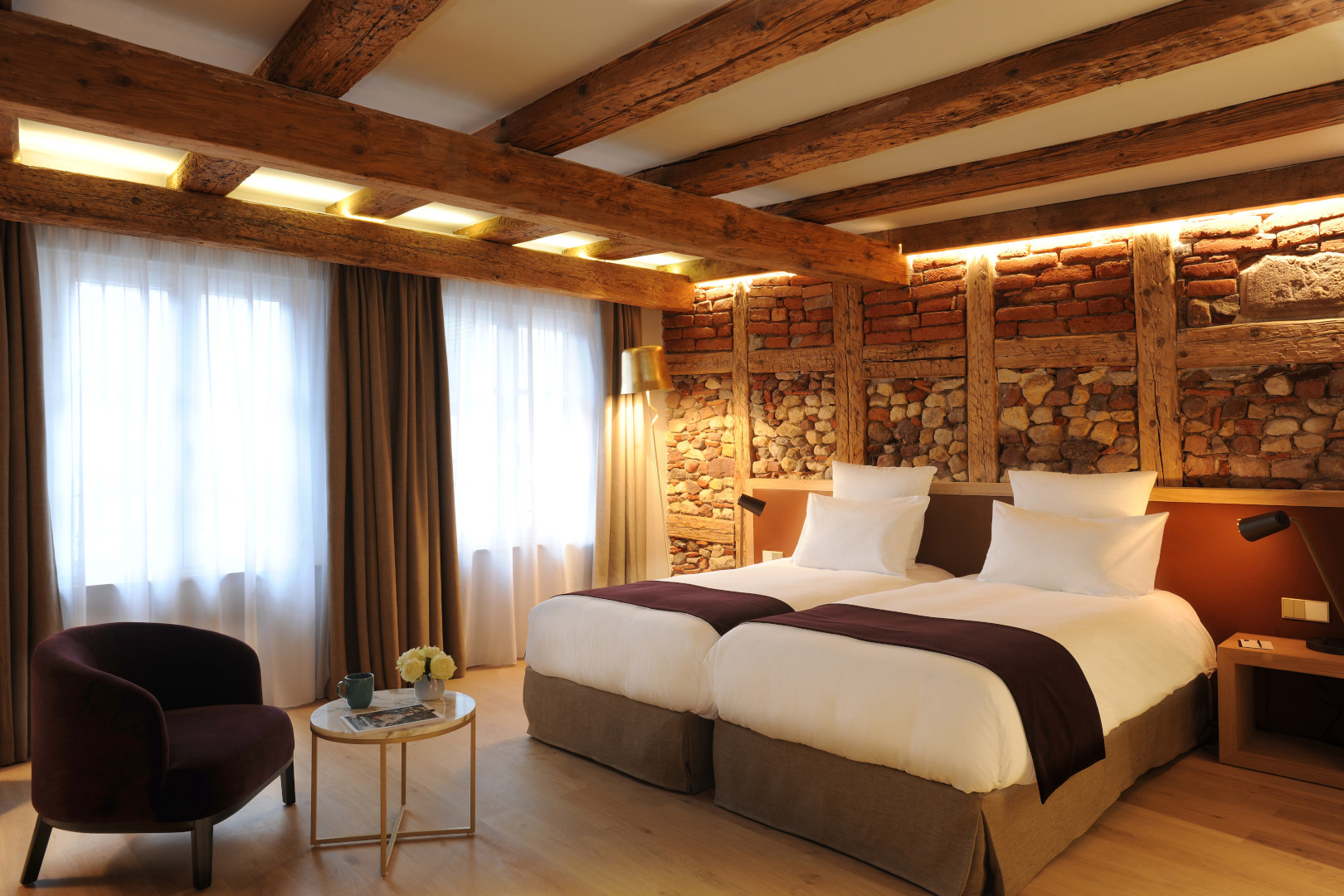 Being at the heart of Europe, the Benelux region is spoiled for choice when it comes to travel. The region's most covetable neighbour has to be France, with its world-class culture, famous cuisine and diverse scenery. It comes as no surprise that this magnificent country consistently tops the list of the world's most popular tourist destinations.
TEXT: ANNA VILLELEGER | PHOTO © 5 TERRES HÔTEL & SPA
Idyllic
France is of course famous for its romantic capital city, the glamorous French Riviera and the fairytale castles of the Loire Valley, yet there are many more delights just waiting to be discovered. If you are a fan of the great outdoors, one of the country's most scenic areas has to be the Champagne-Ardenne region, with its unspoiled nature and peaceful forests making it a superb spot for hiking. The Der Lake and the four lakes of the Langres area, not to mention countless rivers and ponds, also make this idyllic area popular with fans of water-sports and fishing.

Photo ©Abbaye d'Auberive
Wine route
Also only a short journey from the Benelux region is the Alsace region, with its postcard-perfect towns and villages, superb vineyards and just a hint of Germanic flavour. With their brightly coloured cottages and medieval ramparts, the Alsace wine villages have a fairytale-like quality. During the summertime, there are many wine festivals taking place in the villages along the Alsatian Wine Route. Oenophiles will not want to miss the picturesque hotspots of Riquewihr, Eguisheim, Kaysersberg and Bergheim.
Meanwhile, if cycling is your thing, Alsace has a combination of short and long-distance bike routes, and the region is crossed by three EuroVelo routes including the EuroVelo 15 – Rhine Cycle Route, from Andermatt to Rotterdam.

Photo © Hotel Restaurant Keimberg
Foodie paradise
Fancy heading further south? Then you absolutely must visit the Dordogne department in southwest France. The beautiful town of Sarlat-la-Canéda boasts some of the region's best-preserved medieval architecture, with picturesque narrow streets and Gothic and Renaissance mansions aplenty. Foodies will delight in the region's mouthwatering duck specialties, while the lively markets are a feast for the senses.
Need some help planning your trip? Follow this link to our guide to some of our favourite places in 'la belle France'. www.discoverbenelux.com

Photo ©Agence Phot Urop – Office de Tourisme Sarlat Périgord Noir
Subscribe to Our Newsletter
Receive our monthly newsletter by email