Fidentia: From grey to green
TEXT: SCHEENAGH HARRINGTON | PHOTOS: LE BUZZ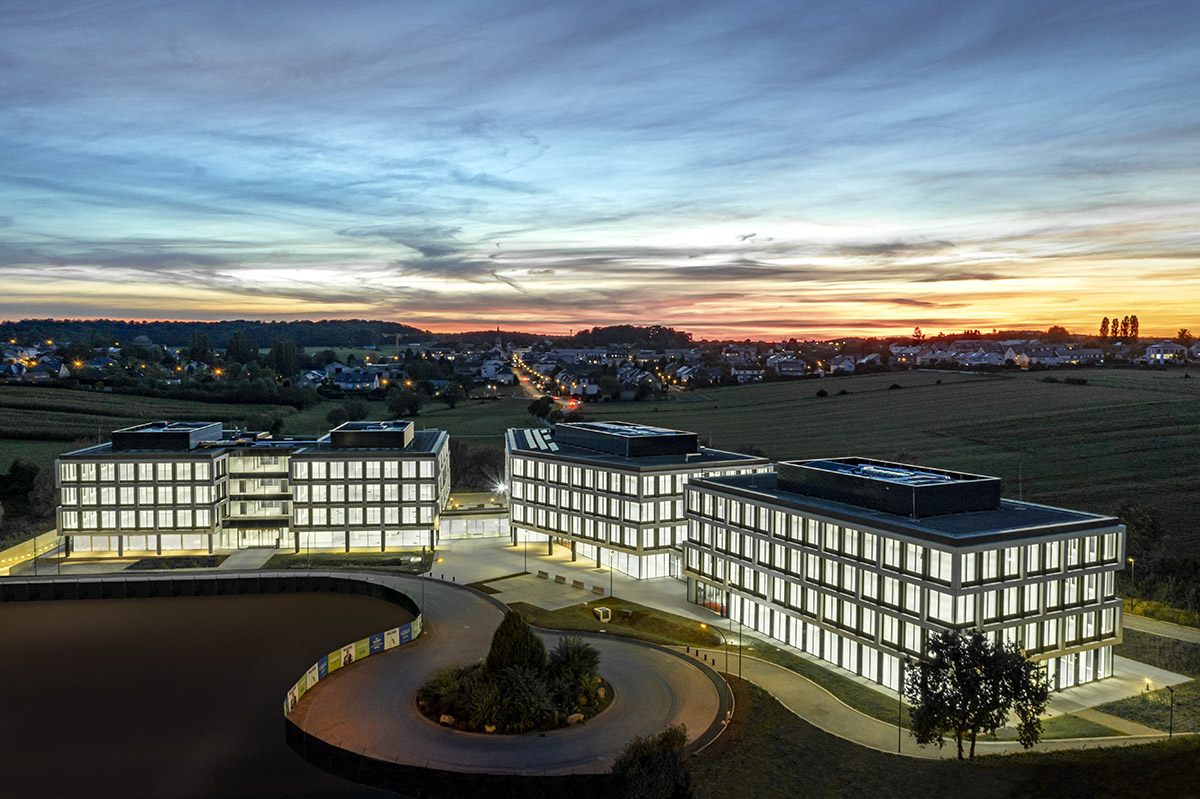 Millions of us spend a lot of our working lives at the office, but those premises are not always the most pleasant or environmentally-friendly places to be. Fidentia, a Luxembourg and Belgium-based sustainable and responsible real estate investment manager, is working hard to rip up that outdated working model, creating smart, green spaces for tenants and investors.

The past few years have been bumpy ones for many people and industries. From the climate crisis and the pandemic to seismic events, the impact at home and abroad has been huge. This has changed what many of us have come to expect from our workplaces and prompted many businesses across a range of sectors to focus more of their attention – as well as their investment – on employee well-being and sustainability.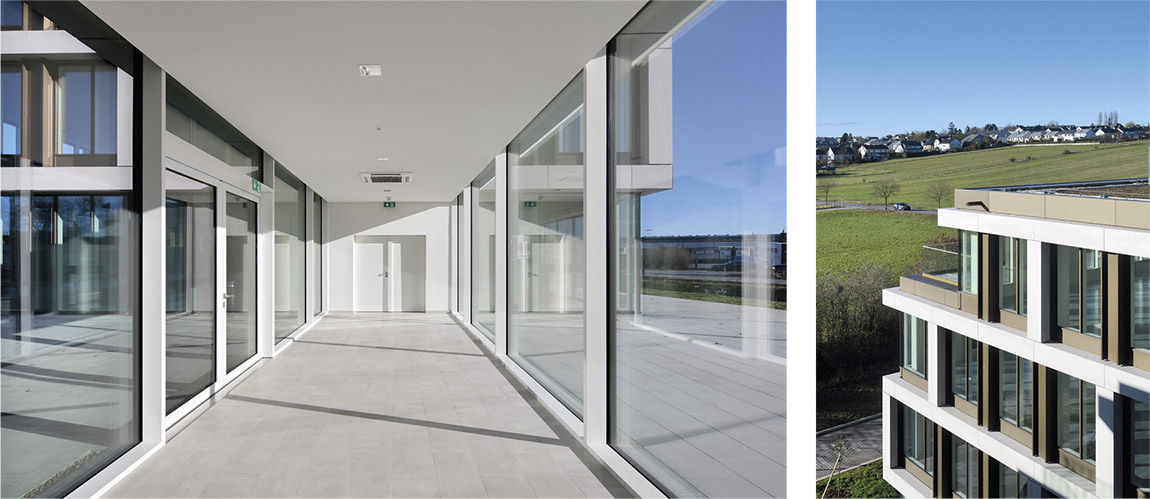 For Fidentia, this shift towards a greener, more holistic way of living and working is nothing new. The independent firm is proud of the fact it was Luxembourg's first green investor, securing the country's inaugural environmental certification for a 2006 development.
In Belgium, it was the first company of its kind to invest solely in certified green office buildings, while in 2009, it also launched Fidentia Green Buildings, underpinned by the groundbreaking value-added investment strategy: 'from grey to green'.
For investors across the world looking to enhance their environmental credentials and be part of the green revolution, Fidentia's transformation of work spaces is hugely attractive.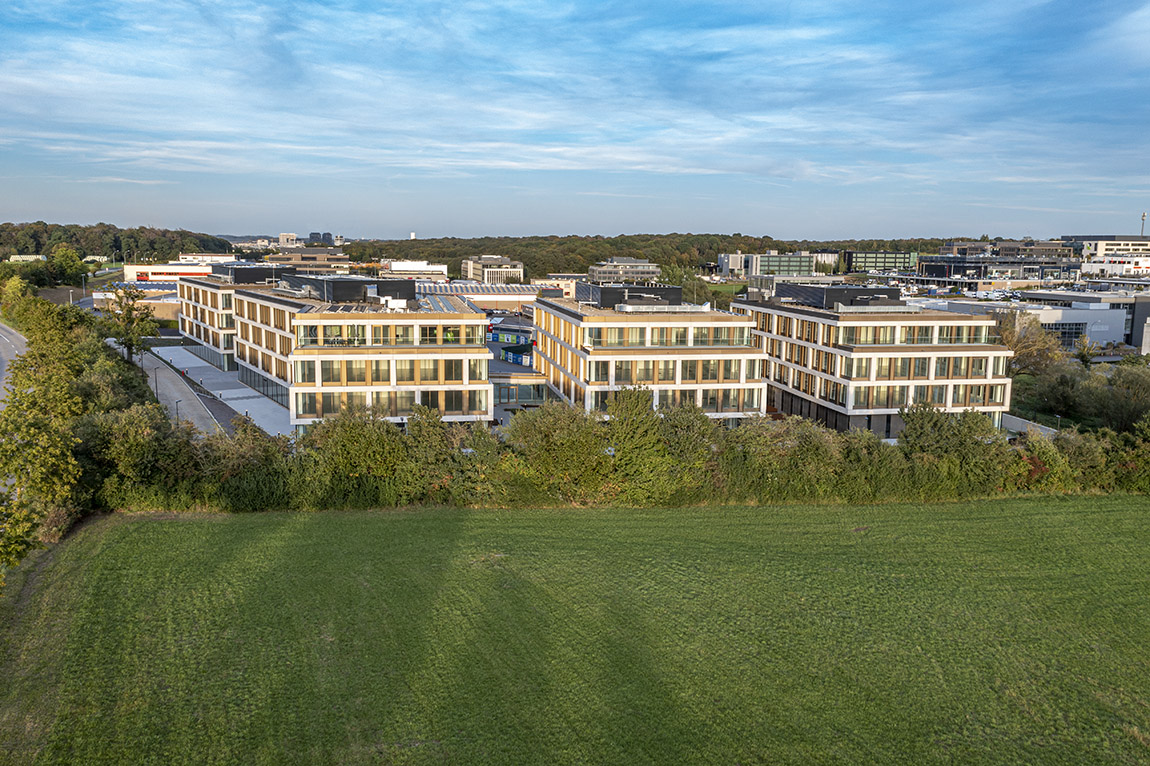 Pleasant working spaces
"Office buildings today are designed as living spaces," says Annick de Meel, who leads asset management and business development in Luxembourg.
"We spend more and more time in our offices, so it's important to have the most pleasant working environment possible, with lots of light, green spaces, terraces and atria where people can relax and move around."
A great example of Fidentia's high quality work is the Buzz complex in Luxembourg's Leudelange. It is certified by the Building Research Establishment Environmental Assessment Method (BREEAM), an internationally recognised certification mark, demonstrating a building's quality, performance and sustainable credentials.
The 'smart' campus comprises four buildings, connected by footbridges, flexible office spaces and an on-site restaurant, as well as several locations for meetings. The complex promotes biodiversity and is practical, but above all, its design is aimed at achieving the same goal – to improve people's lives.
Surrounded by open, natural spaces, Buzz is powered by solar energy, employs a rainwater collection system and is connected to the national cycle path network, encouraging workers and visitors to leave their cars at home.
Buzz doesn't just look like an amazing place to spend the whole of your working day. This impressive project was also the first in Luxembourg to be created based on the SECO Comfort standard, which prioritises and maximises air quality, as well as the hygrothermal, visual and acoustic comfort for everyone using the building.
The inhabitants not only benefit from Fidentia's efforts to ensure their comfort while minimising a building's environmental impact, they are actually active participants in the development. "We are always attentive to our tenants and ensure there's clear and open communication," De Meel says.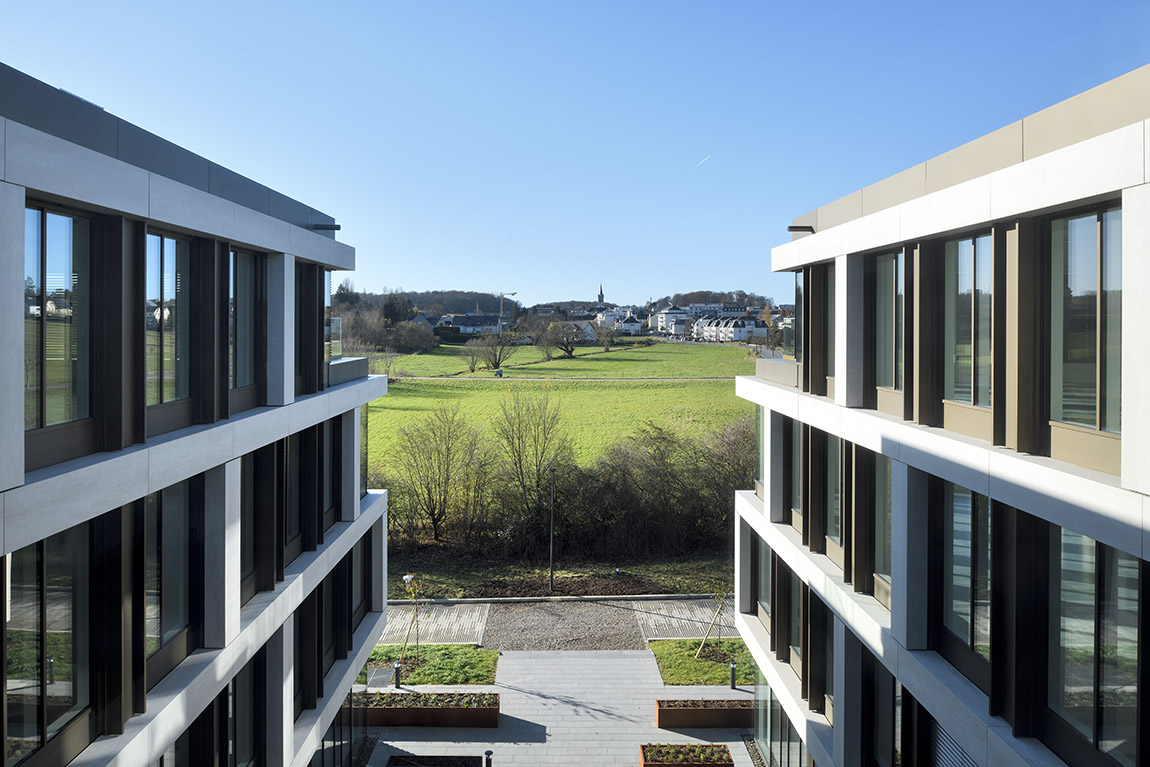 Communication and collaboration
"We work hand-in-hand with tenants, explaining to them what's going on with the buildings or the optimisations that are being done. If they have a particular request, we're always there to listen to them."
Fidentia understands on a fundamental level, the importance of creating a workplace where the human and environmental elements are in harmony with, and benefit from, each other.
Monitoring and enhancing the building's comfort conditions not only reduces the environmental impact and supports biodiversity, it also has a key role to play in the well-being of the people using it. Happier, more contented employees not only means more productive staff, but a positive work environment can help attract and retain all kinds of talented people.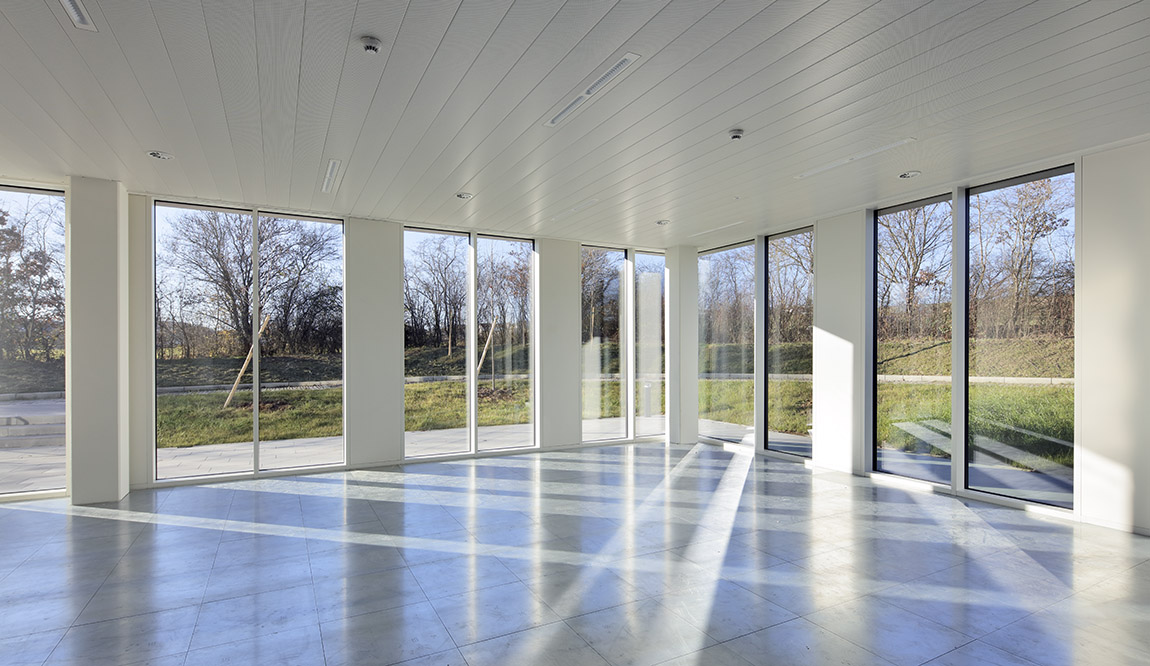 When asked which was the most exciting part of each project, she enthuses: "It's the complete cycle: from the acquisition of the project on plan, the construction, the marketing, the renting of everything, the whole thing."
Domestic and international investor appetite for sustainable developments remains strong, and Fidentia has no immediate plans to look much further beyond Belgium and Luxembourg for interesting projects.
"These are two markets we know very well and in which we've invested. We prefer to really concentrate on the countries where we're most effective," she says.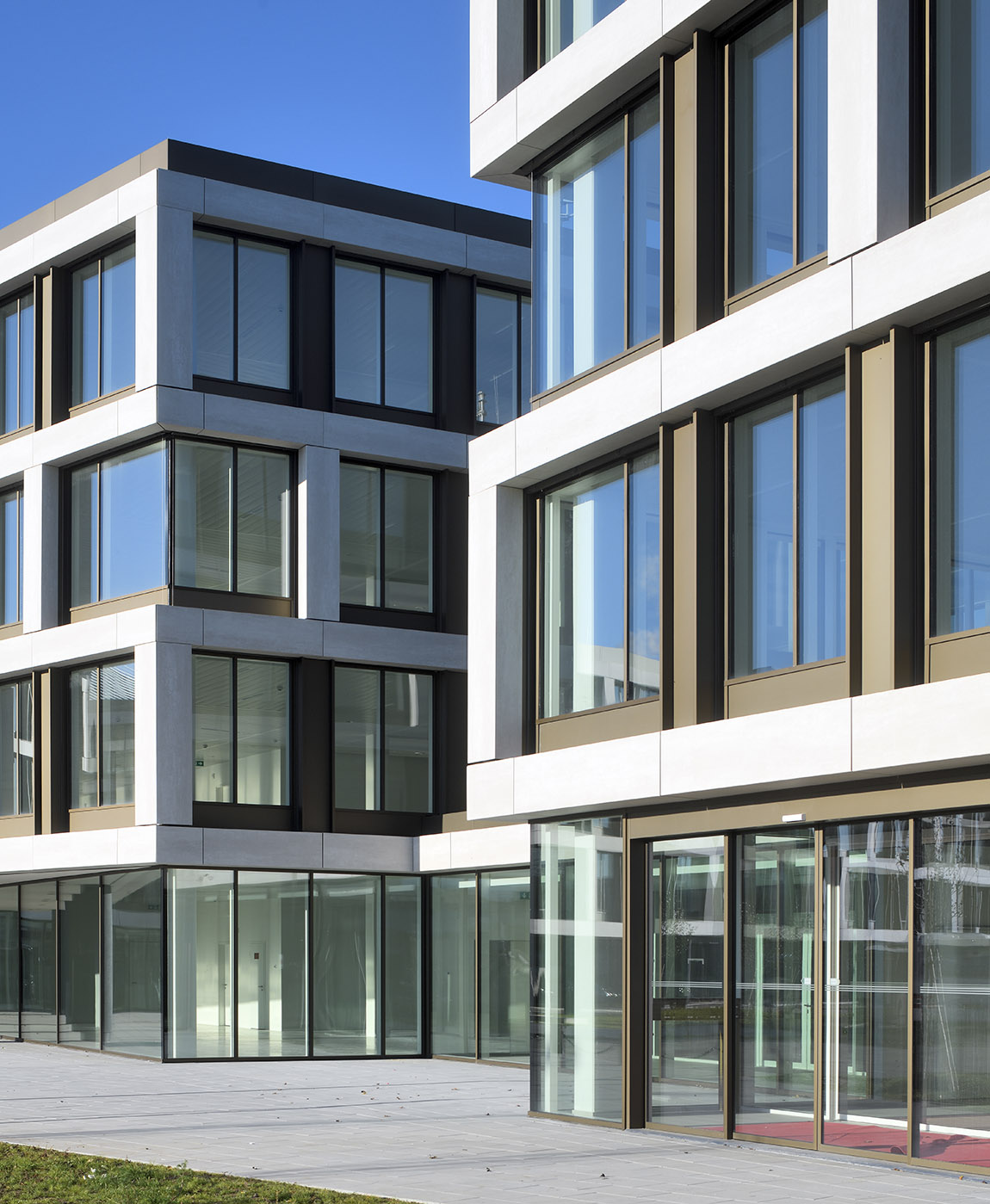 Web: www.fidentia.be
Subscribe to Our Newsletter
Receive our monthly newsletter by email