Festive Guide – The most magical Christmas markets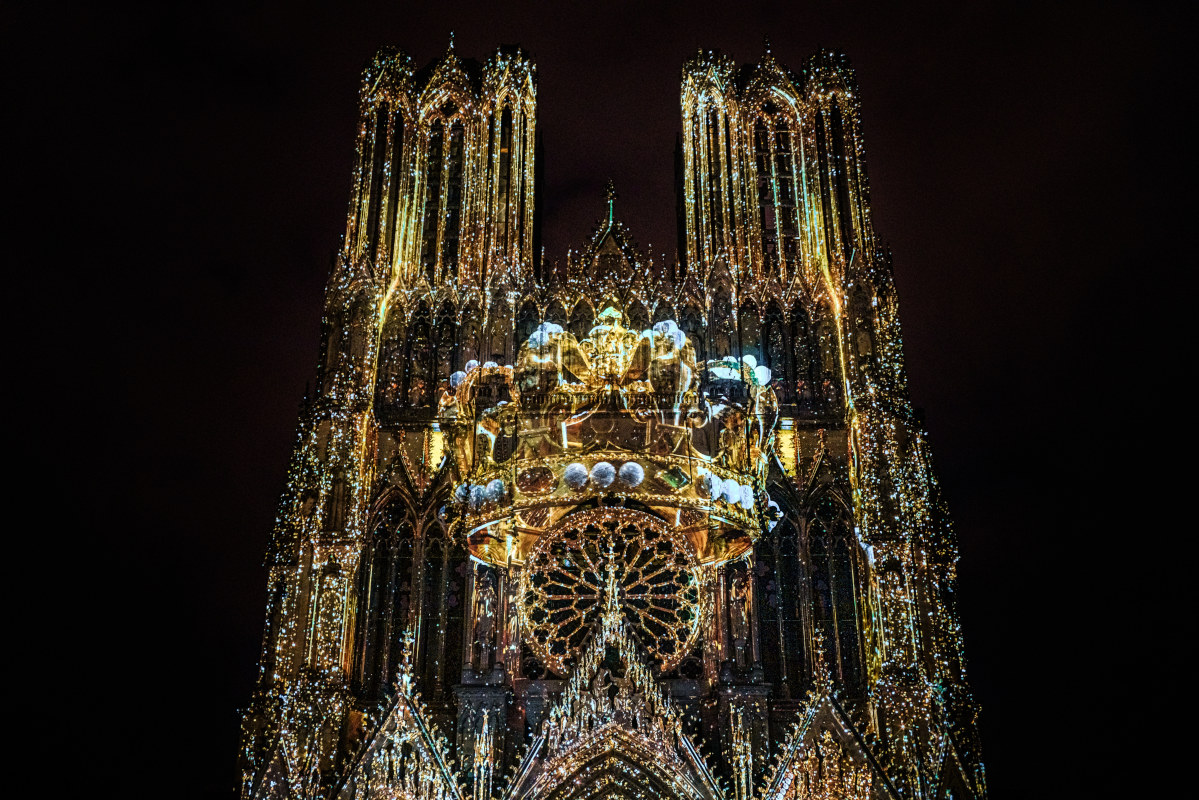 Get ready for the festive season with our guide to the must-visit Christmas markets in Wallonia and Northern France.
TEXT: ANNA VILLELEGER | MAIN PHOTO: REIMS © CYRILLE BEUDOT / MOMENT FACTORY
Reims
22 November – 29 December
Reims, France
With 145 decorated chalets, an Artisan Village and a Ferris wheel, the Christmas market at Reims has something to please everyone, whether they love marvelling at intricate jewellery, tobogganing or simply drinking champagne while admiring beautiful illuminations.
Colmar
22 November – 29 December
Colmar, France
In Colmar, a city infused in art and history, the traditional Christmas market boasts a unique atmos-phere. With six different markets, nestled in the emblematic squares of the historic centre, each constitutes a small village with its own universe of passionate craftsmen.

Colmar. Photo © Tourisme Colmar
Lille
22 November – 29 December
Lille, France
Discover everything from regional products, gourmet treats and dazzling decorations at Lille's en-chanting Christmas market, which is this year celebrating its 30th anniversary with an array of high-lights and entertainment for all ages.
Strasbourg
22 November – 30 December
Strasbourg, France
With more than 300 stalls, kilometres of fairy lights and the majestic Great Christmas Tree, not to mention countless dazzling shows and concerts, visiting Strasbourg during the festive season is like stepping into a fairytale.

Amiens. Photo © AWELTY
Amiens
23 November – 30 December
Amiens, France
Reasons to visit Amiens during the most magical time of the year abound: alongside the traditional 15-metre-tall Christmas tree, the market will feature an ice-skating rink and a free supervised play and workshop-space area for parents to leave children in while they browse the market.
Sélestat
29 November – 29 December
Sélestat, France
The Christmas village in Sélestat hosts chalets that transform the square and create a magical at-mosphere. This is a real Christmas market that takes place on the Place d'Armes and the Place du Dr Maurice Kubler, with plenty of inspiring gift ideas.

Sélestat. Photo © P-Mod
Plaisirs d'Hiver
29 November – 5 January
Brussels, Belgium
The hugely popular Plaisirs d'Hiver (Winter Wonders) once again returns to Brussels with a Christ-mas market comprising over 200 chalets, countless animations, an ice-rink and a stunning Christ-mas tree on the famous Grand Place.
Louvain-la-Neige
29 November – 21 December
Louvain-la-Neuve, Belgium
Located on the Grand Place and Place de L'Université, at this wonderful Christmas market you can discover around 100 different exhibitors showcasing their handmade crafts, local products and tasty treats.

Photo © Charleroi
Charleroi
30 November – 6 January
Charleroi, Belgium
Charleroi's Christmas Village is the perfect place to pick up Christmas gifts from the wide range of artisan products and gifts available, such as wooden handmade Christmas trees or baskets of local produce.
Dunkerque
8 December – 6 January
Dunkerque, France
Like previous years, three of the town centre's squares (République, Jean Bart and Charles Valen-tin) will transform into a magical winter wonderland. Meanwhile, the town hall is where you'll find Father Christmas' castle.
Subscribe to Our Newsletter
Receive our monthly newsletter by email