FESTIVAL SEASON 2023: Top tips
TEXT: PAOLA WESTBEEK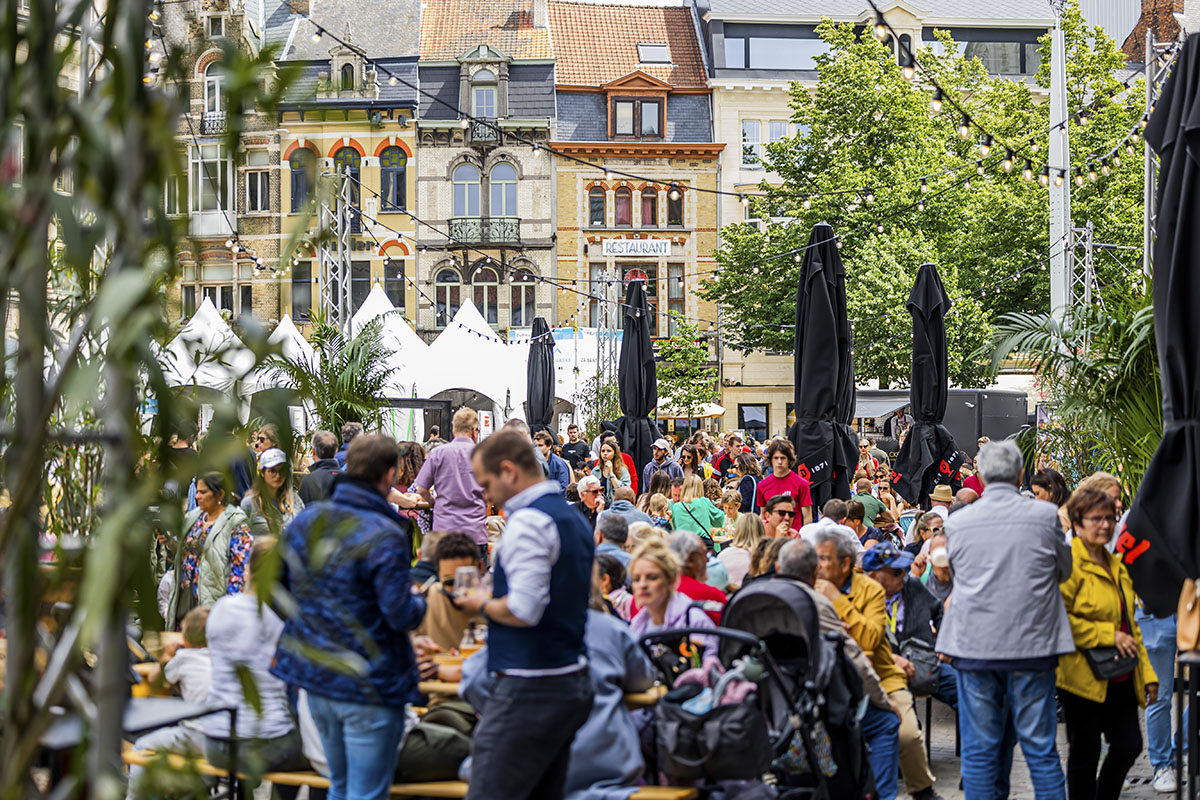 Food, film, art, poetry, music and more! The festival landscape promises to be exciting this spring. Choosing is never easy, but we've rounded up seven festivals you might want to add to your calendar.
IFFG
13-16 April, the Netherlands
Film lovers will once again be delighted with the variety of films shown at the International Film Festival Gorinchem this April. Captivating and often surprising, the films deal with current social themes. The programming includes discussions, events, music and more.
Gent Smaakt Culinary Festival
17-21 May, Belgium
This Ascension weekend, the centre of Ghent will transform into a gourmet paradise during the 11th edition of the Gent Smaakt Culinary Festival. Featuring more than 60 food stands offering local cuisine, street food and sustainable products, it's the perfect opportunity to taste what the city has to offer.
WAAL Festival
10 June, Luxembourg
Merging music, food and art, the first edition of the WAAL (We Are All Lost) Festival held in Luxembourg City will spotlight the beauty of cultural diversity and sharing of talents. Expect a variety of musical genres, art installations and an international food market.
Poetry International Festival Rotterdam
9-11 June, the Netherlands
Under the slogan 'There's a poem for that!', the 53rd Poetry International Festival Rotterdam will celebrate the wide scope of poetry with everything from festive poetry nights to inspirational workshops.
Holland Festival
1 June – 1 July, the Netherlands
First held in 1947, the Holland Festival is the largest international performing arts festival in the Netherlands and one of the oldest in Europe. The festival highlights artistic innovation with groundbreaking performances in theatre, dance, music, opera and more. The festival is held at indoor and outdoor locations in Amsterdam.
Antwerpen Proeft
18-21 May, Belgium
Taste some of Antwerp's finest culinary creations during the 15th edition of Antwerpen Proeft. Top restaurants, leading chefs and promising young talent showcase their exquisite dishes for budget prices (€6, €7.50 and €9). Visitors can also participate in free workshops and watch informative cooking demonstrations.
Gladiolen
26 & 27 May
The best Belgian bands and DJs, as well as some new talent, come together for two days of awesome music. Dance to everything from rock to hip-hop. On Saturday, the free Boekel Boulevard street festival presents street theatre, workshops, children's performances and more.
Subscribe to Our Newsletter
Receive our monthly newsletter by email