Fast Forward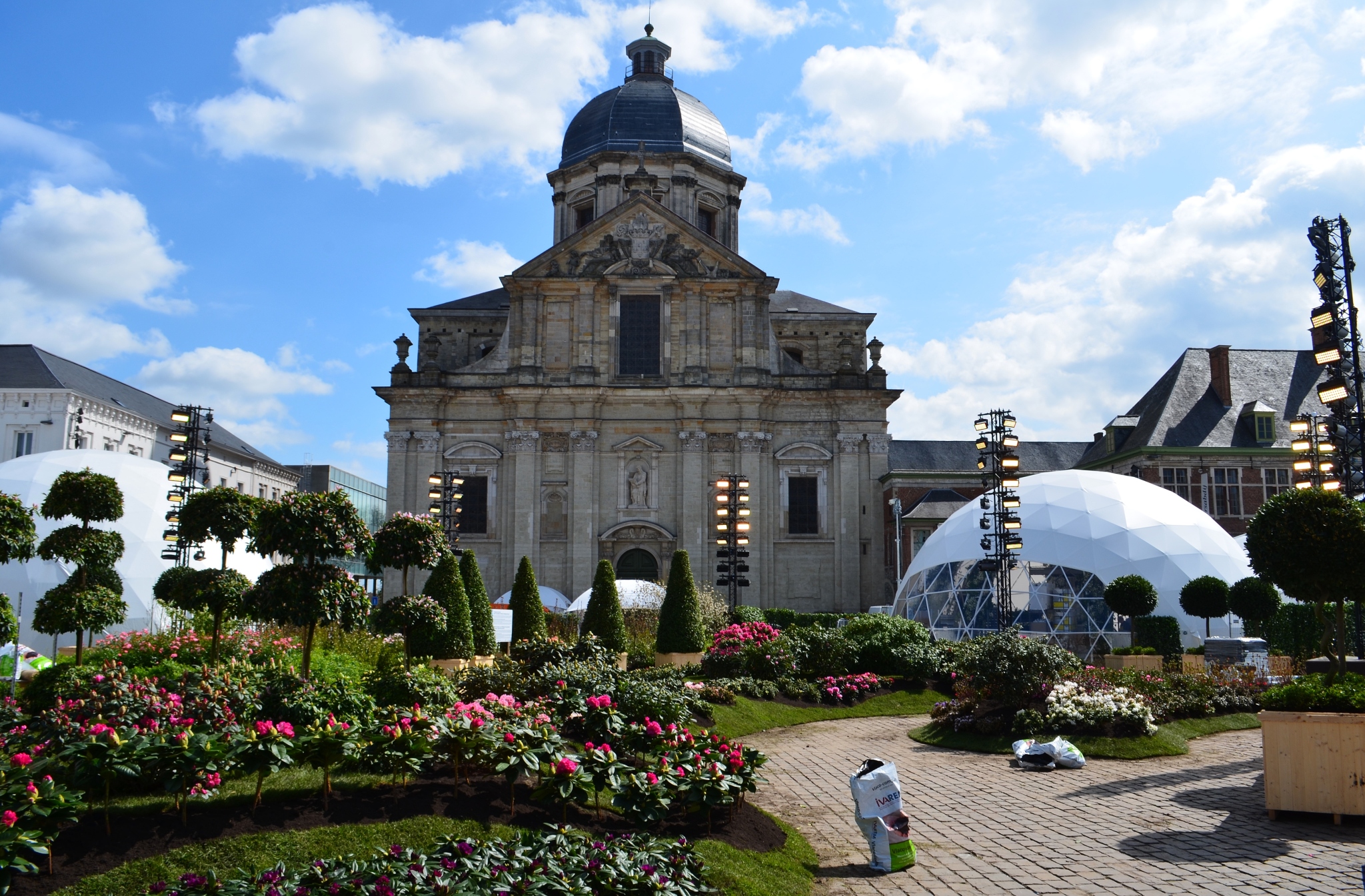 Belgium's branding wizards
TEXT: FRANK VAN LIESHOUTL | PHOTO © FAST FORWARD
With a client list to be envied and a cabinet full of prizes, Fast Forward have established themselves as one of Belgium's top event marketing and brand activation companies. Combining creative flair with marketing nous and production expertise, they can turn a great idea into an even greater event.
Based in the historic city of Ghent, Fast Forward was founded some 13 years ago by Mathias Kerckhof and Pascal Cauwelier. Hailing from the music industry and extreme sports respectively, their first collaborations were with brands such as Red Bull, Maes Pils and Studio Brussels radio. "Those were the rock and roll years," Pascal smiles. "As we grew and became more successful, we started to diversify. Since, we have moved into corporate events and brand activation, as well as public events, private events and staff parties. All in all, it has been a great ride so far, and it's won us a cabinet full of prizes, including first prize this year in Experience Magazine's prestigious customer satisfaction competition."
Logic meets magic
Explaining the secret of their success, Pascal emphasises Fast Forward's organisational and production skills. "Don't get me wrong," he says. "We're a very creative company and we like a challenge. We have set up a restaurant in a corn field, put a football pitch on a high-rise building, dressed a city in flowers and launched a nationwide clean-up of Belgium's beaches. So we're well known for our creative skills and fresh ideas. But without realistic targets, proper planning and excellent execution, these great ideas don't mean anything. It's all part of what we call our logic meets magic model, where the magic represents flair, passion, risk, impulse and imagination, while the logic is the planning part of events, being realistic, rational and organised. The trick is to make sure the two are in balance."
Fast Forward's optimal blend of creative and organisational skills have earned them long-standing partnerships with an impressive roster of A-list clients, including Philips, Samsung, Carglass, Volvo, Velux, ArcelorMittal, Samsonite, Coca-Cola and many others. "We've been working with some of these companies on a regular basis for more than ten years," Pascal points out. "I think these relationships are especially strong and solid, because we truly engage with our clients. Rather than just doing what they ask us to do, we respond to their thoughts and ideas, and that makes it more fun as well. Together with the client, we clearly define goals and targets and devise a plan that will deliver on those targets in the best possible way."
City in flowers
An excellent example of Fast Forward's overall strength in strategy, creative and production is the Ghent Floralies. Earlier this year, Fast Forward broke new ground by moving this 200-year-old event from the Flanders Expo Convention Centre outside Ghent's city centre to the many historic architectural sites inside the city's medieval walls. "It was a tremendous success. Rather than showing all those beautiful flowers in the somewhat sterile environment of a convention centre, we put them in the context of the city, with artists from all over the world creating the most stunning floral works in dialogue with Ghent's wonderful historic architecture. It was truly intense and inspiring, and it shows the virtues of bold thinking and careful planning."
New challenges
Looking to the future, Pascal can see bright prospects for his company. "Provided we keep looking forward," he adds. "If you look at the rapid change the industry has undergone over the last decade, it tells you that you continuously need to make an effort to respond to new developments. The internet has especially made a big impact. It has changed the way we approach the build-up towards an event, the way we can boost its reach and the way we can capitalise on its success, with people posting pictures, likes and comments and adding to the conversation surrounding a brand." On top of this, technology such as video, projections, sound, lights has become much more sophisticated. These days, similar budgets will buy production values Pascal could never have dreamt of ten years ago.
Looking back at the past, Pascal expects new developments to come along and disrupt the industry in the future as well, but he is confident Fast Forward is ready to respond. "We've become one of the leading event marketing and brand activation agencies in Belgium, with a flexible core of around 20 people working at our offices. Within this structure we are able to take on new opportunities without comprising on the work we do for our existing clients. It's a chance we relish. As I said before: we like a challenge!"
Subscribe to Our Newsletter
Receive our monthly newsletter by email