Famke Janssen: Returns to her roots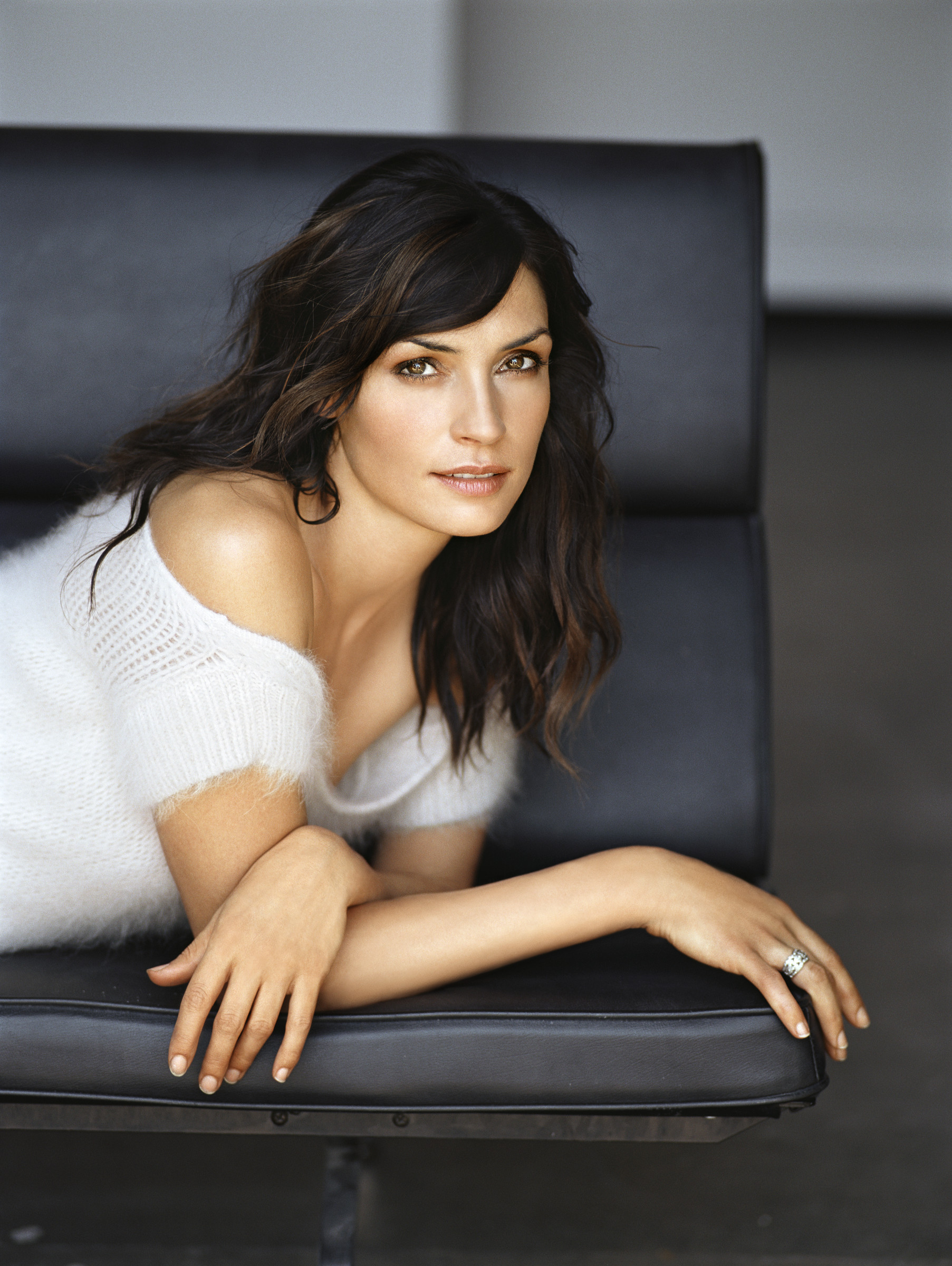 Whether it is as a femme fatale in the James Bond film GoldenEye, as fiery, red-haired Jean Grey in X-Men or recently as the imposing Olivia in Netflix's Hemlock Grove, Dutch actress Famke Janssen would hardly have escaped anyone's attention. With a modelling and acting career spanning thirty years, this year she will do her first Dutch-language production so Discover Benelux asked her what brought her back to her roots.
After growing up in Amsterdam, Janssen moved to New York in her twenties while she was working as a model. Switching to acting when she turned thirty, an early role that shot Janssen to international fame was in GoldenEye in 1995, playing the beautiful and seductive Russian villain Xenia Onatopp. "I knew that after being a 'Bond girl' there would be certain expectations about the rest of your career," she says.
In an attempt to fight through the Bond girl typecasting and saying 'no' to several productions, Janssen began to combine intriguing roles in small independent films with the big blockbuster movies. "At the end of the day, you need to do the big movie roles, because your name means something," she says. "I've fought very hard to maintain career longevity in this industry. I've been very vigilant about the roles I wanted to do."
From comic book to blockbuster
In 2000 this led her to become Jean Grey in X-Men, directed by Bryan Singer. At the time, she had no idea that the film would go on to become one of the highest grossing franchises in film history. "Bryan Singer was mainly known for his independent films like The Usual Suspect," she says. "Personally, I had no idea either, I didn't know the X-Men comics. It was during my research that I realised this is actually really big, and everyone had lots of ideas and opinions about the characters."
The thing that attracted her to the role was the way the story was portrayed in a realistic setting, tackling relatable concepts such as discrimination and intolerance. "It was very different from previous the movies of the kind," she says. "Plus, there were many strong roles for women, which you didn't really see either up to that time."
The telekinetic and telepathic Jean Grey had a guest appearance in last year's Days of Future Past and also featured one of the Wolverine spinoffs co-starring Hugh Jackman. Janssen says: "She is an interesting but also quite a difficult character to play because everything happens in her head, which is tricky to express. Especially in a movie where all the other characters have such flashy powers."
Rising again and again
Nicknamed the Phoenix, Janssen's character eventually became part of five out of the currently 7 X-Men franchise movies, despite dying several times. She comments: "That's the beauty of it, you can continue even after your character dies or is killed. This doesn't often happen, but it's happened multiple times with me," she says. "In fact, I actually died four times throughout the X-Men movies."
Unfortunately, Janssen is not expected to rise again in the upcoming X-Men: Apocalypse, set to be released in 2016. A younger version of Jean Grey is rumoured to be played by Elle Fanning. "I saw it coming. The way Days of Future Past ended opened the door to going back in time again. I've heard it might be set in the 80s so then Jean Grey would be much younger than me," she says. "Of course this is a little bittersweet, it would've been nice to be part of it." She adds, "I find Elle Fanning one of the most beautiful girls, so I'd be very happy if she gets picked."
Blood and gore
At the moment Janssen is on set filming the third and last series of the Netflix Original Hemlock Grove. Playing family matriarch Olivia Godfrey, we asked Janssen what we can expect. "I can't tell you that, it would ruin everything!" she laughs. "But everyone you expect to return will be back," she says and assures us there won't be a dull moment in the show.
The horror thriller series displays the mysterious world of vampires and werewolves in a very original and sophisticated manner, with strong leading characters. The first season resulted in a dark, meandering and somewhat disconcerting storyline. The second season shifted towards being far more graphic, with many extremely bloody scenes. "Personally I'm not a fan of all that gore and horror," she says. "I actually had no idea how extreme it was until it was finished. Thankfully, I didn't have much to do with it in my role."
Taking charge of her career
Having turned 50 last year, Janssen is more determined than ever. Alongside acting, she is trying to focus more on writing and producing. In 2011 she had her directorial debut with Bringing Up Bobby and later this year, she hopes to start filming another movie she wrote, a satire based on a novel. "It tends to take very long to get a movie made, especially the kinds of films I want to make the most, that are nothing like big blockbusters" she says.
She says she hopes the writing could eventually take over from her acting. "Especially as when women get older, there are fewer acting roles. I never wanted to just sit by the phone and wait for other people to decide what will happen to my life and my career," she adds decisively. "Taking the initiative suits me well."
It is certainly something she's done very consciously from the very start: "When I stopped with modelling, I thought, now I really need to think about my future." So in the early 1990s Janssen went back to school and studied creative writing and literature at Columbia University. In her spare time she took acting classes. "Becoming a writer has always been in the background," she says, explaining she saw her degree as something to fall back on, "it's now done full circle."
She also believes that having 10 years of modelling experience and a university degree already on her résumé probably helped her acting career in the long run. "When I look around me I notice how difficult it sometimes is for actors and actresses to stay normal once they become successful. But I think being Dutch must've helped me as well to stay grounded," she says.
Janssen never lost track of her heritage, even though she is very much settled in New York where she lives. "I'm still very Dutch, I cycle everywhere, walk everywhere, I still speak Dutch and of course I have family in the Netherlands," she says.
Back to her roots
Despite it all, Janssen has never acted in a Dutch movie, partly because she was already living in New York when she started. "It takes a lot of energy to build a career somewhere," she says. "Had I gone back to the Netherlands, it would have been like starting again from scratch."
This will all change, as Janssen will star in her first Dutch-language movie called De Held after Jessica Durlacher's psychological drama novel set in the Second World War. With screenplay by Janssen's younger sister Marjolein Beumer and her older sister Antoinette Beumer as the producer/director, it will be a true family affair. "It is great that I can do this with my sisters. I'm really looking forward to it, it will be our first collaboration," she says. "We're all in the same business, so what were we really waiting for?"
In May this year, Janssen will also be part of another production tying in with her Dutch roots. The film, New Amsterdam will be a historical adventure with Janssen in the role of Dutch settler Agatha Van Der Donck. "You can imagine what the film is about," she says. "And it is of course very interesting for someone who has actually moved from the Netherlands to America to work in New York – which was first New Amsterdam. It actually surprised me this film hasn't been made before!"
To get rid of her Dutch accent, Janssen actually went to some intensive speech lessens early on. Having perfected her American English over the years, she might have to delve back into her old self to get the accent back. "I don't really know actually, we've not spoken about this yet," she says contemplating the role. "I think it might be tricky to get it back now."
Starring among the stars
More recently, Janssen starred alongside Liam Neeson in action thriller Taken 3, the third and last instalment of the franchise. She comments on her role. "It's hardly a surprise as it's already in the trailer – I'll die. But this sets off the entire story. I haven't actually seen it myself, but as you can imagine, it is a much more emotional story especially for Liam's character."
When asked about co-starring films with major star actors like Oscar nominees Neeson and of course Jackman – including doing many bed scenes with him as Wolverine – Janssen laughs and replies: "What I find so fantastic is that I've been so lucky with the actors I have been allowed to work with. They have all been incredibly nice, while there are also many people out there who are not that nice at all."
Released globally on 8 January, Janssen will return as Leonore in Taken 3.
Subscribe to Our Newsletter
Receive our monthly newsletter by email