Escher in the Palace: The master of illusion
Text: Frank Van Lieshout | Photos: Escher In The Palace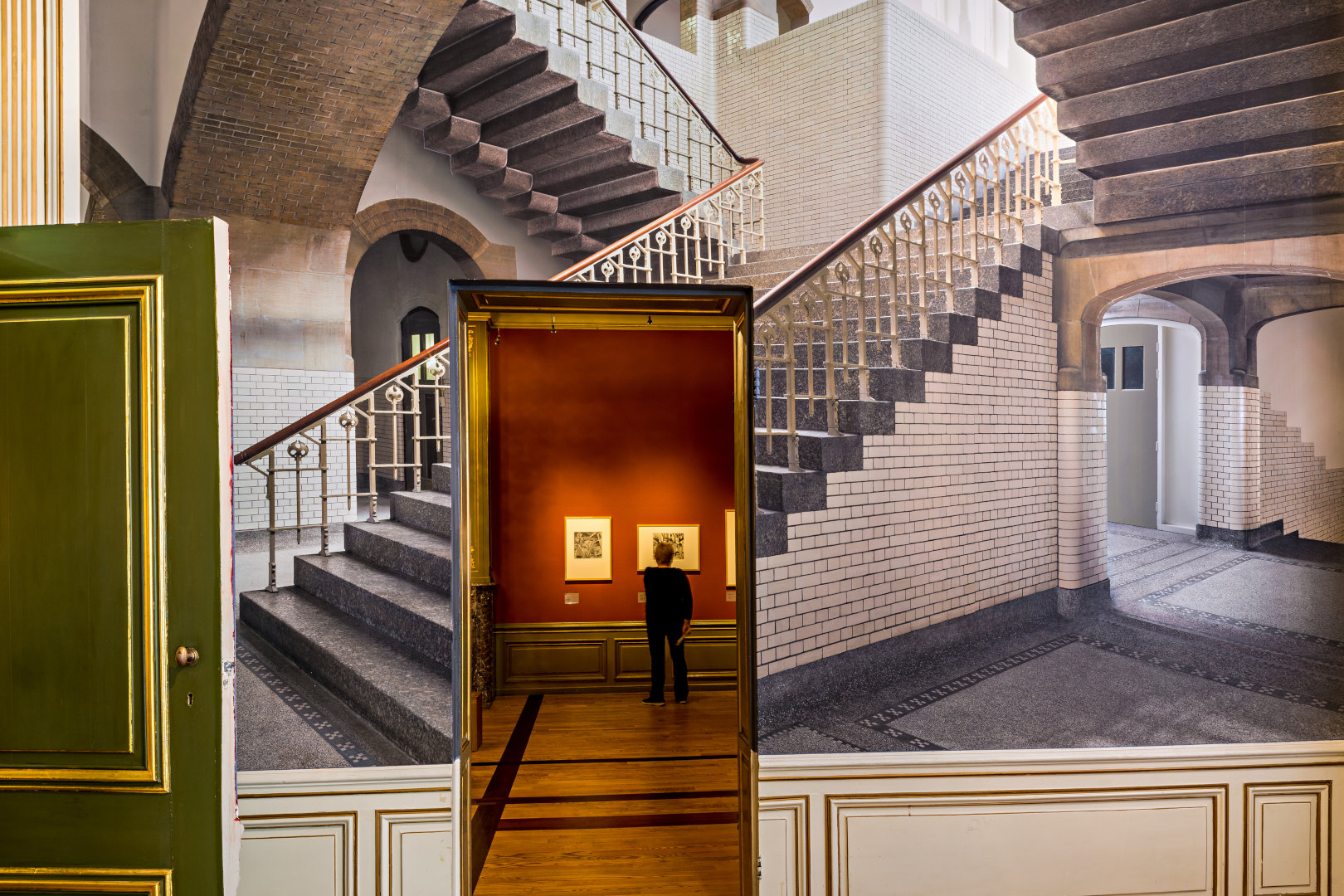 Visit the world of M.C. Escher and find yourself mesmerised by his famous metamorphoses, fantastic landscapes and impossible architectural shapes – just like so many before you have.
Located in the former palace of Queen Emma on The Hague's fashionable Lange Voorhout, Escher in the Palace is a permanent exhibition dedicated to the work and life of 20th-century Dutch artist Maurits Cornelis Escher. Born in 1898, Escher was a unique graphic artist who has intrigued and delighted audiences for decades with his geometrically inspired woodcuts, lithographs and mezzotints.
"Throughout his work, Escher captivates us with his dazzling illusions of three dimensional volumes on flat, two dimensional planes," explains general manager Marcel Westerdiep. "He called them his 'inner visions'."
Metamorphoses
The hands-on, interactive exhibition takes us from Escher's school years to his visits as a young man to Italy and Spain, and the enduring impact these had on his work from the 1920s onwards.
Escher was inspired by the Italian mountains and the fascinating perspectives they offered, so very different from the flat landscape of his native Netherlands.
In Spain, he discovered like-minded mathematical spirits in the designers of the intricate decorative patterns of the Alhambra in Granada and the Mezquita in Cordoba. This set him on track to create his spectacular metamorphoses, morphing fish into horses, bees into fish and the Dutch polders into geese flying east and west. At the palace, his spectacular six-metre long Metamorphosis II is displayed on a custom-built cylinder.
Magical worlds
Although Escher never belonged to any of the great movements in modern art, his work has inspired artists for decades, including filmmaker Christopher Nolan, who famously used Escher's Penrose Steps in his 2010 blockbuster film Inception. "Escher continues to be an inspiration to new generations across the world," Marcel explains. "Especially young people are fascinated by his work. A quarter of our visitors are under the age of 27, which is a stunning statistic for an art museum."
Marcel believes that it is the enigmatic quality of Escher's work which keeps drawing people to his art. "Escher's art appeals to the imagination, it compels you to keep looking. And while you are getting drawn into these fantastic, impossible perspectives, you are immersed in a magical world of infinity and eternity, the overarching themes in his work. It's just pure genius."
Subscribe to Our Newsletter
Receive our monthly newsletter by email