Erik Van Looy: Living the American dream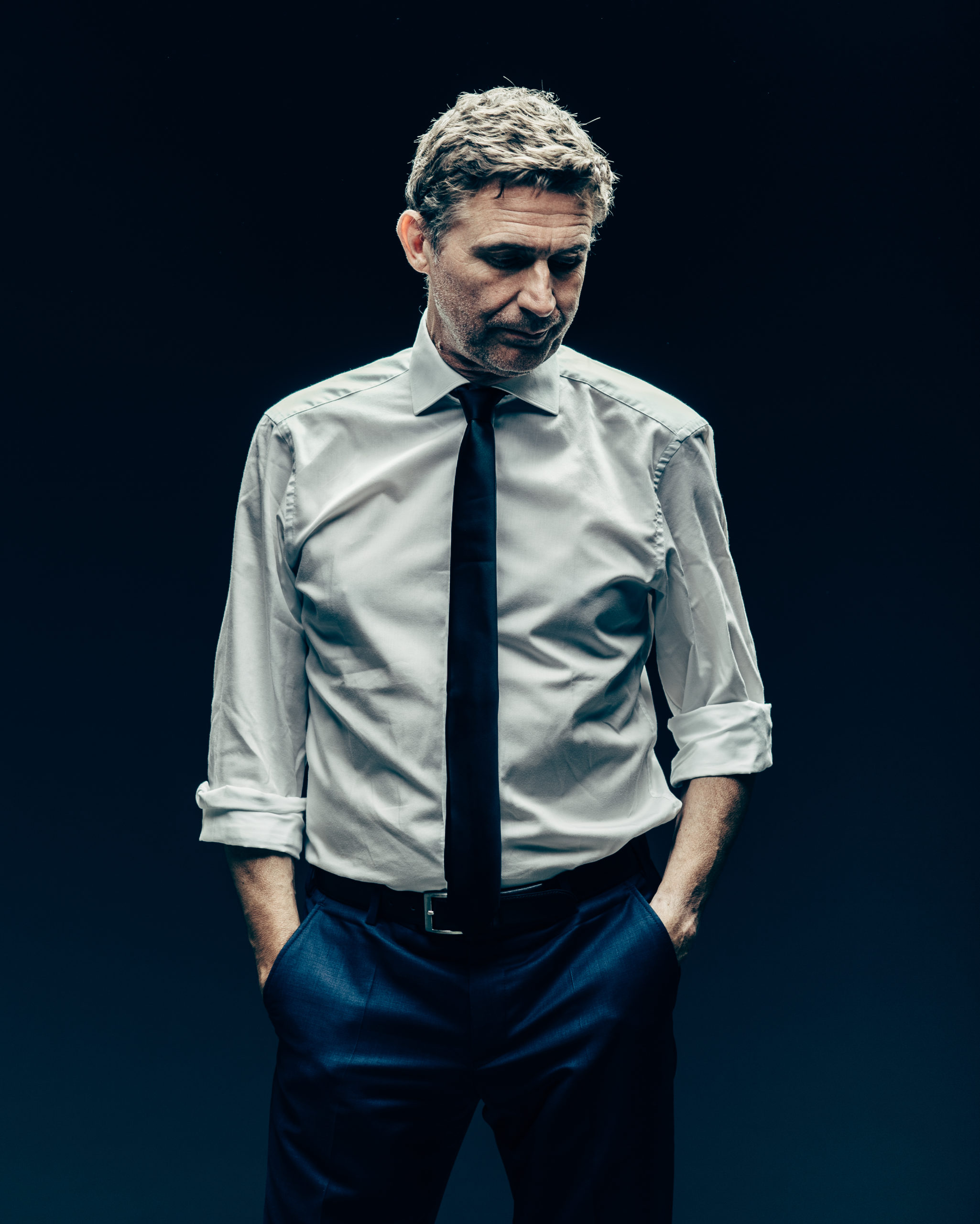 He directed Belgium's most successful film, is about to release the American remake, The Loft, worldwide and presents one of Flanders' best viewed television shows. Regardless of this impressive résumé, Erik Van Looy tells us that he still sees himself as an average lad from Antwerp and admitted he does not actually enjoy directing. From his humble Flemish background to Sunset Boulevard selfies and a cast of Hollywood heavyweights, Van Looy is certainly living the American dream.
In 2008 Van Looy directed the Flemish film Loft. Despite Belgium's language barrier with the French- speaking south, the film became the country's most successful production ever. Over 1.2 million people watched it in a nation of just 11 million. Now, six years later, the American remake – also directed by Van Looy – is set to make waves across the global cinema scene.
"I'd rather make a successful film twice than an average movie once," Van Looy remarks. "But I'm not the first director to do this. Also Cecil B. DeMille did that with The Ten Commandments, Alfred Hitchcock with The Man Who Knew Too Much and Michael Haneke with Funny Games. That's a pretty decent list and I'm honoured to add my name to it, even if I'm nowhere near their level!"
Going to Hollywood
The film – a 'sexy thriller' as Van Looy likes to classify it – follows five married men who each own a key to a shared apartment, the loft, where they entertain their mistresses. When a dead body is discovered, a compelling story unfolds full of captivating twists and surprising revelations showing the secrets that lay hidden behind their friendship. "I think after watching the movie you can talk about it for a long time," he says. "It is about infidelity, how appealing and at the same time dangerous this can be."
While The Loft is very much a Hollywood production with a star-studded cast aimed at a global audience, behind the scenes, there is still a strong Belgian connection. The outdoor scenes were shot in New Orleans but the other half, the indoor shots, were filmed in Belgium on a set in Nieuwpoort. "I originally thought the cast would prefer to stay in America, but that wasn't the case at all. They were very happy to work in 'exotic' Belgium for a month," he remembers. "They even checked out the royal scenes and had a good time in Brussels, Ghent and Antwerp."
The lead characters are Karl Urban (Star Trek), James Marsden (X-Men) Wentworth Miller (Prison Break) and Eric Stonestreet (Modern Family), as well as Van Looy's fellow countryman Matthias Schoenaerts, who also featured in the original film. "I was glad Matthias was up for it, because then I wouldn't the only Belgian out there," he explains. "As we already had four major names, the fifth role was free and I knew Matthias' American accent was fantastic. At the time it was actually a little reckless as the producers hadn't even heard of him."
It certainly was a risk that paid off, and not only for Van Looy. The Loft was Schoenaerts' first American production, and since then he has gone on to star in films next to Oscar winner Marion Cotillard (Rust and Bone) and Tom Hardy and Noomi Rapace (The Drop). "He now practically lives in Hollywood. It's nice to know I have contributed a little to that," Van Looy says.
Counting down the days
The Loft has been years in production, marred by delays and release date revisions, but Van Looy never questioned the film's potential. "Thousands of films are made in America each year, 500 of those end up in the cinema and just 100 are released on two thousand screens or more." Van Looy continues, "You have to be lucky to be part of that, and have the patience to wait for a good release date. I and the producers have had that patience."
To say Van Looy is looking forward to the big American release on 24 January next year – when the film will be shown on two thousand screens across the country – is an understatement. "I've kept the whole month free to tour Los Angeles. I want to drive on Sunset Boulevard and take a selfie with the film posters in the back – this really is a dream coming true!" he admits.
Despite being scoped up by Hollywood, Van Looy is very measured about his success. "I am a lad from a humble Antwerp background, who thought I would never be able to direct my own movie," he explains. It appears like he still can't believe himself that he managed to pull off directing a film for international release.
Leaving his habits behind
When the original Loft was released, offers immediately flooded in from all over the world, France, the Netherlands (where a Dutch remake was released in 2010), Italy, Spain, India, and of course Hollywood. "We thought we might as well do a global, American remake," Van Looy says. "We decided to make the film in co-production so we would still be somewhat in charge. Sometimes you get remakes where too many liberties are taken and often the remake isn't as good anymore."
With his Belgian charm, Van Looy was quick to convince the American producers that he was the man for the job. "They liked the original, so by using the same director they would be almost certain the remake would become the film they wanted. Plus they thought I was a decent guy, which also isn't unimportant!" he recounts.
Suddenly becoming part of the big filmmaking machine of Hollywood was at first quite a daunting task for Van Looy. "I was worried people would be half motivated, skipping from production to production. But it wasn't like that at all, they liked the script so everyone was very enthusiastic and the actors all listened to me," he says.
With a crew four times larger than Van Looy was used to, he had to leave some of his Belgian habits at home. "We work with a crew of 30-40 people but in America you get a whole army of 120-130 people," he says. "When a director arrives on set in Belgium, you tend to say hello or even shake hands with everyone. You can't do that in America, it would cost you two hours."
Secret to success
Van Looy's secret to success largely lies in his absolute dedication to his work. Many of his films took years before they reached the cinema. "It's important to have a good storyline that will surprise people Together with the scriptwriters I work really hard on a story, often for a long time, sometimes even years," he says. Once Van Looy is content with the script, he still does not allow himself to sit back and enjoy the ride of directing. "There must be brilliant directors who can shoot a film in a snap and have a pint with the cast in the evenings. I can't work like that. When I direct a movie that is all I can think about," he confesses. "I don't really enjoy the journey, I only like the destination. I think the premiere is the best thing about directing movies," he says, laughing.
On his home turf, Van Looy is best known for presenting the popular Flemish quiz show De Slimste Mens Ter Wereld (the smartest person on earth) which is currently broadcasting its 12th lead a bit of a schizophrenic lifestyle," he says tentatively. "It is nice being able to do something else in between directing but trying to combine it with filmmaking is not always easy."
He is already working on his next project, a Flemish production called De Premier starring Koen De Bouw who has been a lead character in the majority of Van Looy's films. "He's my favourite actor," he admits. "The film is about the Belgian prime minister being abducted by terrorists. It will be a compelling thriller in the style of the Born movies."
When finally we ask if he has any New Year's resolutions, he laughs and says: "It's the same every year: try to work less!"
The Loft will be released in the United States on 24 January 2015 and in Germany on 11 December.
Subscribe to Our Newsletter
Receive our monthly newsletter by email