Ellen Hoog: A recipe for success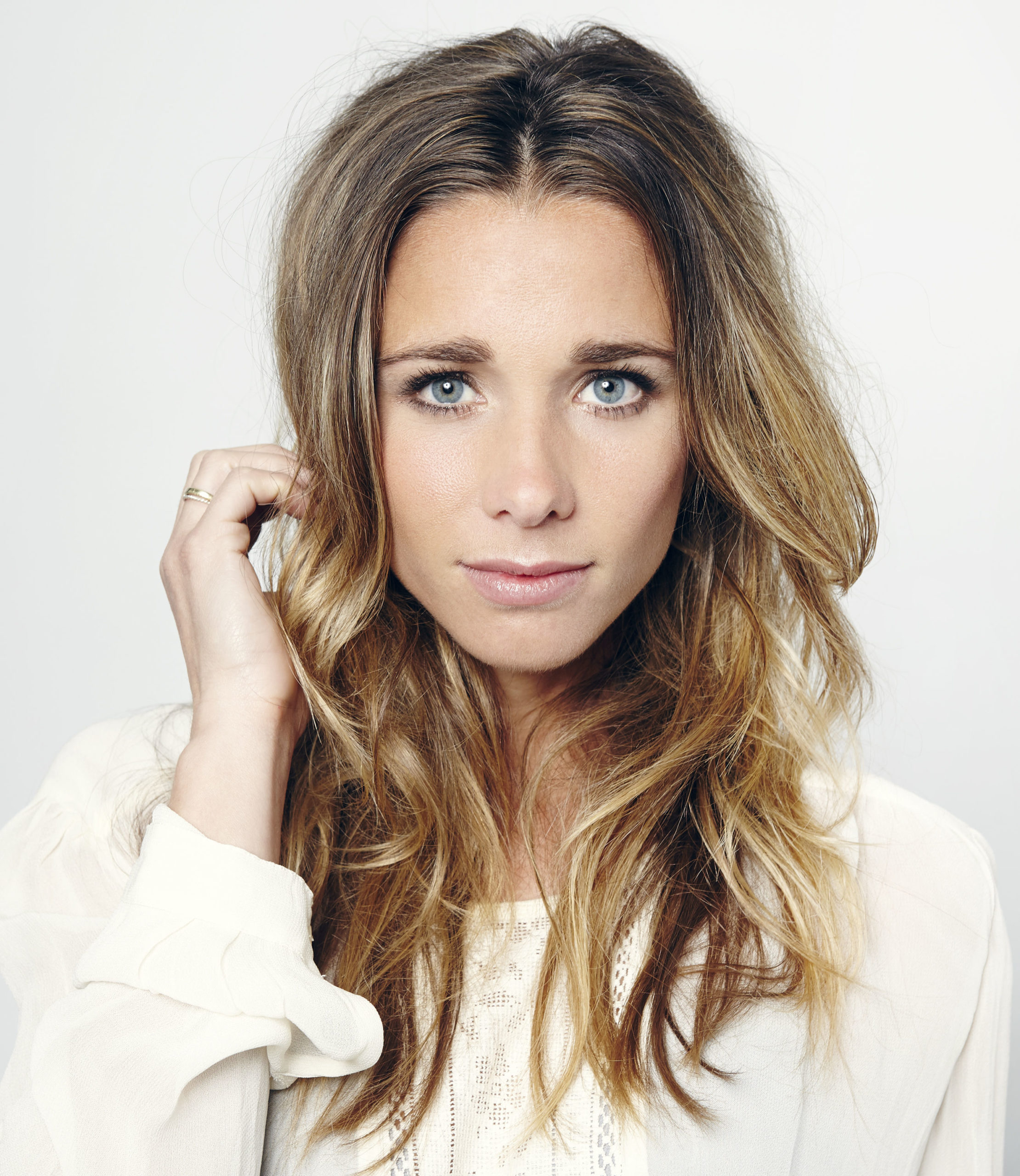 After announcing her retirement from international field hockey in September, you might have thought triple Olympic medalist Ellen Hoog would have put her feet up for a while. You would have been wrong. Hoog has been busy with the release of her second cookbook, Grenzeloos gezond (Fit, Anywhere and Everywhere), a gorgeous collection of recipes inspired by her many travels, both on holiday and with the Dutch national team. We caught up with the athlete and wellness expert to look back on a formidable career, and find out what the future holds.
"I was wandering around hockey clubs as soon as I was able to walk," laughs Hoog, who first started playing the sport aged seven. "All my family played hockey so I was inducted early." At the age of 12 she was selected to join the Netherlands under-16 field hockey team. "That was the moment when I thought 'okay, maybe in the future I could be part of the national team'. That was when the dream started," she recalls.
But Hoog, who turned 30 this year, could never have dreamt of success on such a huge scale: Olympic Gold medals in Beijing (2008) and London (2012), and two World Championship wins in 2006 and 2014. It is the latter that stands out among several career highlights. "Winning the World Cup in The Hague in front of 16,000 screaming Dutch people – that was really special!"
 Time for a change 
But it was not long after scooping Silver alongside her Dutch teammates at this year's Olympic Games in Rio that Hoog announced her retirement from international hockey. The decision was not one she took lightly. "I had been thinking about it last year, and I wanted to make the decision after the Olympics," she begins. "I tried not to think about it too much before Rio and then afterwards, I just had a feeling like: 'it's a good time to stop now and do other things'." Many had expected Team Netherlands to make the 2016 Olympics their Gold hat trick, but after a dramatic penalty shootout it was Great Britain who ended up the surprise winners. "Rio was a great experience, I have so many special memories…I mean, it could have been better if we had won Gold," she smiles. "But the Olympics are a perfect tournament to make your last tournament. I really enjoyed every moment. I'm very happy that I was part of that special team and that we got a medal. I'm very proud."
A team player
It is clear that Hoog and her teammates have an exceptional bond, and those shared experiences are undoubtedly some of the elements of international hockey she will miss the most."We have to train so hard, sometimes it's really not nice, but that's also why it's very special. To share that with your team, that's something I can't describe. I'll definitely miss all that." Hoog, who also excelled in tennis when she was young but made the decision to focus on field hockey, has always been attracted to the element of camaraderie in the latter and is undoubtedly a team player. Even when it comes to keeping fit, she prefers to workout with friends or her fiancé, the sports agent Kelvin de Lang. "It's always more fun to do sports with someone else – they can motivate you," she says. "When I started playing hockey, I had a lot of fun. I think that's the most important thing: make it fun, enjoy the game, enjoy training… "Of course, when it gets competitive you have to be very disciplined and train harder than your teammates. You need a bit of talent and discipline, but enjoying it is the most important thing." With a pre-match ritual that involved watching the 2004 Hollywood romance The Notebook, Hoog and her teammates understood the importance of team bonding. Their obvious friendship, in addition to their success, has clearly inspired young women to take up the sport.
Inspiring others
"I'm aware that I'm a role model, especially for younger girls who want to play hockey or are already playing hockey. You have to be aware of it with things you do or post on social media, I enjoy it. It's very nice to inspire girls to maybe start playing hockey and make the sport bigger. "I always think there are a lot of girls who want to compare themselves to us and want to be international field hockey players, or wear the same clothes we do, or eat what we do: that's really nice. That's something I want to share with everyone," she explains.
In perfect condition
It was the desire to share her experiences that inspired Hoog to release her first book last year. Entitled In perfecte conditie (In Perfect Condition), it combined healthy eating tips with fitness plans. "I was always very interested in food and nutrition, especially in combination with sports: what to eat after training, what to eat before training, how to get the most energy during a match," she begins. "Then I found that a lot of people around me and on social media were asking me 'oh what do you eat?' Everyone was interested in how I became so fit. That's why I decided to make a book, to tell everyone about what I eat and show them some workouts I do."
Latest book
As well as launching her own range of food and health food supplements in collaboration with the brand HIDDIT, this autumn Hoog released a follow-up to In Perfecte Conditie entitled Grenzeloos gezond (Fit, Anywhere and Everywhere). Inspired by her travels to countries such as Argentina, South Africa, England, Australia and China, the book is intended as a guide to keeping fit and eating well both at home and away. Full of healthy and easy to follow recipes, as well as workout guides, gourmets will be glad to know the new book even includes some delicious 'guilty pleasures' such as Victoria sponge, chocolate cake and pavlova. So, is it important for Hoog to allow herself a treat once in a while? "Oh yeah, sure!" she enthuses. "I love apple pie, French cheeses and sometimes pizza. I have a lot of guilty pleasures!" Despite being extremely disciplined, Hoog certainly understands the importance of balance in life, and is looking forward to exploring new avenues now that she has retired from international hockey. "I'm looking forward to spending some time off the pitch. It will be very strange, not having to play hockey, but I'm looking forward to it. All the training, the real conditioning training, is very tough. I reall want to try something different, like yoga," she muses. What else will Hoog do with her newfound extra time? "I have to find out. That's an mexperience I'm looking forward to, you know, finding out what I'm going to do." One thing is for sure, retirement for Hoog will not be about staying at home and gazing at all her many medals. In fact, the athlete does not even have them on display. "They are somewhere in the closet," she laughs. Any plans to hang them on the walls? Not for now. "It is the story behind the medal that counts." Hoog certainly has some good stories to tell, and no doubt there are many more just waiting to be written.
TEXT: ANNA VILLELEGER | PHOTOS: DANA VAN LEEUWEN
Subscribe to Our Newsletter
Receive our monthly newsletter by email